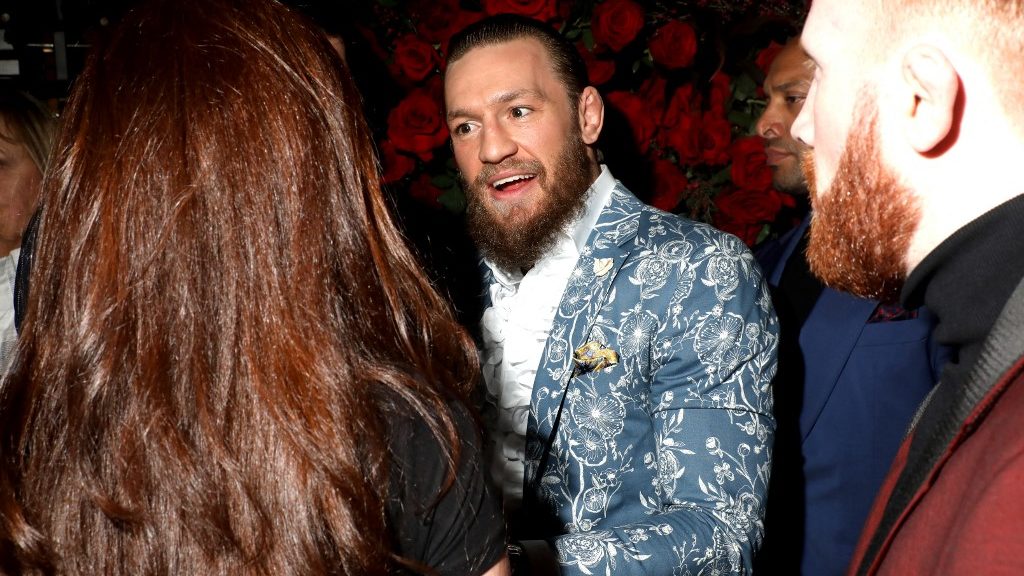 The former UFC two-division champion invested his martial arts paycheques judiciously. His first business venture outside of the octagon has just sold for 600 million dollars.
Conor McGregor, alongside the co-founders Audie Attar and Ken Austin, has sold the majority stake of the Irishmen's whiskey brand 'Proper Twelve' to Proximo Spirits in the access of around $600 million. The deal between the three and Proximo Spirits initially saw the spirit company own a 49% stake in the company. Apparently, the sum of $250 million will be included, which is the best part of profits earned by the company since their launch.
Complete details regarding the deal remain behind closed doors, but we know that all three co-founders will persist with an active role in the business.
CEO of Proximo Spirits, Mike Keyes, recognised the celebrity of Conor McGregor and admitted he'd been a crucial player in the brand's prosperity.
"It's hard to predict how long it's going to take, but I'm looking at a million cases and saying that's a starting point for this brand. Conor is very, very fixated on this being a multi-million case brand. I wouldn't count him out ever," Mike Keyes told the press.
"Since introducing this brand with Conor and his partners just two and a half years ago, Proper No. Twelve has been the most exciting brand in the Irish whiskey category," Keyes said.
"The brand continues to grow at an unprecedented rate, and this agreement reflects Proximo's commitment to expanding its presence in the whiskey category as a whole," he continued.
Conor McGregor is no stranger to success, but even "mystic-mac" could not have predicted the enormous success his whiskey brand has made within two years. With that said, he announced the venture at the height of his popularity in combat sports. The post-fight press conference versus Floyd Mayweather in July of 2017 also became the birthplace of 'Proper No. Twelve' whiskey. "You'll do nuttin" is what McGregor told other whiskey brands, and Proper Twelve has taken the liquor world by storm. Reports show that Proper Twelve has pushed whiskey sales to $1 billion in the United States alone in 2019.
UFC 264 and the Big Plans for Proximo Spirits
Conor McGregor, Audie Attar and Ken Austin have made big promotion plans to increase the attention on their brand. While Proximo is the majority owners, their focus is towards the financial side of the Proper Twelve whiskey business. McGregor & co. will continue to take charge in the marketing department, as the brand's identity surrounds the Irish superstar.
In July 2021, Conor McGregor returns to the UFC octagon for his trilogy bout versus Louisiana native Dustin Poirier. And this is where Proximo Spirits CEO Mike Keyes has hinted the brand will be showcased.
"We are very excited about Conor's upcoming July 10th fight in Las Vegas, and obviously, we are planning a big splash around that event," Keyes said.
UFC 264 is set to be the largest combat sports event of 2021, and besides whiskey promoting, there's one area where Conor McGregor excels in sales – fight pay-per-views! McGregor has headlined eight pay-per-view events which drew an outstanding 11,595,429 buys in total. He's averaging 1,449,428 purchases per event; these numbers are unheard of in the world of MMA and can also clarify why his business branding has become so valuable.
The most recent money earner. The UFC 257 rematch versus Dustin Poirier was viewed by 1.6 million fans worldwide. So, you can expect the trilogy where McGregor is hunting for revenge to exceed that number.
McGregor's exact net worth is unknown, but with endorsements from Burger King, EA Sports, Monster Energy, Beats by Dre, and Reebok, combined with the Proper Twelve sale, we can assume the billionaire mark is not too far away from his grasp.