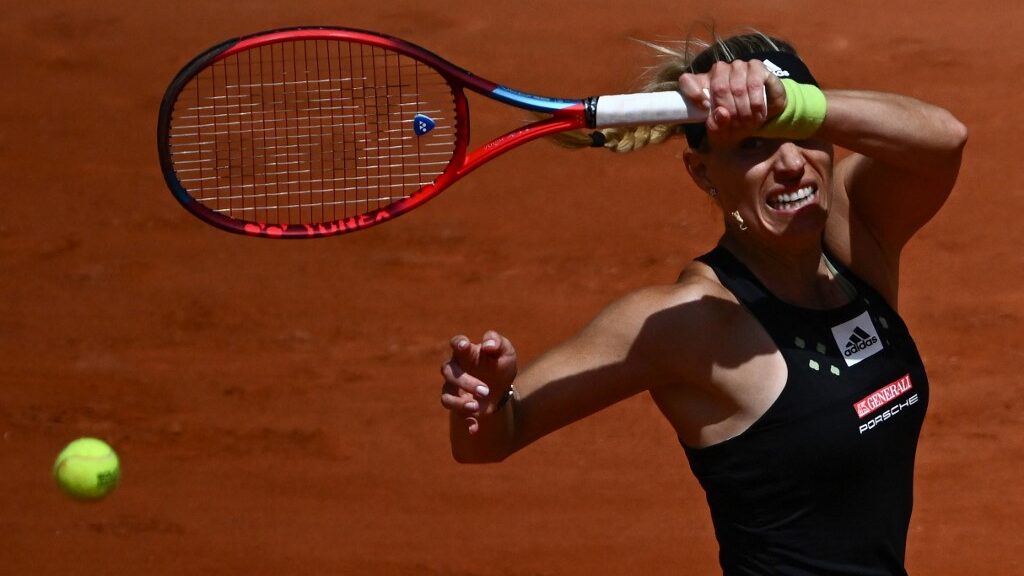 The third round at Wimbledon is in play as we head into the weekend at the All England Lawn Tennis and Croquet Club. For me, this is where the fun really begins.
It is mostly big-name players left with the lesser-known players being in excellent form to advance this far. Now we start to get the marquee matchups that we all circled when filling out our draws before the tournament.
The level of tennis for the rest of the tournament will be excellent, as players who are not in form or not suited to the surface have been weeded out. Let's take a look at today's high-profile matches to find more winning tennis picks.
Cameron Norrie vs. Steve Johnson
Friday, July 01, 2022 – 11:45 AM EDT at Centre Court
ATP Player Profiles
Cameron Norrie will take on Steve Johnson in what should be an exciting battle. This is a great opportunity for both players as there is a great chance to continue advancing out of this section of the draw. Let's take a look at both players and how they match up.
Cameron Norrie
Cameron Norrie is a 26-year-old British player ranked 12th in the world.
He is the highest-ranked British player.
Norrie is 6 ft 2 and plays left-handed with a two-handed backhand.
He has won four ATP titles in his career.
Norrie's best result at a Grand Slam is to make the third round. He has made the third round in every Grand Slam, including making the third round in Wimbledon last season.
Cameron Norrie has an excellent serve and is holding at a 79.8% rate this season.
Norrie is 14-14. Norrie has an 82% hold rate on grass, but only a 17% break rate. Norrie would definitely like to improve his results at his country's preferred surface.
Steve Johnson
Steve Johnson is a 32-year-old American ranked 93rd in the world.
Johnson is 4-2 this year on grass. He failed to qualify for both London and Eastbourne before his run to the third round here at Wimbledon.
Johnson opened the tournament with a win over Grigor Dimitrov, who was forced to withdraw in their match due to injury. He followed that up with a win over Ryan Peniston, the British player who came into the match in good form.
He has won four ATP titles and four Challenger titles in his career. Two of his ATP titles were on the grass.
Johnson plays right-handed. He primarily uses the two-handed backhand but also uses slice quite often, which plays well here on the low bouncing grass.
Johnson is looking to match his best performance here at Wimbledon with a win. He made the fourth round in 2016.
Norrie vs. Johnson Player Matchup
Cam Norrie has the better serve. He should get more free points off his serve if he is able to land at a similar first-serve percentage.
Norrie has the bigger forehand. Norrie should be the more aggressive player throughout the match.
Norrie will have the advantage with his forehand against Steve Johnson's backhand. However, Johnson will look to keep the rallies with his forehand attacking Norrie's backhand. The ability to dictate which side of the court they are playing on will be a key to success today.
Both players have a similar experience level. There should be no experience advantage for either player in this match.
Norrie will have the support of the British crowd on the famous Center Court.
Norrie vs. Johnson Best Bet
I like Cameron Norrie to get the win here today. Steve Johnson was lucky to face an injured opponent in the first round, and although Ryan Peniston came into the match in good form, he's not a high-level ATP player.
Norrie has had underwhelming results on the grass in his career, but he seems to be getting more accustomed to the surface, and his game is naturally suited for success here on the grass.
Norrie's ability to use his forehand to pick on Steve Johnson's backhand, which can turn into a defensive liability far too often, will be the key to him winning extended rallies.
Norrie will also have the advantage while serving and should be able to get holds easier than Johnson. Norrie has an underrated return of serve and he should be able to put Johnson to the test on many service games.
With the support of the home crowd, I expect Norrie to get an easy win and to make the fourth round of Wimbledon. Our first bet for today's Wimbledon event is Cam Norrie - 5 games as available at the ATP odds board.
ATP Pick: Cameron Norrie -5 Games (-115) with Bovada (visit our Bovada Review)

Cameron Norrie -5 Games

(-115)
---
Elise Mertens vs. Angelique Kerber
Friday, July 01, 2022 - 09:15 AM EDT at NO.1 Court
WTA Player Profiles
This is a fun high-profile matchup between two accomplished players. Angie Kerber has been playing well this grass season, and Elise Mertens is a consummate professional who will always put forth a strong effort. Let's take a look at these two players and how they match up.
Angelique Kerber
Angelique Kerber is a 34-year-old German player ranked 19th in the world.
Kerber is 4-1 on grass this season.
Kerber is a former world number one and was number one in the world for 34 weeks of her career.
She has won three Grand Slam titles in her career, including Wimbledon in 2018.
Kerber is a left-handed baseliner who is strong at playing low bouncing balls. Her ability to get low for shots and hit them with power has served her well throughout her career, especially on grass.
Kerber is an excellent defensive player who excels at redirecting pace.
Elise Mertens
Elise Mertens is a 26-year-old Belgian player ranked 31st in the world.
Mertens is 2-2 on the grass this season. She lost in the first round of both warm-up tournaments she played before Wimbledon but has advanced so far in this tournament.
Mertens is an excellent defensive player who relies on consistency and strategy to beat her opponents
Mertens is also consistent in her performance from match to match. She rarely loses to a player where she is more skilled, however, she also rarely upsets players who have more skill.
Mertens vs. Kerber Player Matchup
Both players are excellent defensive players. On grass, I give the slight edge to Kerber but their ability to defend is close to even.
Elise Mertens has a slightly better serve. Once again the margin is very close and these players' serving prowess is about even.
Angelique Kerber comes into the match in much better form. Her wins were more impressive and she had a better lead-up to the tournament
Kerber has the experience advantage. She displayed a higher level at her peak and can beat the best players in the world when playing her best. Mertens has yet to show that level in her career
Kerber will use her forehand to try and pick on Mertens backhand, but Mertens backhand is solid. In extended rallies, Kerber will have a slight advantage due to her quickness and court coverage, but once again, this is close to even.
Mertens vs. Kerber Best Bet
Although these players match up very well on paper, Angelique Kerber has a significant advantage in her ability to raise her level of play.
Kerber will be able to dictate most points and her ability to be aggressive will be the difference in this match between two quality defenders. Kerber also has the experience advantage and has performed better under pressure throughout her career.
I like Angelique Kerber to get the win here. Mertens' success in this tournament has been somewhat hollow, facing a player who was injured and then a player who was simply not very good.
Kerber comes into this match in much better form against Mertens who is struggling to find her highest level so far this season. Our second bet for today's Wimbledon event is Angelique Kerber -4 games available with BMR's top-rated books and betting sites.
WTA Pick: Angelique Kerber -4 Games (-110) with BetOnline (visit our BetOnline Review)

Angelique Kerber -4 Games

(-110)
*The line and/or odds on picks in this article might have moved since the content was commissioned. For updated line movements, visit BMR's free betting odds product.