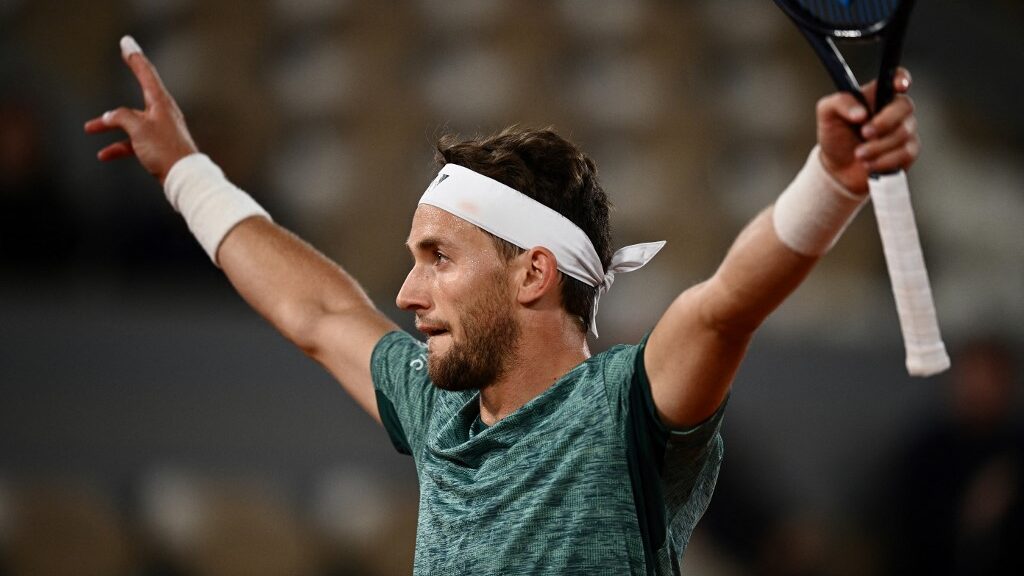 The field is down to four men playing excellent tennis with the French Open title on the line. The action has been fast and furious at Roland Garros. The players remaining have all shown excellent skills, ability, and mental fortitude.
Now, with the stakes getting even higher, who will continue to raise their level of play? Let's take a look at today's semifinals to find more winning tennis picks.
Rafael Nadal vs. Alexander Zverev
Friday, June 03, 2022 – 08:45 AM EDT at Court Philippe-Chatrier
Rafael Nadal Analysis
Rafael Nadal has won the most French Open titles in the history of the tournament, prevailing 13 times. Nadal has his unprecedented 14th title in his sights, and the field has opened up, making him the clear favorite. Nadal won a championship level match against world number one Novak Djokovic in the quarterfinals.
Even though it was only four sets, it was a grueling affair that sapped Nadal's strength and tested his fortitude. But Nadal had enough in the tank to continue playing top-level tennis for a 6-2, 4-6, 6-2, 7-6 victory. Winning the tiebreaker in the fourth was crucial for his chances today, as each set was close to an hour-long.
Can Nadal's Foot Injury Affect His Performance?
If Nadal is 100% fit, it is hard to see him not winning the title. Unfortunately, his foot injury seems to flare up at random times and there's no way to accurately predict if it will be an issue today. We must keep that in mind when handicapping this match.
Djokovic's legendary consistency put Nadal's fitness and health to the test. Nadal was able to come out on top, but his lingering foot injury is still an issue going into today's match. Health is the wildcard in Nadal's path to the title.
Rafael Nadal broke a three-match losing streak to Alexander Zverev this year in the quarterfinal in Rome. Rafael Nadal is 6-3 against Zverev in his career, but Zverev is 3-1 in their last four. This will be the first time they have met in a Grand Slam since 2017 when Nadal won a five-set match at the Australian Open.
Alexander Zverev Analysis
Alexander Zverev got the most high-profile win of the tournament when he defeated Spanish sensation, Carlos Alcaraz, in the quarterfinals.
Alcaraz was the favorite to win the tournament by ATP odds, and not many had Zverev moving past him. Zverev put on an excellent show, and his serve was the difference in the match:
Zverev landed 71% of his first serves and won 73% of those first-serve points.
He won 58% of his second serves and saved 67% of the break points that he faced.
When Zverev has a masterful command of his serve as he did against Alcaraz in the quarterfinal, he can beat anybody. Will he bring that same elite level of serving into today's match? If so, he definitely has a chance to get the victory.
Nadal vs. Zverev Betting Pick
It is my opinion that you just can't trust Alexander Zverev in high-profile matches. He had opportunities to win his first Grand Slam against Dominic Thiem and his level fell ridiculously short.
Other times that Zverev has had a chance to get the big win in a best-of-five match, he has not been able to summon the level of play needed to get the victory.
He faces the toughest task today going against one of the greatest champions of all time, Rafael Nadal. So while Zverev has a chance to finally break through and get the win, for now, I will stick with the man whom I can trust. Our first best bet for today's French Open is Rafael Nadal -5.5 games.
ATP Pick: Rafael Nadal -5.5 Games (-108) with BetOnline (visit our BetOnline Review)

Rafael Nadal -5.5 Games

(-108)
---
Casper Ruud vs. Marin Cilic
Friday, June 03, 2022 - 11:30 AM EDT at Court Philippe-Chatrier
Casper Ruud Overview
Casper Ruud made the first Grand Slam semifinal of his career with a four-set victory over Holger Rune. The match was a testy affair, with players exchanging barbs and quips as they changed sides. A frigid handshake ended the match that was emotional for both men.
Ruud put aside the distractions and raised his level of play to get the victory. He now faces a more experienced foe, who will not let himself fall prey to petty distractions. At age 33, Marin Cilic has re-found the form of his prime years. Many thought the Croatian star was past his prime, but he has rebounded his level here at this French Open.
Marin Cilic got wins over top Russian players Daniil Medvedev and Andrey Rublev to earn his way to today's semifinal. Cilic has been serving exceptionally well and his power has shone through even on the slow clay of Roland Garros.
Marin Cilic Analysis
Marin Cilic is a former Grand Slam Champion, he won the US Open in 2014. He has made Grand Slam finals three times in his career so he is no stranger to the pressure that this stage will produce. Both men come into the match having already exceeded expectations, so both men should be playing free and easy.
Marin Cilic and Casper Ruud have played twice, with Ruud winning both outcomes. Ruud defeated Cilic most recently last season in Toronto. Ruud also won their only clay-court encounter in 2020. However, Cilic is playing much better right now than he has the past couple of seasons so those results are not necessarily predictive of today's outcome.
Ruud vs. Cilic Betting Pick
In the end, this is still a clay court, and I'm going to go with the man whose skills are most adept on the clay. Casper Ruud is a natural clay courter, while Marin Cilic prefers fast hard courts. Although Cilic's ability to raise his level of play has been admirable, he has not beaten many true clay courters en route to the semifinal today.
This is an excellent opportunity for Ruud to make his mark and make his first Grand Slam final, an ascension that Norwegian fans have been waiting for the past couple of seasons.
Casper Ruud needs to step out of his shell, be aggressive, and not be afraid to let lose his shots. Ruud must play to win instead of playing not to lose.
If he does so, he will win this match. I believe that with the lack of pressure on him due to his already successful tournament, Ruud will play free and easy, and win the match. Our second-best bet for today's French Open is Casper Ruud -4.5 games.
ATP Pick: Casper Ruud -4.5 Games (-108) with Bovada (visit our Bovada Review)

Casper Ruud -4.5 Games

(-108)
*The line and/or odds on picks in this article might have moved since the content was commissioned. For updated line movements, visit BMR's free betting odds product.