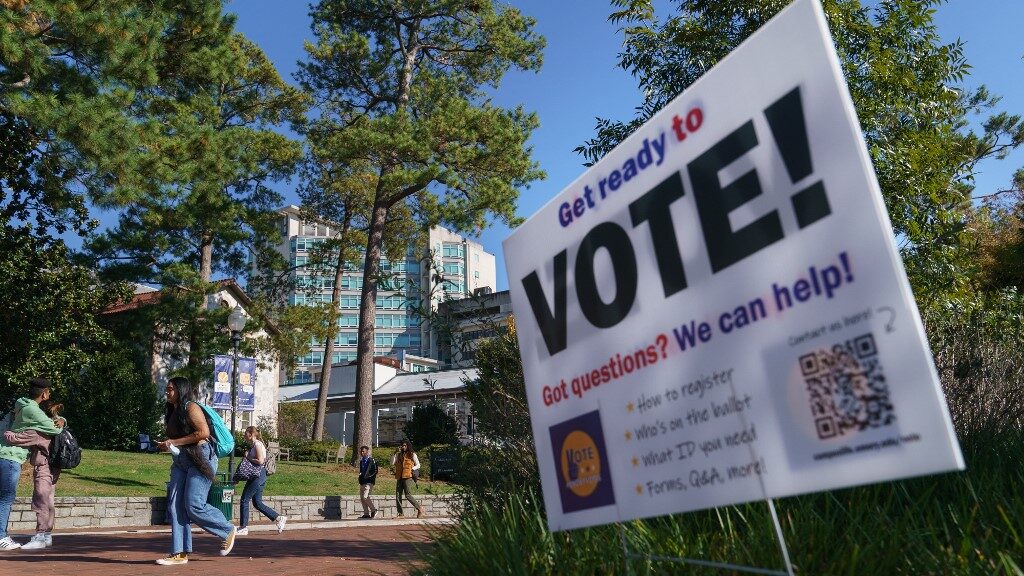 The midterm elections are just about here and there has not been a more contentious slate of races with such seismic political ramifications in recent memory.
Let's check out BetOnline's midterm election odds on some of the more noteworthy races and make some money in the process! We also advise that you check out Bovada's political odds and props for November 8th as well.
---
2022 U.S. Midterm Elections
Tuesday, November 08, 2022
---
US Senate 2022 – Pennsylvania
Mehmet Oz (R) -175
John Fetterman (D) +135
There was a time, not long ago, when John Fetterman had control of this race but then something happened – he opened his mouth. It was the lone debate between him and his GOP challenger, Mehmet Oz, that had Dems cringing and Republicans rejoicing.
But more to the point, this political main event occurred five months after Fetterman suffered a stroke, and his mental acuity, or lack thereof, was front and center for all to see, especially those voters who were on the fence.
"He should not have debated. Anyone on his team who agreed to a debate should be fired, or never work again, because that debate may have tanked his campaign," said Chris Kofinis, a veteran Democratic campaign strategist. "This race was trending toward victory. Now, it's anyone's guess what happens."
2022 Midterm Election Pick: Mehmet Oz (-175) at BetOnline (visit our BetOnline Review)

---
US Senate 2022 – New Hampshire
Maggie Hassan (D) -175
Donald Bolduc (R) +135
If you live in the Northeast then you might remember the relentless "Taxin' Hassan" ads from Hassan's political opponent, Kelly Ayotte, in their 2016 death struggle for the New Hampshire senate seat. The moniker didn't quite catch, as Hassan ever so-narrowly ousted the GOP incumbent and is now seeking a second term against Republican challenger Donald Bolduc.
The retired Army brigadier general was trailing Hassan by six points in September, but the most recent poll shows Bolduc not only cutting the lead but moving ahead by the slightest of margins. If Hassan's lead has been steadily declining then there's no reason to believe a reversal is in the offing over the next few days. If anything, Bolduc's lead will build and it will mean he will be the junior senator in the Granite State when the smoke clears.
2022 Election Pick: Donald Bolduc (+135) at BetOnline

---
Florida – Rubio Victory Margin
Over 10½ percent -120
Under 10½ percent -120
Unless Marco Rubio says or does something that is so widely off the rails between now and Tuesday, the senate seat he has occupied since 2011 will be his again for a third term. The oddsmakers have installed the Florida senator as a -10,000/+2000 favorite over his Democratic challenger, Val Demings.
Therefore, let's not belabor if he will win, but let's consider by how much. The most recent polls show Rubio holding anywhere from a four to six percent advantage with a 4.5% margin of error. If you believe the pollsters then even the most optimistic would have Rubio winning by six percent and the margin of error kicking 4.5% to his favor for a margin of victory of 10.5 percent.
But that 10.5 percent only happens – again, if you believe the polls – if the moon and stars align to give Rubio the most favorable situation possible. And even then, it would be a push according to this poll. Therefore, the choice is clear – under 10½ percent is worth the -120 you'll pay to go low on this prop.
2022 Midterm Election Pick: Under 10.5% (-120) at BetOnline

---
Total Republican Senate Seats
50-52 Inclusive +105
53 or More +110
Under 50 +500
The Republicans hold 50 senate seats entering this election, but the reason they don't have control of the Senate is that the two independent senators caucus with the 48 Democrat senators and the Vice-President, Kamala Harris, is the tie-breaker, thus control belongs to the Dems.
However, it appears as though the balance of power will shift after this election based on the polling a few days before the midterms. But how many Republicans will sit is a proposition wager to be found over at BetOnline. The momentum appears to be heavily in the GOP candidates' favor, but the moderates who will decide this election may get cold feet once inside the voting booth.
Nevertheless, it appears the Republicans will have at least 52 senators when the day is done, but how possible is it that 53 or more are voted in by the electorate? There is very little difference between the two options in terms of return on your investment but instead of tossing a coin let's critically analyze this choice.
Change of the Status Quo?
We know that nothing turns out the vote more than a lousy economy. When people feel it at the pump, in the grocery store, and see their retirement funds lost at sea, they are looking for a change. It might not ultimately be for the better, but people are willing to roll the dice and cross their fingers.
This election is shaping up as anything is better than the status quo, and that bodes well for the Republicans. Perhaps in two years, if things aren't going well, the Republicans will get the blame and the Democrats will be the beneficiaries, but right now the GOP candidates look poised to take at least 53 senate seats, which is why we will grab the +110 a cash a ticket!
2022 Midterm Election Pick: 53 or More (+110) at BetOnline

*The line and/or odds on picks in this article might have moved since the content was commissioned. For updated line movements, visit BMR's free betting odds product.