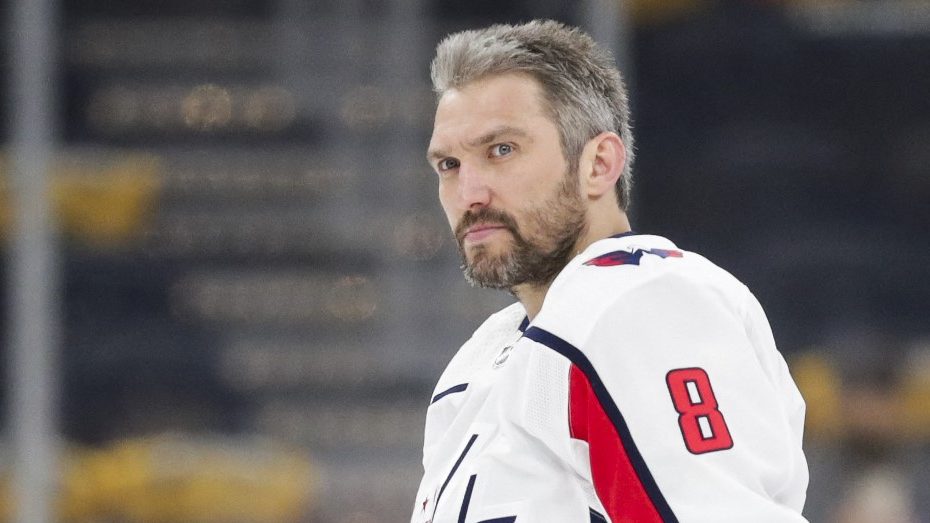 Alex Ovechkin is fresh off signing a new contract with the Washington Capitals, a five-year extension deal worth 47.5 million that will keep the Russian superstar firmly ensconced in the nation's capital for the foreseeable future.
Ovechkin, 35, started his career with the Washington Capitals after the franchise selected him No.1 overall in the 2004 NHL draft and it looks like he just may finish his career with his beloved team. Well, unless that is, he decides to play well into his 40s like Jaromir Jagr, Dominik Hasek and several other stalwart hockey players that defied the odds and those curmudgeon ageists that would have happily written them off way sooner.
Ovechkin, who was a free agent this year, showed no interest in any other team according to NHL insiders. It was Washington from the start and happily, they felt the same way too.
High Praise
Washington Capitals owner Ted Leonsis issued a statement after re-signing Ovechkin, praising the Russian forward for all he's done for the organization, city and hockey in general. But most of all for delivering the coveted Stanley Cup three years ago to the Capitals – their lone Stanley Cup title.
"Alex is a world-class athlete who will forever be regarded not only for leading the team to achieve our ultimate goal of winning the Stanley Cup, but also for inspiring the next generation of fans and youth players," said Leonsis in his statement. "The impact Alex has had on hockey in D.C. extends well beyond Capital One Arena. His performance on the ice has undoubtedly sparked countless new fans of the game and inspired more youth players to lace up skates of their own."
The Washington Capitals aren't amongst the top contenders for the Stanley Cup next season. Stanley Cup Futures have the Capitals smack in the middle and as high as +2800 at BetOnline (see BetOnline Review).
Career and Ambitions
Ovechkin has made no secret about his ambition to win at least another Stanley Cup and with the Capitals he gets arguably his best chance to fulfill that dream. The 35-year-old Russian star has another ambition too, one that may be loftier than winning another title: he's eyeing up Wayne Gretzky's record goal tally, which up to this point has looked virtually unattainable, if not unsurpassable.
The legendary Canadian set the NHL record with 894 goals in his career, surpassing the great Gordie Howe who scored 801 goals in his illustrious career. The only player in the modern game to come close to Gretzky's tally is Jaromir Jagr, who finished with 766 goals in the NHL.
Ovechkin, who has put up 730 goals, is very close to surpassing Jagr and moving into third place in the historical standings. He's merely 36 goals shy of equalling the Czech starlet, a feat that he may well accomplish over the course of the 2021-22 NHL season.
Ovechkin has scored 50 goals or more in eight seasons of his 16-year NHL career and most recently in 2018-19 when he lit the lamp 51 times. Of course, catching up to the Great One is the ultimate goal – the so-called Holy Grail. Ovechkin said as much himself in a recent interview, suggesting even that it was in fact one of the motivators to play for another five years.
"That's why I wanna play five more years," Ovechkin said, as per Andrew Gillis of NBC Sports Washington. "To have a chance to catch the Great One, why not?"
If I'm gonna be second, you know it's a pretty good number as well," added Ovechkin.
Prop Bets
The best sportsbooks sites have rolled out a special prop for Ovechkin's ambition to break Wayne Gretzky's record, though it may take some time before a bet on it pays out. Ovechkin is 165 tallies short of Gretzky's record, which means he would need to score an average of 33 goals per season over the next five years to level the Canadian's career-ending tally (165/5=33).
Prop Bets: NHL Records – Ovechkin to break Gretzky's All-Time Goal Record?