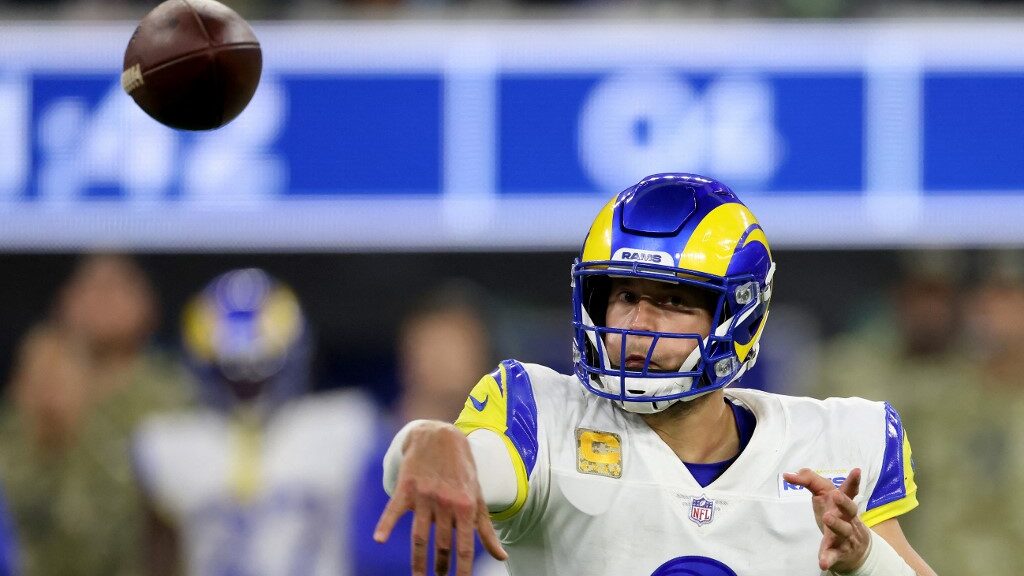 It's getting darker earlier outside, the air is a bit colder and both the New York Giants and Jets are out of the playoff race and careening into the top 10 selections in next year's draft, meaning that is MVP season in the National Football League.
Being that I'm a recipient of an award from the Associated Press (have you heard me read the news?) I am uniquely qualified to break down the latest odds of the AP's NFL MVP for the 2021 season, at least that's what I told myself before I started writing this column.
At first glance, it is an amazing year to be a quarterback in the NFL, because the line is dominated by the men who huck and chuck the football, with Josh Allen and Tom Brady set with the same odds (+350) and it's hard to argue against either player being the favorite right now.
Brady is en-route to a second straight super bowl appearance as a Buc, on the road to another 30+ touchdown and 3,000+ yard season and a remaining schedule that sees him play the worst division in football (the NFC East) his next two games and his only real challenges in week 13 and 14 when they play the Bills and Saints.
With a schedule like that, you gotta like Tom Brady's odds and Allen on the other hand has been hitting a decently hard skid as the Bills have gone 1-2 in their last three and the most recent being a 9-6 loss to a Jacksonville Jaguars team that won that game out of what could be considered spite.
The stats for Allen are conflicting, as his interceptions are the exact same as Brady (5), yet his yards per completion the last two games were 5.4 and 5.3, which is a sharp decline from the prior three weeks where he averaged a first down on each completion. Either way, it spells out disaster for Allen at Sacrifice… I mean on the MVP ballot.
If this were two weeks and one positive test ago, I'd say Aaron Rodgers is one of the safest bets for taking home another MVP trophy, but his "Salt The Earth" tour out of Green Bay has seen him away from his team and in the court of public opinion after evading the truth of his COVID-19 vaccination status as if it were an opposing defense or up until the last few years, commitment.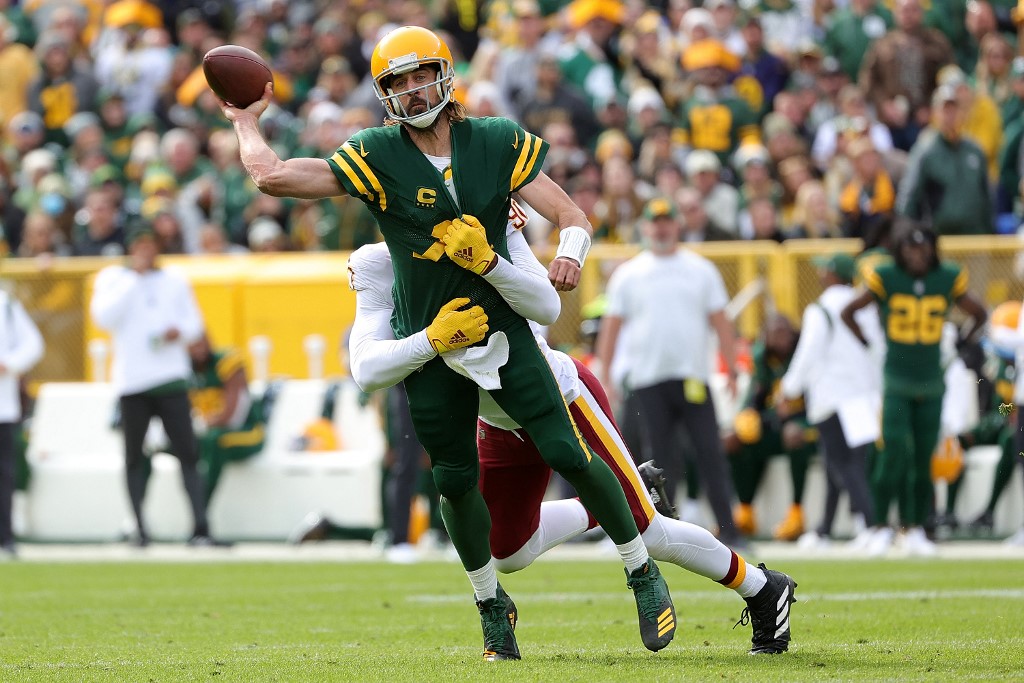 While Rodgers has only thrown three interceptions so far this season and is third in QBR according to ESPN, the 7-2 Packers face down a rough road ahead with the majority of their division slate and games against Rams, Ravens and Browns on their schedule, a path to the playoffs may be clear, but a path to Rodgers holding a trophy of any kind is not.
That One Guy
There is one guy though… One that if you asked me a year ago if he'd be the NFL MVP, I'd light something you owned on fire and demand you pay me for the honor. That being Matthew Stafford.
Stafford's Rams may be 7-2, but their offense landed some firepower in the form of Odell Beckham Jr who signed following his clearing of waivers earlier last week and only have three tough games ahead of them in the 2021 season in the form of the Packers in week 12, Arizona in week 14 and Baltimore in week 17.
Also helping Stafford's case is that five of the Rams' final eight opponents have given up an average of 250 passing yards per game, coupled with the former no. 1 pick from Georgia leading the league in passing yards, second in touchdowns and at the top of the league in QBR (according to ESPN) and a very healthy +750 line gives you one hell of a tasty gumbo.
TLDR Version
Matt Ryan's hierarchy of Fancy Football Bois (HFFB) for NFL MVP:
Matthew Stafford (+750)
Tom Brady (+350)
Kyler Murray (+500)*
Josh Allen (+350)
Aaron Rodgers (+900)**
* Kyler Murray is ABSURDLY talented, but potential injuries and middling stats won't get him over the line with voters.
**No matter what you think of what Rodgers pulled a few weeks ago, he has a chance to overwhelm voters with his stats, but the schedule, the feelings of his teammates and potential long term effects or re-exposure to COVID-19 could end up being what acts as his epitaph as a Packer.
Think I'm really wrong? Let me know on Twitter @MRyanConsulting, or not. I'm not your dad.