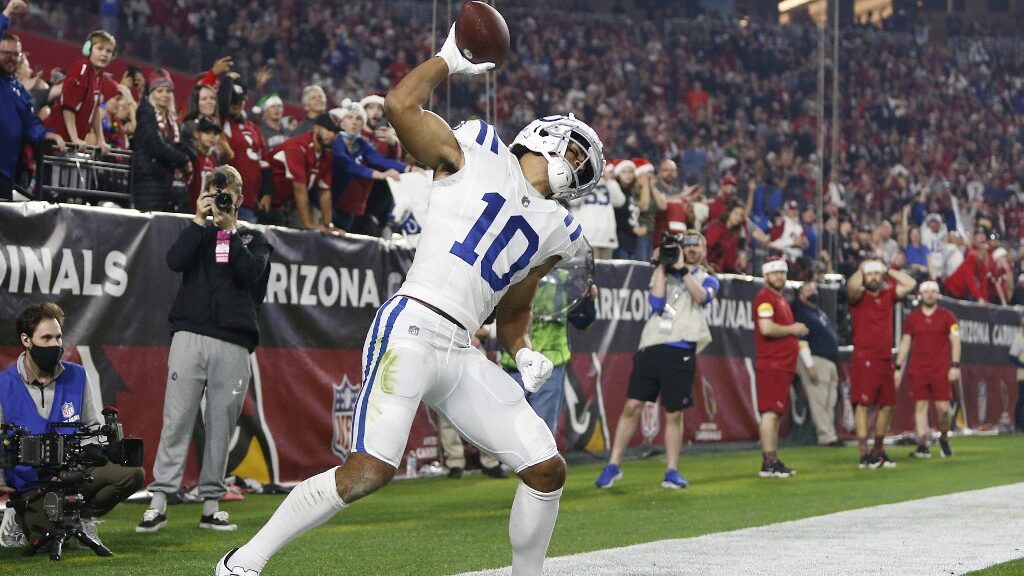 We are itching close to our Wild Card week, but we aren't there just yet. In NFL Week 17, there's one game in particular that I'm really looking forward to: Las Vegas Raiders vs. Indianapolis Colts. Read below for my NFL Prediction.
Remember to do all of your odds shopping at Bookmakers Review to find all the best values to make your best bets.
Las Vegas Raiders vs. Indianapolis Colts
Sunday, January 2, 2022 – 01:00 PM EDT at Lucas Oil Stadium
Indianapolis
The Colts are coming off of a 22-16 win over the Arizona Cardinals.
In their victory, Indianapolis finished the night with 346 total yards while the Cardinals had 378 total yards.
On the ground, the Colts ran for 126 yards and the Cardinals 133 yards. In terms of passing, Indianapolis gained 220 yards through the air and the Cardinals 245 yards.
Las Vegas
The Raiders are coming off of a 34-24 win over the Denver Broncos.
In their victory, the Raiders secured 426 total yards while the Broncos had 421 total yards.
The Raiders only had 86 yards on the ground, but had 340 yards through the air. The Broncos had 112 rushing yards and 309 passing yards.
Prediction
The NFL Odds for this game are: Colts -6.5 (-110) and Raiders +6.5 (-101) at BetOnline.
I really do love the Colts in this matchup, and if you've seen my Top NFL Picks video, you would know that this is one of my most favorite games I'm looking forward to on Sunday.
The Raiders do in fact need this win to get a chance at a playoff spot, so you already know that Derek Carr is going to try to come out guns blazing. However, I believe the Raiders overall do not have enough to defeat the Colts.
Indianapolis has had more time to prepare and rest for this matchup. Plus, they will be at home, so they will not need to exert any additional energy traveling to a different venue.
The Colts have one of the top rushing attacks in the league, and the Raiders do struggle a lot while gaining yards on the ground. So I fully expect this to be a passing frenzy. But even then, I think the Colts have enough firepower to stop the Raiders from finishing a drive and scoring. They should win by at least a touchdown, so I will lay the -6.5 points with the Colts.
NFL Pick: Indianapolis Colts -6.5 (-110) at BetOnline (Visit our BetOnline Review)

Indianapolis Colts

-6.5 (-110)