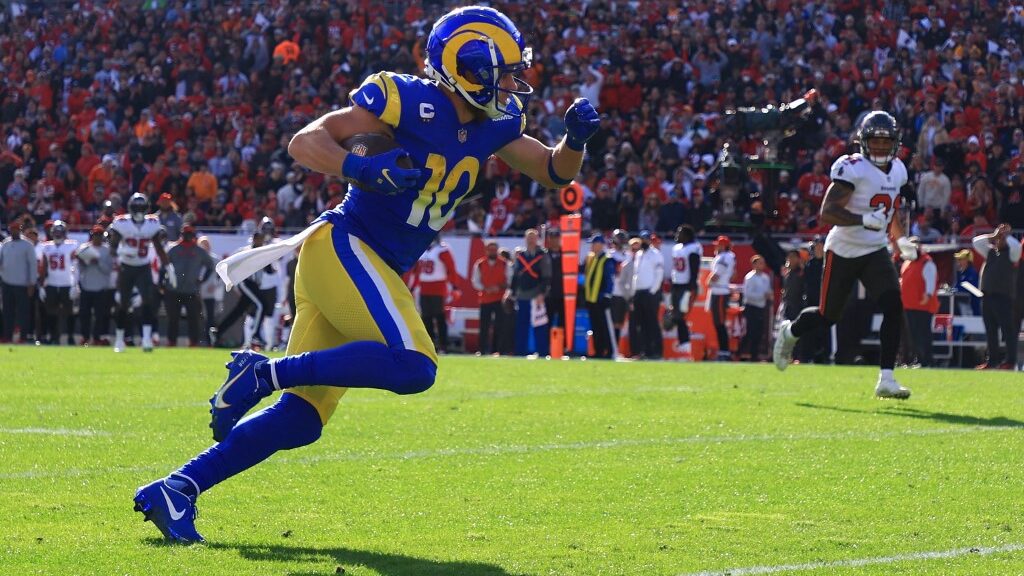 San Francisco 49ers vs. Los Angeles Rams
Sunday, January 30, 2022 – 06:30 PM EDT at the SoFi Stadium
San Francisco
During the Divisional Round, the 49ers defeated the Green Bay Packers 13-10.
In their victory, the 49ers finished with 106 passing and rushing yards with 4.1 yards per play.
The Packers gained 196 passing yards and 67 yards on the ground with 4.9 yards per play.
Los Angeles
The Rams are coming off of a 30-17 victory over the Tampa Bay Bucs.
LA was able to finish the night with a grand 355 passing yards and 73 rushing yards with 6.1 yards per play.
Tampa, on the other hand, had 305 passing yards, 51 rushing yards, and 5.1 yards per play.
Prediction
We have yet again another matchup between the 49ers and the Rams, but I have a feeling this one is going to be much juicier than the last few. San Francisco has in fact defeated the Rams in their last 6 consecutive games, yet the Rams are favored in this one.
If you check out the NFL Odds at BookMakers Review, you will see that the Rams are favored by 3.5 points at your Top Sportsbooks.
The Rams looked great, at first, against the Bucs. They played a clean game in the first half and then blew a massive lead due to mistake after mistake.
NFL Playoffs: $1,000 Prop Bets Contest
This weekend will be a weekend where they can not make ANY mistakes. For some reason the Rams have a weakness when it comes to the 49ers, but I know they will put up a big fight this weekend.
Even with that said, I expect big plays on both ends from both Stafford and Jimmy G. The 49ers have been playing a sharp game during the playoffs, and I expect that momentum to continue.
Their defense has been able to stop their opponents from finishing drives, and they will continue to give that pressure to the Rams this weekend. Grab the extra points.
NFL Pick: San Francisco 49ers +3.5 (-108) at Heritage (Visit Our Heritage Review)

San Francisco 49ers

+3.5 (-108)