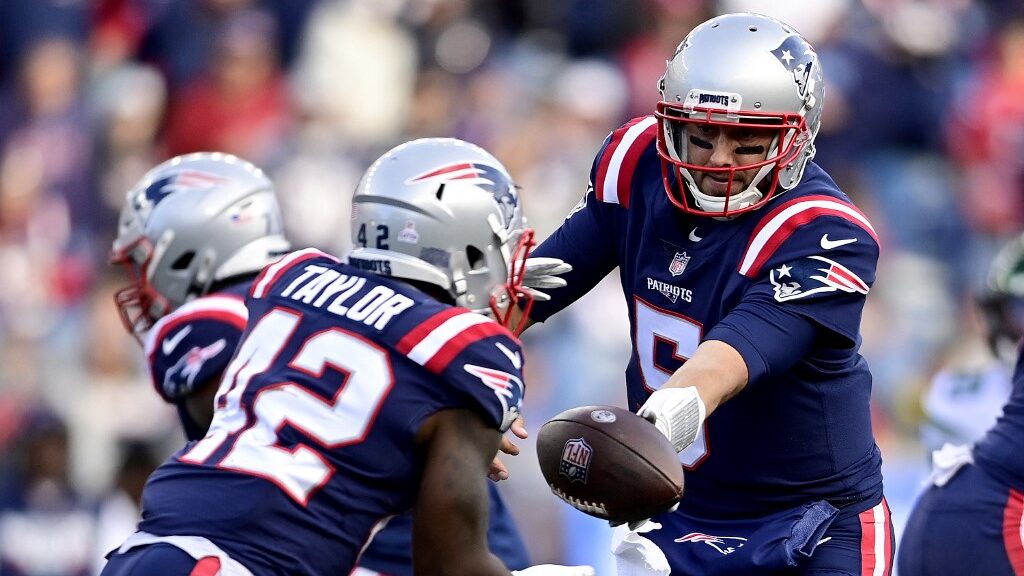 The top sportsbooks have released their NFL odds for Sunday's Week 8 action. One game, in particular, interests me as worth investing in: the Patriots vs. Chargers.
For reasons that I will explain, you should play the spread and total for this game. Feel free to parlay both bets at an online sports betting site in order to maximize your profit.
New England Patriots vs. Los Angeles Chargers
Sunday, October 31, 2021 – 04:05 PM EDT at SoFi Stadium
Addressing a Counterpoint
Bettors may be disinclined to invest in Los Angeles on Sunday because the Patriots beat L.A. 45-0 last year. However, it's imperative to note that the Chargers had a different head coach (Anthony Lynn) last year, who has since departed.
If anything, L.A.'s current coaching staff makes the Chargers look favorable. The Chargers are led by Brandon Staley, a legitimate Coach of the Year candidate who was the defensive coordinator last year for a Ram team that beat New England 24-3.
Plus, the Patriots are famous under Bill Belichick for dominating rookie quarterbacks and, last year but obviously not this year, Justin Herbert was a rookie. If anything, the Chargers will be hungry for revenge.
Run Defense
If you are betting against the Chargers, it's perhaps most likely that you will do so on account of their run defense. In their two SU and ATS losses, the Charger run defense was dominated. In those two losses, Dallas ran for 198 rushing yards in a 20-17 road win and Baltimore ran for 187 yards in a 34-6 victory.
The Chargers did have some injuries in their loss against Baltimore - safety Nasir Adderley and linebacker Drue Tranquill did not play. But know for your best bets that these players are back at practice and therefore are trending towards playing again. Still, the reality appears to be that the Charger-run defense can be vulnerable.
This vulnerability is not a valid point against the Chargers on Sunday, though, because their run defense is only deleterious to their covering and winning endeavors when they play top running teams. Both Baltimore and Dallas rank top-four in rushing yards per game.
Conversely, New England ranks 23rd in the category, thus placing them alongside the other lower-quality ground games that the Charger run defense stifled - like Las Vegas: the Chargers beat the Raiders 28-14.
Mac Jones vs. Charger Pass Defense
Patriot rookie quarterback Mac Jones may seem like he's trending upwards in a significant way after his last two games. But Jones benefitted from facing Cowboy and Jet teams that rank bottom-10 against the pass.
Know for your Sports Betting that L.A., though, ranks fourth in limiting opposing passing yards per game. The Chargers are led by four-time Pro Bowler Chris Harris at cornerback, team leader and high-level playmaker Derwin James in the secondary, and Kyzir White at linebacker, although White was formerly a safety and shows his pass defense skills with his two interceptions.
Of course, pass-rusher Joey Bosa demands massive attention from any opposing protection unit.
Charger Offense vs. Patriot Defense
Quarterback Justin Herbert will improve against New England just like he improved in every rematch last season as measured by an uptick in his passer rating. Herbert is a mobile playmaker who reliably makes the throws that he simply and exceptionally failed to make in his last game against Baltimore.
With big-time playmaker, Mike Williams and an overlooked Keenan Allen at wide receiver, Herbert enjoys the weapons that New England's defense lacks. The Patriots dealt away top corner Stephon Gilmore, lost top slot corner Jonathan Jones who is replaced by a practice squad member, Myles Bryant, who had to play on close to 90 percent of his team's snaps last week.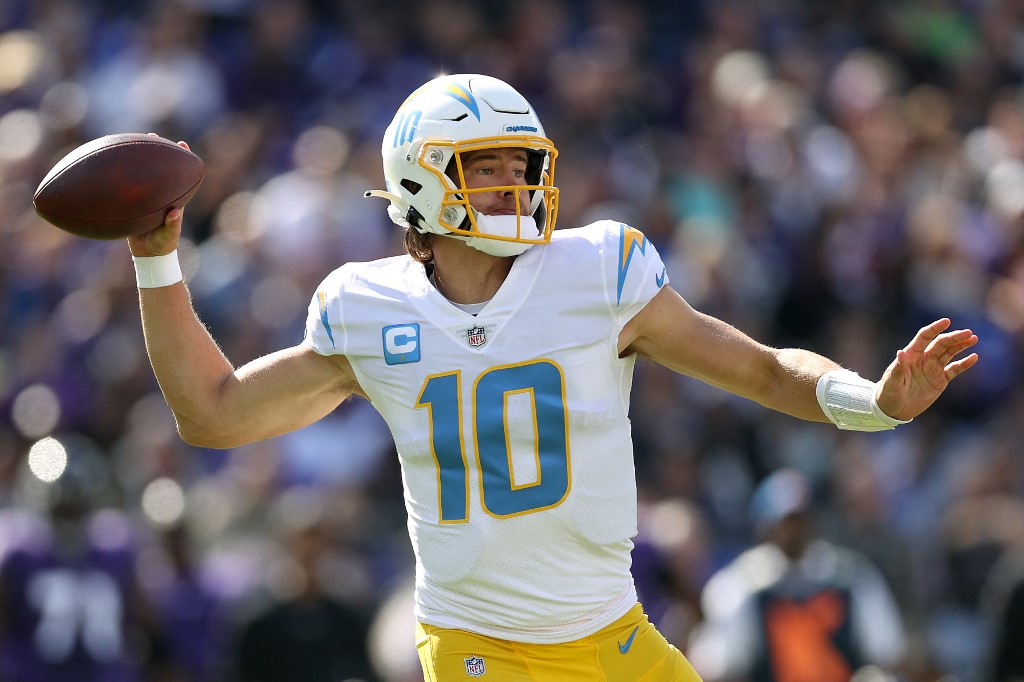 Moreover, cornerback Shaun Wade and safety Devin McCourty are currently sidelined with injuries. Keep New England's injury in mind for your NFL picks. The Patriots threw all sorts of disguises at Cowboy quarterback Dak Prescott, whose 445-yard passing total suggests that he could navigate those disguises quite ably. Like Prescott and other quarterbacks who thrived against the Patriots, Herbert enjoys high levels of pass accuracy, playmaking skills inside and outside the pocket, and passing weapons.
Los Angeles' pass attack, along with running back Austin Ekeler, help explain why the Chargers are a winning team and thus are not the sort of team (like the Jets and Texans) which New England has beaten. The Patriots have only covered in an inspired effort against former team quarterback Tom Brady's team and against the Jets.
Total Verdict
A lot of time will be killed in this game: New England will try to feed Damien Harris against this Charger run defense without unleashing Mac Jones against L.A.'s highly-ranked pass defense.
On the other side, the Chargers will methodically drive downfield against a Patriot defense whose bend-but-don't-break style is evident in the disparity between its points allowed and yards allowed averages. Thus, we'll see yet another Charger under, which will make the "under" 6-1 in Charger games this year.
For the above reasons, I recommend parlaying the Chargers ATS with the "under." Be sure to use our trusty parlay calculator for your parlay betting needs.
Parlay Picks
Parlay (+274) with BetOnline (visit our BetOnline Review)