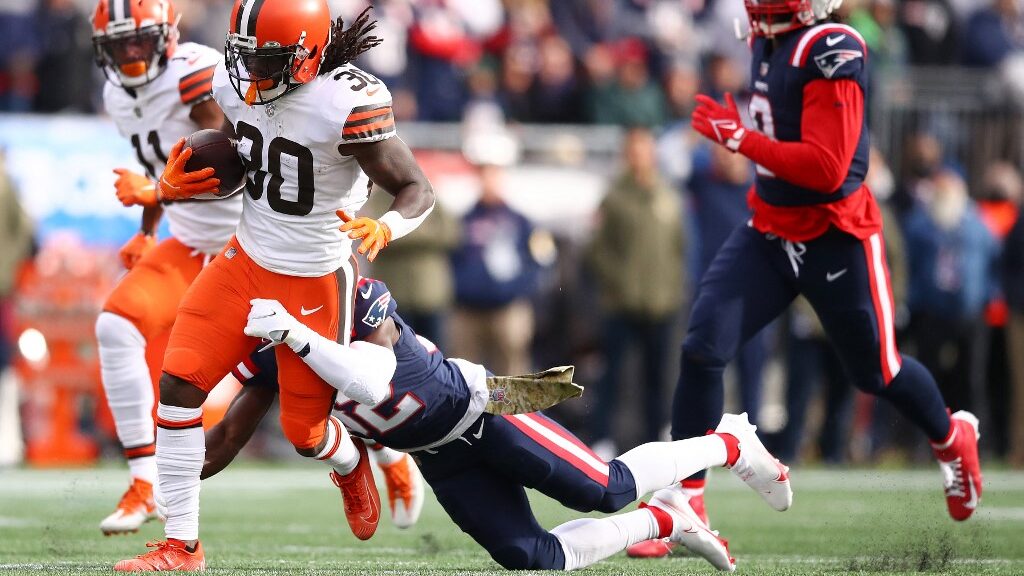 I went 12-2 against the spread last week. Yup, no lie, and here's the evidence. But that is the "pick all" column I write each week here at BMR while Swinger's Picks consists of my best bets. Of course, one of the two losses I suffered last week, the Indianapolis motha' bleepin' Colts, happened to be a four-unit play right here in this space.
The Colts won but couldn't cover against the Jags and even though we connected for three units on the Vikings +3 and four units on the Eagles +3 (both winning outright) giving us a 2-1 ATS day and +2.68 units to the good, it felt like a kick in the gut losing with Indy for a hefty chunk especially after picking 12 of 14 ATS winners in Week 10.
Cest la vie, we move on and try not to dwell – trust me, I'm dwelling – while we do our level best to get a sharper focus and get the sweep this week. Let's join hands, sing kumbaya, and curb stomp the books. So let's dive into some NFL odds!
Swinger's 2021 NFL Record: 13-11 ATS (-1.79 units using a 1-to-5-unit system)
Detroit Lions vs. Cleveland Browns
Sunday, November 21, 2021 – 01:00 PM EST at FirstEnergy Stadium
Ah, and here we go again. Another chalky favorite, just like the Colts last week, and the Bills the week before, that I just can't resist. These big favorites are not good for me, nor my bankroll, and I have vowed to restrain myself and just take a quick peek without making a fool of myself. Any guy who has ever had even a 30-second conversation with a hot woman in a low-cut top understands what I'm talking about. I look at the Browns -11 hosting the Lions and I feel like it's an open bar at an AA meeting.
Okay, so here's the thing. The Lions won their Super Bowl last week by tying a Steelers team that's devoid of an offense this season. It was a 16-16 overtime snooze-fest and Detroit will still be reveling in the afterglow of soaring to the previously untold heights of mediocrity while they get their rear ends kicked on Sunday by a Browns' team coming off of a loss that hasn't looked that bad since the days they languished in the bottom rung of the league with the likes of…oh, I don't know, let me pick a really bad team…the Lions!
The Browns were at their very worst last week while the Lions were at their very best. How will Jared Goff escape the clutches of Myles Garrett and company? Oh, and even if he does, are we truly afraid of this 29th ranked offense averaging 16.7 points per game? Baker Mayfield should carve this anemic Lions' defense up, even if he's just 75 percent healthy.
A progression to the mean for Cleveland and a regression to the mean for Detroit will manifest here. Lay it with Cleveland and cash a ticket.
NFL Pick: Browns -11 (-108) for 3-units at HeritageSports (visit our Heritage Sports Review)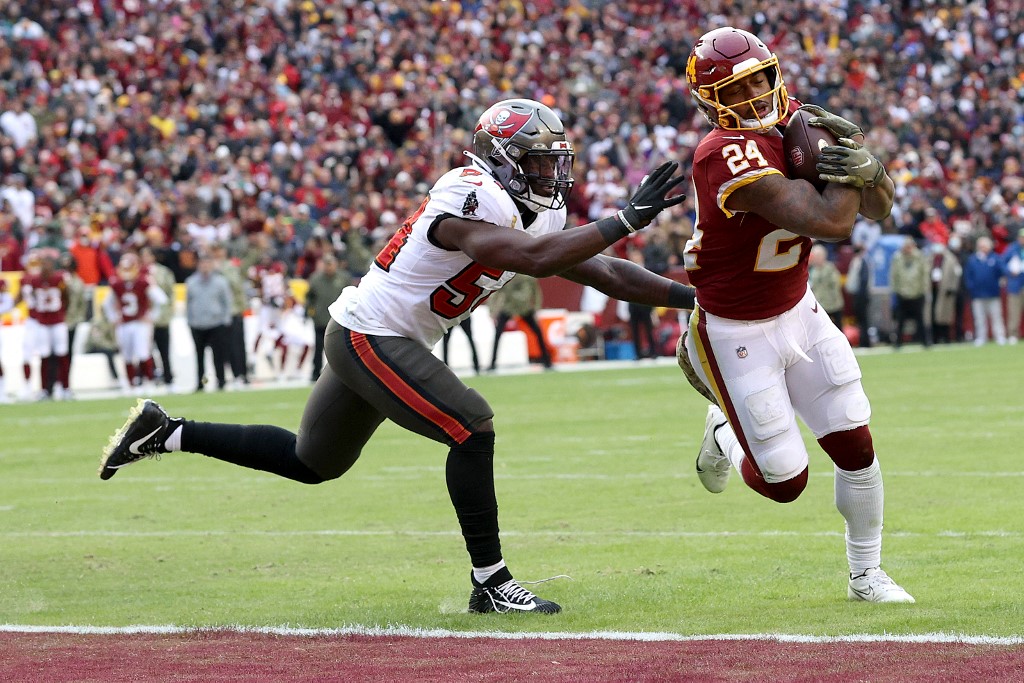 Washington Football Team vs. Carolina Panthers
Sunday, November 21, 2021 - 01:00 PM EST at Bank of America Stadium
Two of the most underrated tools in handicapping NFL games are focusing on each team's offensive lines and understanding how injuries to any player on those starting units can affect the dynamic of the entire line. We often wonder why good teams lose to bad teams and just chalk it up to the randomness we've come to expect in the NFL. But many times there are injuries to position players that don't play quarterback, running back or wide receiver. And such is the case with Washington.
No, they are not better than the Bucs but they beat the pants off of them last week. Sam Cosmi and Brandon Scherff are two very good offensive linemen who returned to action last week and it made a big difference for the team with no name.
On the flip side, the league is buzzing with the return of the charismatic Cam Newton, who played nine snaps and scored the first two touchdowns in Carolina's 34-10 drubbing of the injured Cardinals. But a two-yard run and a two-yard pass does not a superstar make – or a Superman for that matter.
We saw what Cam Newton has become during his brief tenure with the Patriots and the fact is the man can't pass. He can run, sure, but pass – no. And when he does try to pass he won't have long in the pocket as his offensive line has suffered injuries and will be protecting Cam with cheesecloth and the matador pass blocking scheme – ole'!
NFL Pick: Washington +3.5 (-120) for 3-units at Bovada (visit our Bovada Review)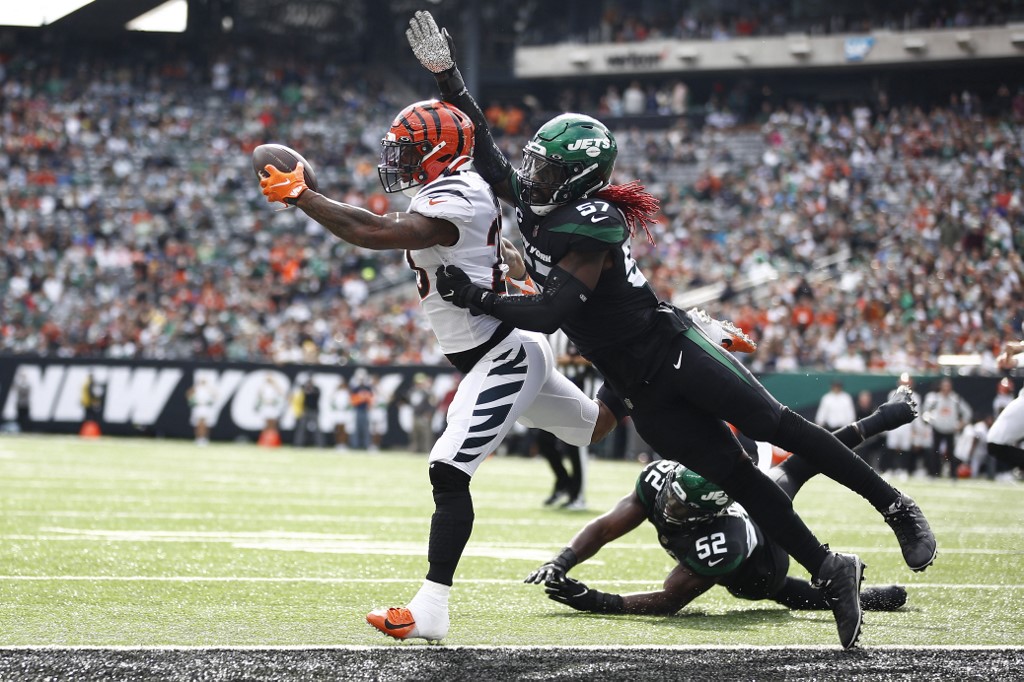 Cincinnati Bengals vs. Las Vegas Raiders
Sunday, November 21, 2021 - 04:05 PM EST at Allegiant Stadium
The Raiders got beat up last week by the Chiefs and they are dunski. That's right, once you're toast you can never be bread and after the Raiders lost their deep threat, Henry Ruggs, teams no longer had to concern themselves with getting beaten by the long ball because there are no other deep threat weapons at Derek Carr's disposal.
Just Ruggs' blazing speed was enough to make defensive secondaries wary even if Ruggs was not exactly a pass-catching machine. Darren Waller is Carr's main target but he won't be burning the edges and strolling into the endzone from the 50-yard line.
The Bengals, like the Raiders, are coming off a disastrous loss but I expect Joe Burrow to rebound nicely against a Vegas team that doesn't put much pressure on the quarterback. This Raiders defense is subpar and the Bengals will want to atone for an error-filled performance from their Week 9 loss to the Browns.
They have had two weeks to prepare coming off of their bye week and they will be locked and loaded for this one.
NFL Pick: Bengals PK (-115) for 3-units at BetOnline (visit our BetOnline Review)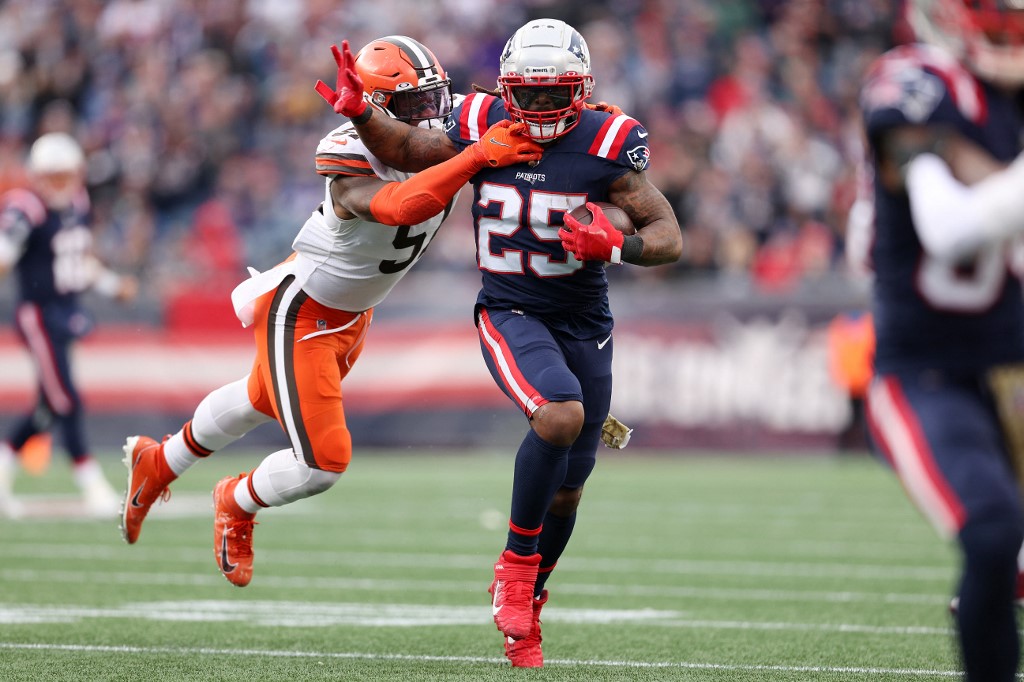 The Woodman's Corner
New England Patriots vs. Atlanta Falcons
Thursday, November 18, 2021 - 08:20 PM EST at Mercedes-Benz Stadium
Woodman's 2021 NFL Record (7-3, +3.83 units)
The Woodman and I went mano-a-mano last week as I loved the Colts and he was all about the Jags. Well, I am here to say I wish I listened to my old handicapping friend because Jacksonville held just tough enough to get the ATS cover.
But this week the Woodman is eschewing his passion for pups by hitching his wagon to the rising star that is Mac Jones and the New England Patriots. Caveat emptor, there could be just a tad bit of partisanship in this pick as the Woodman lurks somewhere in the dense thicket of a New England forest.
But he says lay it and like it with the Pats for your last NFL pick, so who am I to argue?
Woodman's NFL Pick: Patriots -6.5 (-108) at Heritage Sports

*The line and/or odds on picks in this article might have moved since the content was commissioned. For updated line movements, visit BMR's free betting odds product.