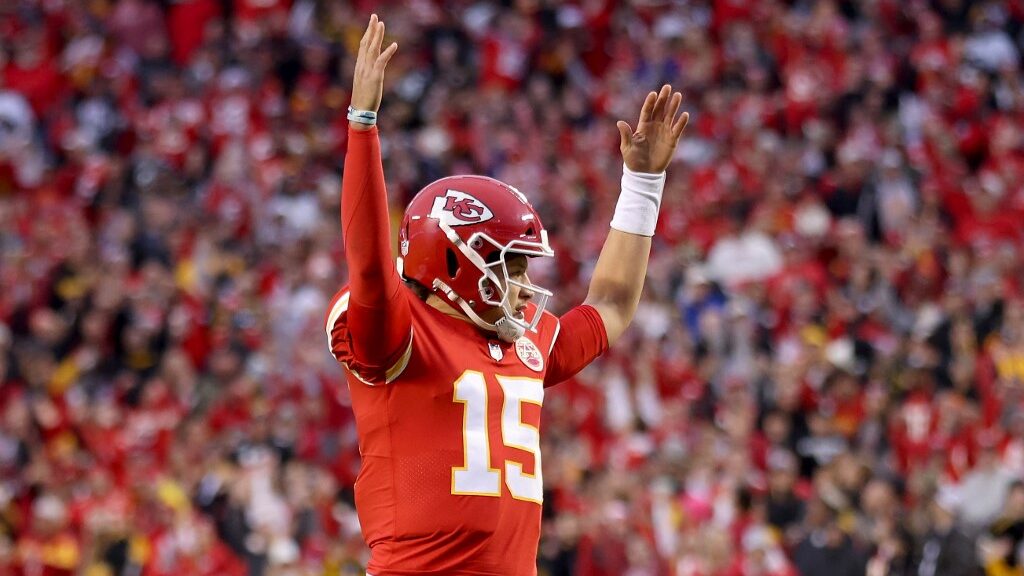 Craig Edwards brings a Super Bowl LVI odds before NFL Week 17 for Bookmakers Review.
Super Bowl LVI
Sunday, February 13, 2022 at SoFi Stadium
Super Bowl LVI Odds (Best Price Update)
Kansas City Chiefs (+450) at Bovada (visit our Bovada Review)
Green Bay Packers (+450) at YouWager
Tampa Bay Buccaneers (+650) at GTbets (visit our GTbets Review)
LA Rams (+1000) at GTbets
Dallas Cowboys (+1200) at YouWager (visit our YouWager Review)
Buffalo Bills (+1200) at GTbets
New England Patriots (+1400) at BetOnline (visit our BetOnline Review)
Indianapolis Colts (+1800) at Everygame
Tennessee Titans (+2000) at BetOnline
Arizona Cardinals (+2200) at BetOnline
Cincinnati Bengals (+3300) at GTbets
San Francisco 49ers (+4000) at Everygame (visit our Everygame Review)
+5000 or bigger the rest
Two of Our Super Bowl LVI Fancies Clash
A.J. Brown inspired one of the NFL's toughest franchises, the Tennessee Titans to a second-half comeback win over a rather lackluster San Francisco 49ers. The 49ers star quarterback, Jimmy Garoppolo went missing as he seems prone to, throwing two interceptions and only finding George Kittle on three occasions.
I'm still respecting the Titans, who've gone 5-3 in their last eight matches including the Indianapolis Colts game that running back, Derrick Henry, the league's best rusher went off injured. If Henry manages to make it back for the playoffs our +2800 Super Bowl LVI ticket about the Tennessee Titans could look quite tasty.
Where does this loss leave the San Francisco 49ers? With Houston Texans as their next opponents, it's the perfect opportunity to turn their playoff prospects from amber closer to green. I said, we would keep our powder dry on the 49ers last week and that remains the same, but they remain uppermost in my mind as shock Super Bowl LVI winners.
Packers Hardening Into Favoritism
I wasn't keen on the Green Bay Packers Super Bowl LVI chances at the start of the season believing that the uncertainty around Aaron Rodgers's future would affect the spirit and maybe even end up with him not starting games.
That has not come to pass, and with their home Lambeau Field record looking unbreakable and taken to 7-0 with a tight win against the Cleveland Browns, there can be little doubt they are strong pretenders to make the great quarterback's final year a swansong.
Considering Baker Mayfield threw four interceptions and the Packers only won by two points, Christmas Day's win wasn't that great, similar to their Super Bowl LVI price at +450 with YouWager.
Cardinals Couldn't Stop the Colts Momentum
Two teams seemingly going opposite directions in their pursuit of the Super Bowl LVI met just after the festivities of Christmas Day and it was the Indianapolis Colts who stretched their winning run to 6 from the last 7 as they consigned the Arizona Cardinals to their third successive defeat.
The Cardinals are known for their fast starts to a year while tailing off in recent seasons so maybe that's at the back of their minds now. It's time for Kliff Kingsbury to step up as they travel to Dallas this week and prove his wavering credentials on the back of star quarterback, Kyler Murray admitting the team was making "mental mistakes".
The Colts, however, are looking for the real deal winning another big match on the back of last week's win against the New England Patriots and there's still juice in the Colts' Super Bowl LVI price of +1800 with Everygame.
Huge AFC Divisional Encounters
The Cincinnati Bengals have been one of the surprise packages of the NFL season and this week was another brilliant one for Joe Burrow with the best quarterback passing stats of the season as he pounded the Baltimore Ravens for a Bengals record of 525 yards.
Currently, the Cincinnati Bengals sit as the 3rd seed in the AFC Conference which is some going for the total long shots for Super Bowl LVI at the outset and they are still attractively priced at +3300 with GTbets.
Over at New England, the Buffalo Bills got impressive revenge for a couple of weeks ago and will be heading into the playoffs in good spirits. They look to have a realistic chance of putting behind the days of "the four falls of Buffalo" in attempting their piece of Super Bowl history. Sadly, the Bills' price still seems very short at +1200 GTbets.
The NFL Week 16 late card saw two of our Super Bowl LVI selections win to sure up their positions at the top of the market. We took the Kansas City Chiefs at +1100 and after their easy win over the Pittsburgh Steelers, their best price is +450 with Bovada. The Dallas Cowboys we took at +1400 and their price is slightly shorter currently at +1200 at YouWager.
Overall, I am still very happy with our Super Bowl LVI perm, so I am going to keep my powder dry until we know the play-off projections better.
The Indianapolis Colts like the New England Patriots are tempting prices currently while I want to see if the Arizona Cardinals can right the ship in the last couple of weeks of the regular season before pulling the trigger.
Happily, the Kansas City Chiefs won the Division at +250 for readers and followers while the LA Rams look good in our other Divisional bet.
It's not too late for any readers who are not on Dallas Cowboys or Tennessee Titans as their prices are still attractive for Super Bowl LVI. The LA Rams for NFC Conference are also still okay to bet if you missed them.
Super Bowl LVI Bets Recap Before Week 16
Kansas City Chiefs – Super Bowl LVI (+1100) at Bovada
Dallas Cowboys – Super Bowl LVI (+1400) at Everygame
Tennessee Titans – Super Bowl LVI (+2800) at GTbets
LA Rams – NFC Conference (+600) at BetOnline
LA Rams – NFC West (+205) at GTbets
Kansas City Chiefs – AFC West (+250) at Bovada
Kansas City Chiefs – AFC Conference (+575) at YouWager
Cleveland Browns – AFC Conference (+2200) at BetOnline