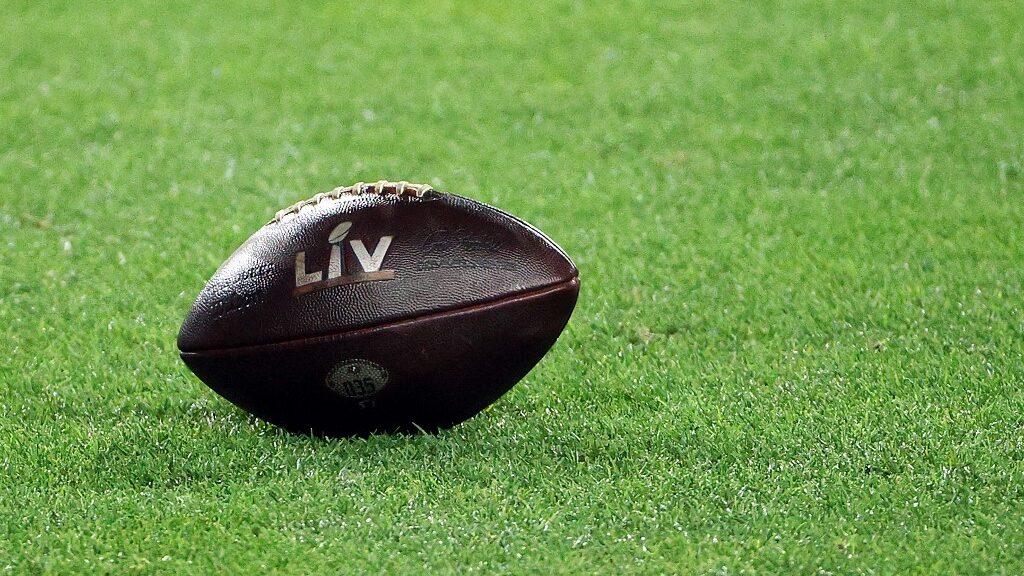 Craig Edwards brings a Super Bowl LVI Odds update after NFL Week 14 for Bookmakers Review.
Super Bowl LVI
Sunday, February 13, 2022 at SoFi Stadium
Super Bowl LVI Odds (Best Price Update)
Proceedings Coming Clearer Into View
The early NFL Week 14 card saw a healthier, Cleveland Browns, one of our AFC Conference picks, manage to keep their slim Super Bowl LVI chances alive with what turned out to be a tighter win than it should have been after the Ravens made a late run.
The Kansas City Chiefs finally clicked on offence and racked up 48 points against the hapless LA Raiders to enhance the value of our betting slips for Super Bowl, Conference and Division that we made on their bye week when their record was 3-4. Their 9-4 record now means they are pushing the Tampa Bay Buccaneers close for Super Bowl LVI favoritism at +600 in general but still a standout +700 with Bovada available for the Kansas City Chiefs.
Tennessee Titans bucked a couple of losing weeks with a 20-0 shutout on the Jacksonville Jaguars that included 4 interceptions, and the best price one of our other Super Bowl LVI selection, the Tennessee Titans is +2800 with GTbets.
Our money line selection, Washington Football Team lost little in defeat for their long-term bright future but left things too late against our third Super Bowl LVI selection, the Dallas Cowboys who controlled proceedings from the off and remain at +1400 with Everygame.
Tampa Bay Buccaneers Solidify Favouritism
Readers and followers will know I've been against the Buffalo Bills all season long due to their price being too short to accurately reflect their Super Bowl LVI chance. This week saw a mighty rearguard action from the Bills who found themselves trailing the Buccaneers 24-3 at halftime.
It was a mighty effort considering their quarterback, Josh Allen was playing in pain and on the back of a poor run to force overtime. Sadly, it was to no avail, with Tom Brady's 700th career touchdown in a 58-yard pass to Breshad Perriman winning the game in style for Tampa.
Where does such a gut-wrenching loss leave the Buffalo Bills Super Bowl LVI chances?
Dangling by a thread in the final play-off position at the moment is the answer though the market still has them too short in price at +1400 with BetOnline.
Green Bay Packers finished off Sunday's action with a high-scoring win over struggling divisional rivals the Chicago Bears who surprisingly put up 30 points of their own. The Green Bay Packers are now sharing third place favoritism with the New England Patriots who enjoyed a bye week.
How Did Monday's NFC West Big Match Play Out?
The betting markets pre-match would have had you believe this was all about the Arizona Cardinals when the news drifted through that the LA Rams had Tyler Higbee and Jalen Ramsey placed on the reserve/Covid-19 list. The Rams though played great football with their backs to the wall to run out deserving away winners 30-23 of the top of the NFC West clash.
This was good news for readers and followers of my column who are on the Rams for Division and Conference for their NFL picks.
There's no doubt the NFC West is starting to look the strongest of the NFC Conference with a late run up the rail from the San Francisco 49ers also pushing for a playoff berth. Let's not forget it's only two seasons ago that the San Francisco 49ers lost valiantly 20-31 to the Kansas City Chiefs in Super Bowl LIV and the spine of that team is still in place so the Golden City may have a long-shot chance still at +4000 with Bovada.
Any More Super Bowl LVI Value Bets to Add?
Our perm of long-term Super Bowl LVI bets has built itself nicely in recent weeks. As mentioned, it's only the LA Rams that we are on at shorter prices than they are currently. If you're not on maybe it's time to take the +600 at BetOnline about the LA Rams winning the NFC Conference.
The Kansas City Chiefs bets are looking like beauties with over double what they are now, giving readers and followers a 100% mark up, but the Divisional price has become too short. The Tennessee Titans and Dallas Cowboys odds are the same or a little shorter and if you missed them it's fine to add them now.
I certainly wouldn't rule out adding either of the other two NFC West sides, the Arizona Cardinals if their price drifts just before the playoffs, and the San Francisco 49ers if they qualify. For this week though we will keep our powder dry and list the bets we've struck over the season, that are still worthy of taking this week at BMR's best sportsbooks if you're not already on.
Bets Recap After Week 14 (If You're Not Already On)
Kansas City Chiefs – Super Bowl LVI (+700) at Bovada
Dallas Cowboys – Super Bowl LVI (+1400) at Everygame
Tennessee Titans – Super Bowl LVI (+2800) at GTbets
LA Rams – NFC Conference (+600) at BetOnline
Kansas City Chiefs – AFC Conference (+250) at Bovada