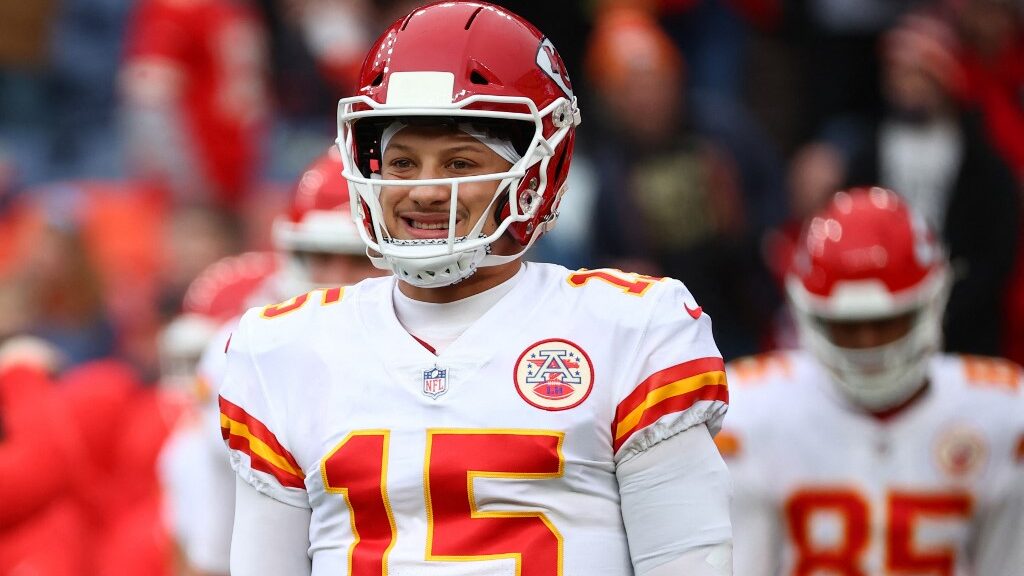 The regular season is over and the NFL's second season has arrived. Two of our resident handicappers, Swinging Johnson and Doug Upstone, take their rivalry to the postseason as Swinger is mounting a comeback, winning the last two weeks. Let's see what the boys have for us in their NFL picks this week.
Pittsburgh Steelers vs. Kansas City Chiefs
Sunday, January 16, 2022 – 08:15 PM EST at Arrowhead Stadium
Swinging Johnson: The postseason is here and I am on a white-hot two-game winning streak after covering with the Seattle Seahawks last week over the struggling Cardinals. Oh, wait, Seattle not only covered but wound up winning the game outright and returned nearly double your money if you bet them on the moneyline.
Alright, so let's put that in our rearview mirror and move on to this Sunday night showdown between the Steelers and the Chiefs. Before we do, let's get something straight. The Steelers are just thrilled to be invited to the party even if they're sneaking through the backdoor. Many we'll bet them simply because Ben Roethlisberger is suddenly the sentimental choice. After all, this is likely his last game playing professional football.
But we're not here to shed tears, we're here to make money. Pittsburgh's entry into the postseason is due to a remarkable confluence of events but that strange saga will end abruptly when they meet the Chiefs. It won't be Tyler Huntley under center this week throwing a pair of picks that allowed Pittsburgh to back into the postseason when they defeated the Ravens, 16-13, last week. No, this will be an aerial blitzkrieg with Mahomes chucking early and often, relentlessly torching the Steelers' secondary.
I ask you; how could Pittsburgh possibly keep pace with Kansas City? I realize that they will be getting a generous head start but right now the NFL odds at many of the best online sportsbooks are dealing KC -12 ½ which is below two pivotal numbers, 13 and 14. Call me Chalky von Chalkowitz but I am joining hands with all of the squares around the world and getting down on the Chiefs. Whatcha got, Doug?
Doug Upstone: Yea, nice work Swinger, my radar was off on Arizona, as their defense was flat-out pathetic against Seattle. Interesting to note that Week 18 underdogs were 10-6 ATS with five outright upsets.
Don't ask me how Pittsburgh made the playoffs, it seemed like a miracle after being wiped out by Kansas City in Week 16, 36-10. The Steelers return to the scene of the drubbing and like Ben Roethlisberger himself, they are playing with house money just being in the postseason.
Let's face it Swinger, given the point spread, Kansas City knows it's going to the next round unless they have a complete collapse having just destroyed Pittsburgh a few weeks ago at the very same venue. Motivation for the Chiefs to win, yes, but an all-in effort, it seems unlikely.
That's why I don't mind taking a flier on the Steelers with this many points. Right now the Steelers are just like Big Ben, well past their prime as Super Bowl contenders, but a proud group that is willing to give what they have, even if it is limited, in terms of what they can produce.
I'm not buying your "just thrilled to be invited to the party" because this isn't the Cincinnati Bengals, this is a proud Steelers franchise who expects to be playing football this time of year.
While many making NFL picks might view this as Mt. Everest climb for Pittsburgh, let's not forget that the lowest seeds of the past three years, that would be No. 6 or No. 7's, are 5-1 ATS with FOUR Outright upsets. I'm not going off the rails and saying the visitor wins, just covering the number and I'll explain how after I let you speak next.
MORE PICKS: Steelers vs. Chiefs NFL Super Wild Card Weekend Picks: Arguments for Both Sides of the Spread
SJ: The best piece of evidence we can look at is the Chiefs' most recent 36-10 victory over the Steelers that you alluded to. Let's not forget that in the week leading up to that win, the Chiefs had 13 players on the active roster and three on the practice squad who tested positive for COVID-19. They were able to get Tyreek Hill back on the field in time for the game but Travis Kelce and two other starters were ruled out and did not play.
We should also note that Clyde Edwards-Helaire sustained a collar bone injury and left early in the second half after scoring a touchdown. Safety Tyrann Mathieu also left the game with a quad injury. In other words, it was a semi-depleted Chiefs team that ripped the Steelers only a few weeks ago and should be healthier this time around.
What does that mean? Well, it means if they could win by 26 points in that game, wouldn't it make sense that they do at least the same this time around? I can't imagine a world in which KC looks at this matchup, with all of the sentimental nonsense surrounding the final game of Roethlisberger's Hall-of-Fame career, and doesn't think for a moment this team will be going all out to win one for Ben. The motivation will undoubtedly be there for the Chiefs.
Okay, Doug, you've got one more shot at convincing me before I put this one to bed.
DU: All good points Mr. Johnson and a perfectly logical conclusion. Unless it's Wild Card weekend.
Though Pittsburgh's running game is only 29th in the NFL, that is their best path to making this a competitive contest with Kansas City. In the Chiefs' last six games, in four of those, they have allowed between 130 and 191 yards on the ground. That's the basic starting point for Pitt as it is common knowledge that keeping Patrick Mahomes on the sidelines is the best way to keep pace with KC and frustrate them.
The Steelers run defense has been pathetic most of the second half of the season without tackle Stephon Tuitt and it will be imperative they do a better job because you know Andy Reid's game plan will be about probing this area first, to set up the pass later for Mahomes and company. Every defense has to take something away from the opposing team and in this matchup, it has to be the run game, otherwise, they could be picked on, even with their No. 9 pass defense.
Roethlisberger has shown time and again he can get hot and that will need to happen if the Chiefs were to grab a 10-point lead early. The wide receivers for Pittsburgh can get open versus the KC secondary, but as we have seen too often from them, they are not the sharpest group when it comes to full concentration. That's why it is imperative they have to catch the ball first and figure where they want to go once they take care of that task.
In the Mike Tomlin era, the Steelers have been a rather reliable underdog at 43-26 ATS. Coach Reid at Philadelphia and for a time in the land of barbeque, had teams that were not always playoff ready. In his career, he's 0-8 ATS at home off a road no-cover where the team won as a favorite.
Is this a hard task for the underdog Steelers, you bet. Look for Pittsburgh to slide under the number and if you like what I'm saying, show patience because chances are by the weekend you could see a +13 or +13.5.
Take it away Swinger!
SJ: Alright Doug, I'm still not buying what you're selling and I've looked at this matchup several different ways but keep coming to the same conclusion – a Chiefs' blowout! Let's look at a few comparisons:
KC No. 16 rushing yards (115 YPG) vs. Pittsburgh No. 32 in run defense (146.1 YPG)
KC No. 4 points scored (28.2 PPG) vs. Pittsburgh No. 20 points allowed (23.4 PPG)
KC No. 3 in total yards (396.8 YPG) vs. Pittsburgh No. 24 yards allowed (361.1 YPG)
KC No. 8 in points allowed (21.4 PPG) vs. Pittsburgh No. 21 points scored (20.2 PPG)
Now let's view a few trends, shall we?
Steelers are 1-7 ATS in their last eight games following an ATS win.
Steelers are 1-4 ATS in their last five games following a straight-up win.
Chiefs are 4-0 ATS in their last four games as a home favorite.
Chiefs are 6-1 ATS in their last seven games following a straight-up win.
And with that, I think the choice is clear, be a square for a day and cash a ticket!
Swinger's NFL Pick: Chiefs -12 ½ (-108) at Heritage Sports (visit our Heritage Sports Review)

2021 Point/Counterpoint Records
Swinging Johnson 4-6 ATS
Doug Upstone 6-4 ATS
*The line and/or odds on picks in this article might have moved since the content was commissioned. For updated line movements, visit BMR's free betting odds product.