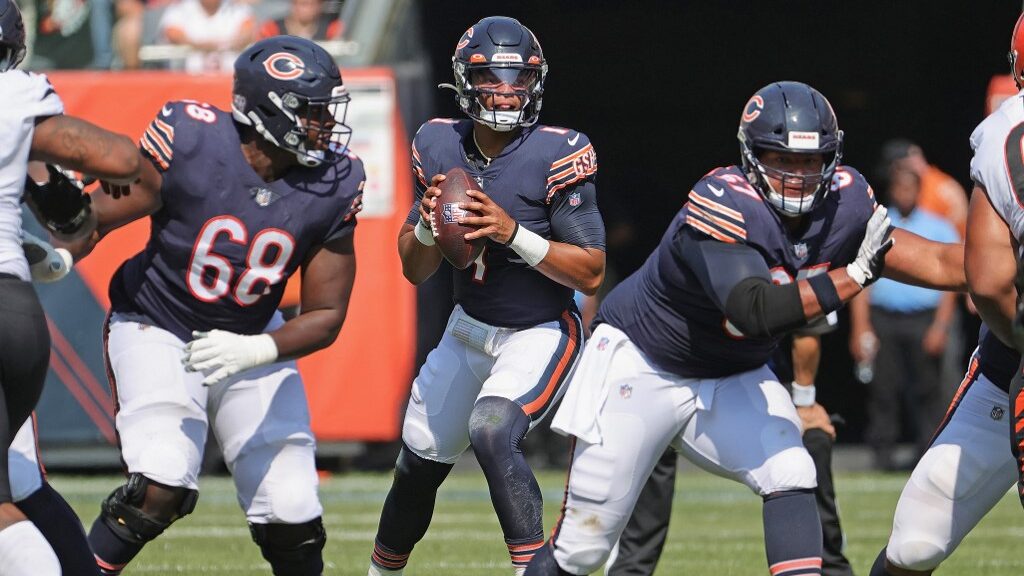 Handicapping savant, Doug Upstone, has taken a commanding lead over Swinging Johnson but the Swinger is back in the ring to take another swing. Down 3-1 in their series, SJ is looking to cap an ATS winner and close the gap, so let's see what the boys have in their NFL picks between the Cardinals and the Bears.
2021 Point/Counterpoint records:
Swinging Johnson: 1-3 ATS
Doug Upstone: 3-1 ATS
Arizona Cardinals vs. Chicago Bears
Sunday, December 05, 2021 – 01:00 PM EST at Soldier Field
Swinging Johnson: You know what the worst part is about losing? The money. But second is the public humiliation suffered when you write a column and you have to return the following week and own up to that mistake. So, let's get this over with and move on.
Dear readers,
I am sorry I chose the Rams last week. I truly thought their defense would get after Aaron the Great and his painful pinky toe. After all, they had a ragtag offensive line protecting him and I fully expected they would employ the old matador defense – Ole'!
Well, Rodgers was as good as advertised and the scrubs in front of him did a much better job than I suspected they would. On the other hand, Matthew Stafford looks like the Tin Man, he needs a lot more grease in those old joints before he falls apart. I could land a cheap shot and say he also needs a heart but I don't think that's the case. He just looks worn out.
Forever in my heart,
Swinger
As for this week, I am going completely contrarian and backing a big, juicy, home dog at a legendary site. That's right, walk with me, talk with me, let me learn all about you as we travel to Soldier Field, home of the Chicago Bears.
Yes, the 4-7 straight up and ATS Bears. According to the NFL odds at all of the best online sportsbooks, we are getting eight big points from the oddsmakers and Chicago will be welcoming a rather beaten-up Arizona Cardinals squad. I have my reasons why this is a live-home pup but I will let my buddy, Doug, argue to the contrary. He's always doing this to me - have you noticed that?
Doug Upstone: Yes, sir my friend, the L.A. Rams also had a lot of wise guy support which made Green Bay an underdog at home. Having been to Lambeau Field many, many times, I'm well aware of the magic of the joint, especially when you are lucky enough to have back-to-back Hall of Fame quarterbacks.
Myself, Swinger, I don't worry about the money, because the more you win against the betting odds, the more money comes your way. Al Davis had it right, "Just Win Baby."
As far as this week's game Mr. Johnson, I admire your courage in taking the Chicago Bears, not only are they 4-7 both ways but if you watched their Thanksgiving game against Detroit, in which I gave thanks when that game was over, Chicago could not even cover against the worst team in the NFL, but also the dumbest one.
The former Monsters of the Midway will probably have a weather edge because it's barely been below 80 degrees in Phoenix this late in the year.
While I agree that me giving you +8 points on the road is certainly risky, Da Bears are 29th in the NFL in scoring at 16.3 points a game. Arizona on the other hand is 4th in points allowed at 18.4 PPG, thus, by the numbers, I can reasonably assume Chicago's high-water mark is 17 points barring a surge of turnovers or crazy special team's happenings.
No matter who starts under center for the Bears, there is not a lot to work with and this team is not exactly efficient in the red zone.
With the Cardinals coming off a much-needed bye week and having gotten back the No. 1 seed in the NFC, they know full well they don't want to go to Green Bay in January, therefore, they have to close the season strongly to hold their current position.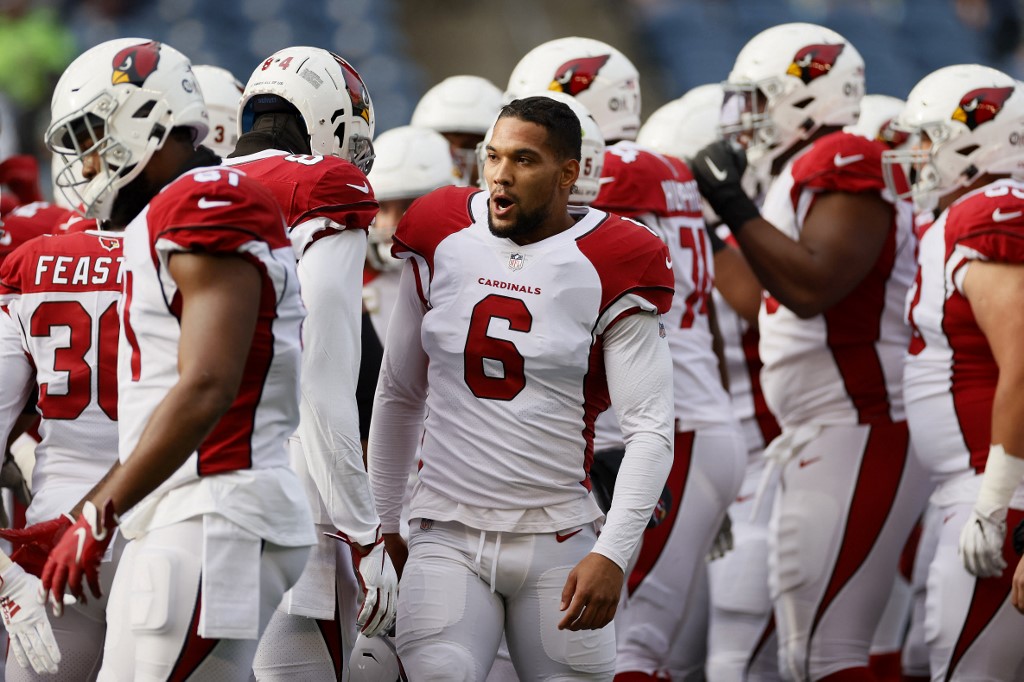 SJ, I literally cannot wait to read your reasoning about taking Chicago. I think of you sitting in on the old Saturday Night Live skit about "Da Bears", drinking beer and eating wings and ribs. And I'm telling you now, you can't use "Coach Dikka" (Chicago pronunciation) as a reason to back the navy and orange.
Swinging Johnson: How many times have we seen a big dog hang with, or even defeat, a much better team this year? Let's talk about the Bills as 14 ½ point road chalk traveling to Jacksonville to meet and destroy the Jags. Of course, this is why they play the games because the Bills arrived in body only as their spirit was somewhere lounging in the Florida sun sipping pink umbrella drinks. Buffalo barely went through the motions and wound up on the wrong side of a 9-6 decision.
But the public doesn't remember or care to remember those games and you just know Joe Q. Public will be smashing the Cardinals as they are wont to do whenever a chalky traveler visits a homely homer. And that's why this line has already drifted a full point and will likely float even higher. But as of this writing, the Bears are +8 and that's what I've got.
Okay, so sure Chicago is 4-7 and will be on the outside looking in when the postseason commences but think about their schedule – bah-ru-taaaal. They have lost to the Rams, Browns, Packers, Bucs, 49ers, Steelers, and Ravens. But I've noticed that they are getting more competitive as the season grows. They lost 29-27 to Pittsburgh and 16-13 to the Ravens most recently and if we want to go back a month ago, we can see where they lost 24-14 to Green Bay.
And now we have the Cardinals, off of their bye week, but we still don't know if Kyler Murray (ankle) or DeAndre Hopkins (hamstring) will be suiting up. Both have been sidelined and even if they do return, to what degree will they be healthy? To be honest, it wouldn't surprise me if coach Kliff Kingsbury decides to sit them for this one because – drum roll please – they have a date with the Rams looming!
Ah, and that is exactly why this is the proverbial trap game for Zona. Oh, and that bit of snow and rain expected in the Windy City on Sunday is exactly what they're used to, right? No, this is setting up as a good, live, home dog ready to bite all those chalk eaters. I will elucidate you further but first I am giving you one final salvo to fire in defense of the Redbirds.
Doug Upstone: Sorry SJ, not falling for the trap game bit again. You and the Redbirds got me on that one with Carolina a few weeks back. If Arizona comes unprepared again, frankly, I hope they lose outright, because a team with their ambitions cannot let that happen again, especially in December.
Now, let's talk about Kliff Kingsbury's crew as – Road Warriors. The Cards are 6-0 SU and ATS on the freakin' road! And they are not just having a little good fortune and finding ways to win but winning with pure domination at 16.8 PPG.
Two of those victories came under the direction of Colt "the real" McCoy (quick Chris Berman take for ya), who, like all backups, is a game-to-game deal in terms of outcomes.
Arizona has an underrated passing attack and McCoy in his career has always wisely used tight ends and the Cardinals picking up Zach Ertz was brilliant. McCoy likes to take deep shots to Christian Kirk and though the Bears' pass defense is quite good in ranking 8th in yard allowed, you cannot take away everything.
At the same time, the Bears are going up against the 4th-best pass defense in the team in red and white, who arguably has as good a secondary with its first five as there is in the NFL. Since the team from Chi-Town ranks last in the league in passing, the Kingbury Klan can focus on stopping the run to shut down their offense.
I will bid adieu with this, Chicago is 0-8 ATS when playing against a team with a winning record in the second half of the season since 2019, losing by 11.1 PPG. Take this one thru the Chicago Loop Swinger.
Swinging Johnson: Excellent stats to bolster your argument but a few things are going on here that make this a closer than anticipated game. The health of Arizona's two top offensive weapons is chief among them but let's not forget about the veritable MASH unit on the Cards' defense. JJ Watt, Rashard Lawrence, Jack Crawford, Kylie Fitts, Tanner Vallejo, Ezekiel Turner, and Charles Washington are all players who are on the injured reserve.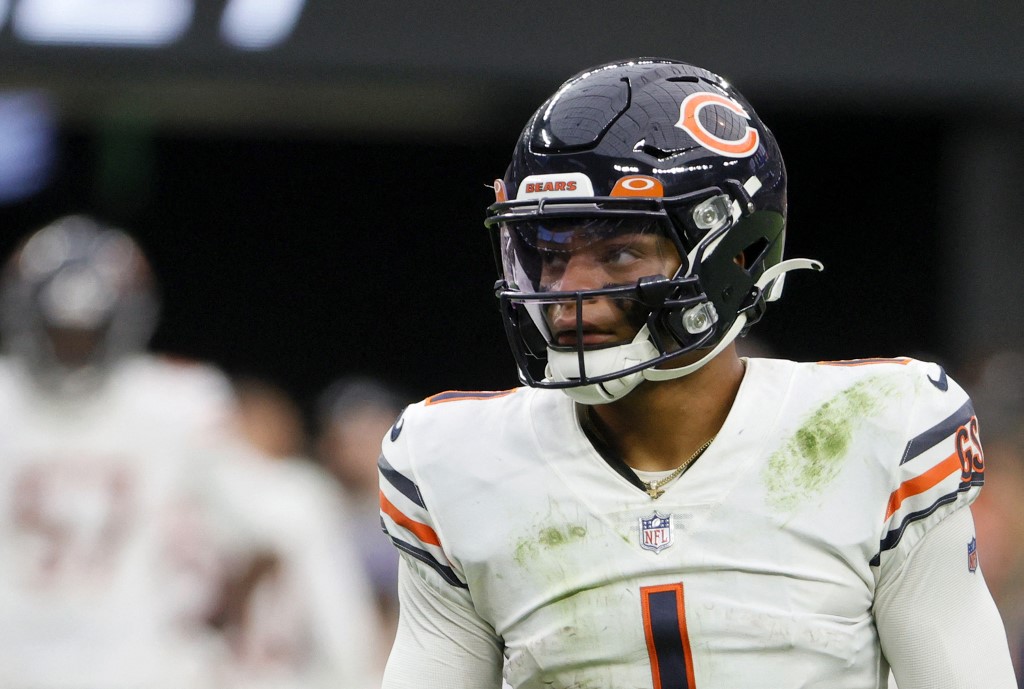 These players are not questionable, not probable, nor dancing somewhere between the two – no, they are gone and some will not return for the season. This collapses a defense's depth and the fleet feet of Justin Fields coupled with a solid commitment to working David Montgomery out of the backfield against a middling-at-best Cardinals' run-stop unit will grind this game, chew the clock, relegate the Redbirds' offense to the sidelines, and keep this one close.
There's also that trap game scenario working in our favor as well. The Rams are waiting, the temperature in Chicago will not be hospitable to a warm-weather team, and the boys that make this offense motor will either be out or compromised. Oh, and we are getting +8 on top of all of this. Bears hang tough, grab the points, and cash a ticket, kids.
Swinger's NFL Pick: Bears +8 (-110) at BetOnline (visit our BetOnline Review)

*The line and/or odds on picks in this article might have moved since the content was commissioned. For updated line movements, visit BMR's free betting odds product.