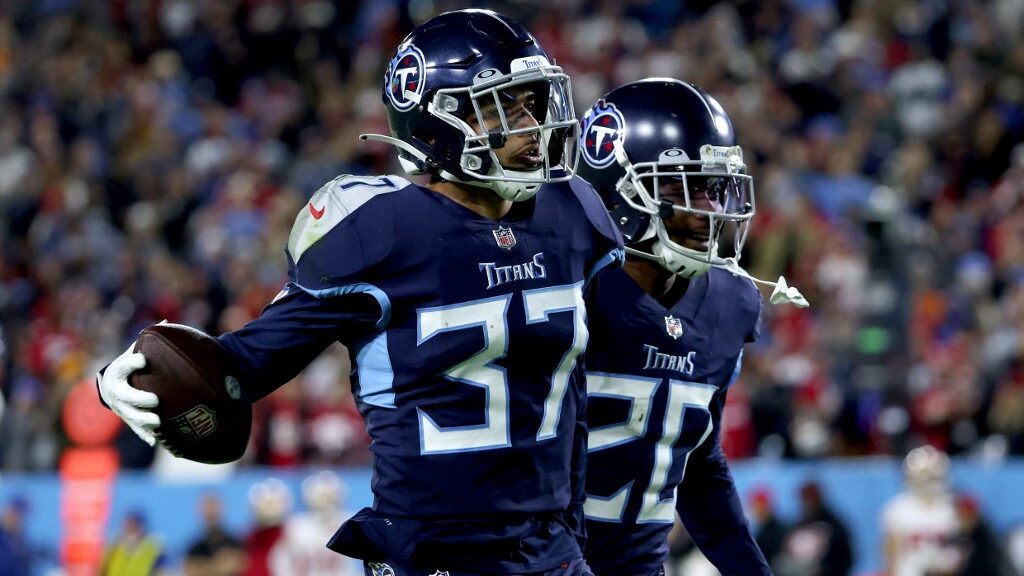 This week's NFL betting card looks really attractive. Let's take advantage of a parlay. Top sportsbooks have released their NFL odds for this week's NFL action. Two games, in particular, interest me as worth investing in: Miami vs. Tennessee and Arizona vs. Dallas. For reasons that I will explain, you should play the total for both games. Feel free to parlay both bets at online sports betting site in order to maximize your profit.
Miami Dolphins vs. Tennessee Titans
Sunday, January 2, 2022- 1:00 PM EST at Nissan Stadium
Tennessee's Scoring Rut
The Titans have failed to exceed 20 points in each of their last five games. On November 20, they scored 13 against the Texans. Then, they mustered 13 against New England, 20 against Jacksonville, 13 against Pittsburgh, and 20 against San Francisco.
Derrick Henry's absence has been critical. The elite running back wore down and plowed through defenses on a regular basis. Besides sustaining drives and generating points with his physical skill set, he forced defenses to devote significant attention to him.
His absence has allowed defenses to spread out their attention with one result being that quarterback Ryan Tannehill has a greater onus to perform and has more obstacles to face from defenses.
A.J. Brown
The drop-off after Henry and Tannehill's inability to carry an offense explains the Titan offensive rut.
In the second half of its last game against San Francisco, though, Tennessee managed to rediscover its explosive potential.
Henry was not back, of course, but A.J. Brown was. Brown is a top-level wide receiver whose game-changing effort against the 49ers indicates that his ability to succeed against Miami will be decisive for the game's scoring total.
But Brown benefitted from facing a 49er secondary missing its top cornerback, Emmanuel Moseley.
Given Moseley's absence, he was often matched up against rookie Ambry Thomas. Tannehill failed several times to take advantage of the Brown vs. Thomas mismatch by failing to throw the ball high enough, but even he figured it out eventually.
With most of his work coming in the second half, Brown amassed 11 receptions for 145 yards and a touchdown.
Xavien Howard
Know for your sports betting that, unlike San Francisco, Miami has a very expensive and top-level secondary that is healthy. As part of its ongoing seven-game win streak -- during which Miami has not allowed 20 offensive points a single time --, Miami has relied on top-level cornerbacks Xavien Howard and Byron Jones.
Howard is one key defender who has stepped up his play, limiting Buffalo star wide receiver Stefon Diggs to 30 yards. He then limited Houston's top wide receiver Brandin Cooks to nine yards.
Afterward, he held Baltimore's Marquise Brown to 18 yards. The list continues. Howard is holding everybody in check no matter their caliber.
Tua
This season, Tennessee has boasted a top-ranked run defense and has been porous at times in its secondary. The Titans haven't allowed more conservative or lackluster quarterbacks to hurt them, though.
Either easier competition or regrouping during the bye week explains why the Titans have allowed fewer than 20 points in each of their past three games: they shut out Jacksonville, allowed 19 points to Pittsburgh, and then allowed 17 points to San Francisco.
Tua is easier competition. He is limited to throwing shorter passes -- hence, he ranks 31st in air yards -- as he runs into trouble when attempting longer passes. He'll help run the clock by moving his offense slowly down the field, although he'll struggle to sustain drives against an improved Titan pass defense.
Arizona Cardinals vs. Dallas Cowboys
Sunday, January 2, 2022 - 4:25 PM EST at AT&T Stadium
Recency Bias
Bettors will surely look to bet the "over" in this game because they observed the ease with which Dallas pummeled Washington with a 56-point output. But recall that Washington was playing on a short week -- its last game was Tuesday -- and thus suffered a significant physical disadvantage on defense.
It will thus be best to avoid according to excessive significance to Dallas' last game because of the unique circumstances attached to it.
Needing to Run
Cowboy quarterback Dak Prescott tends to struggle when he has to do too much. So, he relies on a strong run game. Ezekiel Elliott, though, is regularly only good for his typical three-yard run up the middle. Elliott hasn't rushed for more than 52 yards in a game since October 17.
He and change-of-pace threat Tony Pollard will find little success against an improved Cardinal run defense that is consistently limiting strong opposing running backs. Recently, Arizona held Chicago's David Montgomery in check except for one harmless 22-yard scamper.
Afterward, it limited L.A.'s Sony Michel and then the elite Jonathan Taylor to four YPC. Jordan Hicks with his downhill attacking, Budda Baker and Jalen Thompson with their ability to make up for Hicks' lack of athleticism are coalescing into a reliable force against the run, a force that will help make Dallas' offensive one-dimensional.
The Cardinal pass defense has not had the problems that the run defense used to suffer.
Know for your NFL picks that, currently, Arizona ranks fifth in limiting opposing pass yards per game.
Cardinals' Struggling Offense
Offensively, Arizona is suffering a rut: the Cardinals have failed to exceed 23 points in either of their last three games. They are having trouble executing on a consistent basis. Kyler Murray is unable to sustain drives as he misses easy throws. Opposing defensive linemen are batting down would-be touchdown passes. The list continues.
The road -- Dallas' venue, no less -- is the wrong place for Arizona's offense to rediscover its groove. As evident in its ability to limit Eagle quarterback Jalen Hurts' running, to force an ugly performance out of Patrick Mahomes, just to offer a couple of examples, Dallas is comfortable against scrambling quarterbacks.
Kyler Murray will be confined to attempting to pass to a group of wide receivers that lacks a number-one guy since DeAndre Hopkins' injury.
The Verdict
Expect Miami's elite secondary to limit Tennessee's best hope of offense while the Titans' improved defense has no problems with Miami's conservative attack. Meanwhile, expect the Cowboy offense to fall back to Earth against a much stronger Arizona test while the Cowboy defense limits its fourth straight opponent to 20 points or fewer.
For the above reasons, bet the "under" in both games for your best bets. Be sure to use our trusty parlay calculator for your parlay betting needs.
NFL Parlay: Under 41 at -108 & Under 51 at -108 with Heritage Sports (visit our Heritage Sports Review)
Payout: +271 with Heritage Sports

*The line and/or odds on picks in this article might have moved since the content was commissioned. For updated line movements, visit BMR's free betting odds product.