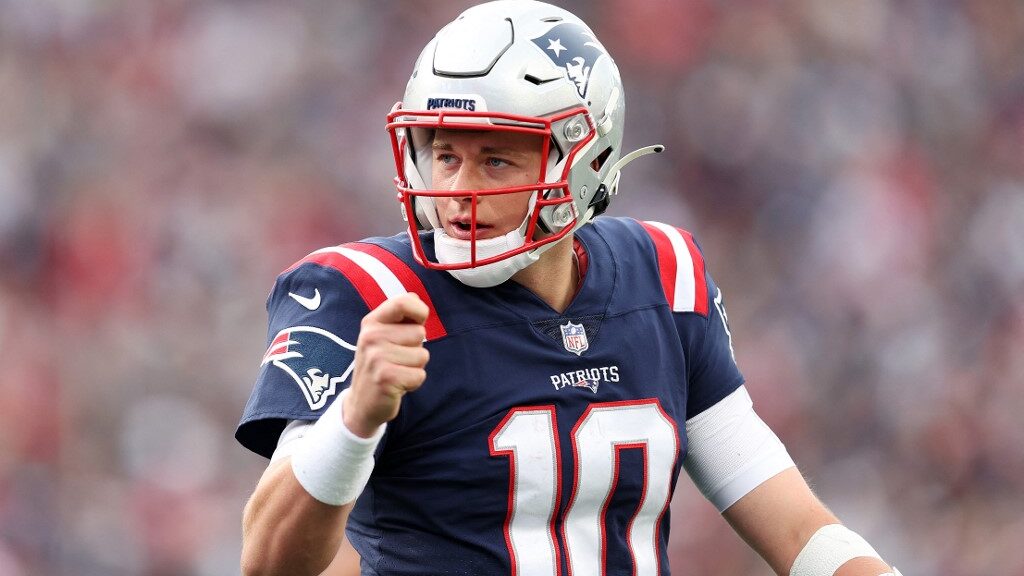 Sunday's betting card looks very attractive. Here are two bets for your parlay. Top sportsbooks have released their NFL odds for Sunday's NFL action. Two games, in particular, interest me as worth investing in Tennessee vs. New England and Pittsburgh vs. Cincinnati. For reasons that I will explain, you should play the spread for both games. Feel free to parlay both bets at online sports betting Site in order to maximize your profit.
Tennessee Titans vs. New England Patriots
Sunday, November 28, 2021- 1:00 PM EST at Gillette Stadium
Situation
Losing superstar running back Derrick Henry may be starting to catch up to Tennessee. After beating a struggling Ram squad and edging a Saint team that was missing its own star running back, the Titans lost to Houston. One might counter that Tennessee should be especially angry after suffering such an embarrassing loss.
But New England is still in a great situation with a few extra game-planning days since it played last Thursday. More importantly, the Patriots are arguably the hottest team in the league. They've won their last three games (at Carolina, vs. Cleveland, and at Atlanta) by a combined score of 94-13. Coach Belichick, moreover, is likely still seething over the 2019 postseason loss to the Vrabel-led Titans.
Titan Offense vs. Patriot Defense
The Titans still run the ball a lot even though Henry is injured. They have to run often in order to avoid exposing quarterback Ryan Tannehill. They cannot place too great a burden on him. Their continued devotion to running the football notwithstanding, they are vastly worse at it because their running back group constitutes a major downgrade relative to its quality when spearheaded by Henry.
Hence, they are averaging a paltry 79.3 rushing yards per game in their last three games. If this were a season-long statistic, then they would inch ahead of the Jets to rank 28th in the category. This lack of running game depreciates the value of the play-action pass and otherwise, inevitably, allocates more responsibility to Tannehill.
Tannehill, though, promises to struggle for several reasons. AJ Brown is constantly dinged-up -- he was in-and-out of the game against Houston and his status seems up in the air. Fellow star wide receiver Julio Jones is on Injured Reserve. Whereas the Titans lack star weapons in the passing game, the Patriots have a star in the secondary with JC Jackson.
In the past five weeks, Jackson ranks first among cornerbacks in yielding a 5.5 passer rating. Scheme-wise, the Patriots play, statistically, a lot of single-high, which means that they dare opposing quarterbacks to beat them deep. But Tannehill is not likely to beat any team deep, especially without a healthy Brown or Julio.
His passer rating on deep balls is 86.1. This weakness may help explain why his IAY (intended air yards) number is so comparatively low. He would rather throw shorter or intermediate passes, which are just the passes that the Patriot defense is inclined to take away while they dare opposing quarterbacks to beat them deep.
Patriot Offense vs. Titan Defense
Mac Jones is looking like the best rookie quarterback in the NFL and it isn't even close. He showcased his superb efficiency in his last two games, in both of which he converted over 80-percent of his pass opportunities. Jones will spread the ball around, getting many different players involved.
The Patriots are famous for getting their running backs involved in the passing game, which is something that they can do excellently against a Titan defense that recently allowed Indianapolis' Jonathan Taylor and Nyheim Hines to combine for nine receptions, New Orleans' Mark Ingram to accrue a season-high 61 receiving yards, and so forth.
New England's proclivity to run two-tight end sets will also pay off against Tennessee's defense. The Patriots own two starter-caliber tight ends. But the Titan defense has been untested against tight ends as it has avoided facing the league's statistically stronger players at the position.
The team-leading numbers of Jacksonville's Dan Arnold and others amplify promise for Jonnu Smith and Hunter Henry. Aiding all of this Patriot activity will be the injury-induced absence of important Titan pass rusher Bud Dupree.
NFL Pick: Patriots -5.5 at -112 with BetOnline (visit our BetOnline Review)
Pittsburgh Steelers vs. Cincinnati Bengals
Sunday, November 28, 2021 -1:00 PM EST at Paul Brown Stadium
The First Game
It is true that Cincinnati won the first meeting between these teams 24-10. But the score is misleading in that it misrepresents what each offense was truly able to accomplish. In terms of total yardage, Pittsburgh actually won 342-268. The Steelers accomplished very long drives that failed to result in touchdowns.
Conversely, the Bengals benefitted from short field positions multiple times and took advantage. Broadly speaking, this game took place in the middle of a three-game rut, which, given Pittsburgh's improved scoring ability, feels like ancient history.
Steelers' Rising Defense
A look at Pittsburgh's schedule creates an extremely misleading impression because the Steelers tend to play down to their opponents. If you only see the full-game score against Chicago, for example, you won't see Pittsburgh's three-quarters of defensive dominance that preceded a near-meltdown in the fourth quarter.
What that game against Justin Fields-led Chicago shows is that the Steelers play down to their opponents. So, paradoxically, it's a good thing that Cincinnati is the favored team here and is a perceived stronger team. Pittsburgh's defense may seem hard to evaluate by looking at stats because of these lackadaisical second-halves or fourth-quarters with a sizeable lead.
But one telling stat is that the Steelers rank fourth in limiting opposing first-half points.
This stat is decisive for your sports betting. When they are focused, before they have sealed the game, then they are great.
Many defensive starters missed last Sunday's scoring-fest against the Chargers, but they will crucially return. These players include pass-rushing star TJ Watt and secondary star Minkah Fitzpatrick.
Both players have combined four All-Pro selections between them, so having that star power back will create an entirely new product. Watt, by the way, did not participate in his team's limitation of Cincinnati's offensive yardage as he was injured.
Pittsburgh Offense vs. Bengal Defense
The Steeler offense will be glad to have Diontae Johnson healthy for this one as he is the team's leading healthy receiver. Ben Roethlisberger loves to get running backs, like Najee Harris, involved in the passing game.
For your best bets, expect Harris to thrive in space against a Bengal defense that, as measured by opposing receptions and yards, is one of the NFL's worst at defending pass-catching running backs.
Pass-catching running backs largely explain why the Jets amassed 34 points against the Bengals. Harris will build upon his already strong pass-catching numbers to be a major receiving threat.
The Verdict
New England's hot defense will stifle Tennessee's already unthreatening offense while Mac Jones continues his efficient onslaught. Pittsburgh will achieve revenge by building off its offensive showing last Sunday with a significantly stronger performance from Najee Harris.
On the other side, the Bengal offense will again remain grounded as returning stars rehabilitate what had become a thriving Steeler defense. For the above reasons, invest in New England and Pittsburgh with your NFL picks. Feel free to use our parlay calculator for your parlay betting needs.
NFL Pick: Steelers +3.5 at -108 with BetOnline
Parlay
*The line and/or odds on picks in this article might have moved since the content was commissioned. For updated line movements, visit BMR's free betting odds product.