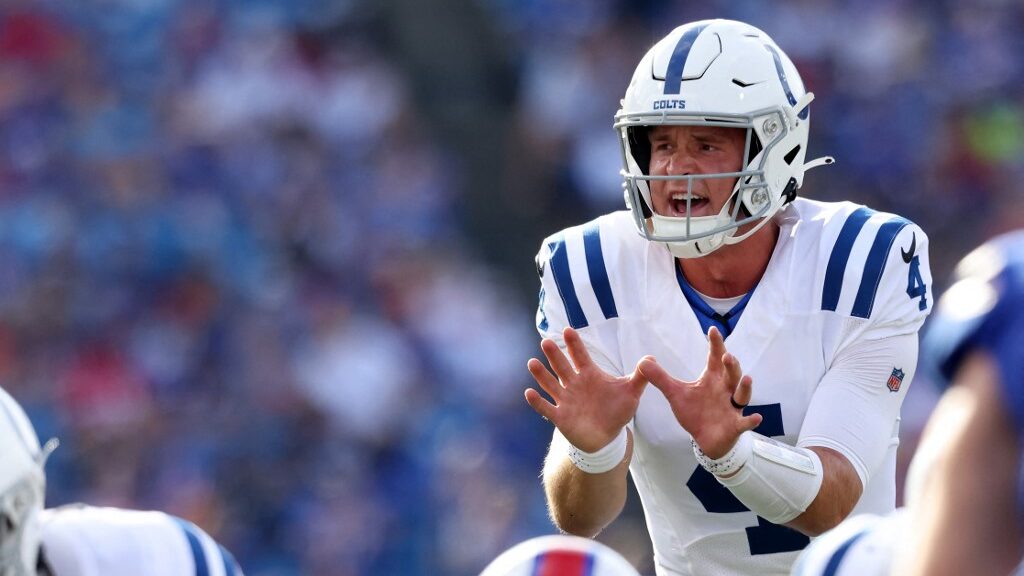 Top sportsbooks have released their NFL odds for this week's NFL preseason action. Two games, in particular, interest me as worth investing in: Saints vs. Packers and Lions vs. Colts.
For reasons that I will explain, you should play the total for the first game and the spread for the second.
Now that the lines have been released by the best sportsbooks, you can shop for the best number that will give you the highest chance of cashing in your wagers.
New Orleans Saints vs. Green Bay Packers
Friday, August 19, 2022 – 08:00 PM EDT at Lambeau Field
Green Bay Packers: Preseason Analysis
Will Jordan Love Play Against the Saints?
In this preseason, young and unproven Packers' quarterback Jordan Love is getting a lot of playing time. While he's only started one NFL game, he appeared in a few more.
He hasn't shown anything that could entice other teams to trade for him, so he is sitting in Green Bay, continually a backup to Aaron Rodgers.
In short, Love hasn't lived up to the expectation of being a first-round pick.
How Is Jordan Love Playing During Preseason?
Love became the subject of raving reports that praise him for his growth and progress. These buzz words, though, indicated negligible basis in reality when it came time for preseason action.
Marred by 3 interceptions in his preseason game against San Francisco, his career preseason passer rating became worse.
Among other things, he suffers problems with accuracy and decision-making, which are obviously important things to a quarterback.
New Orleans Saints: Preseason Analysis
Saints' Pass Defense
If Love hoped to catch a break by facing a less able secondary this week, then his hopes are baseless.
Before last season, cornerback was a weakness for New Orleans. The Saints had Marshon Lattimore and not much else, but they addressed this issue, becoming one of the best pass defenses and especially flourishing in pass defense in the latter half of the regular season.
For example, seven of their final nine regular season opponents failed to reach 200 passing yards.
While of course, more backups will play during preseason action, the Saints have excellent depth in the secondary because of the high number of additions that they blessed this position group with. They even added another good cornerback via the draft; they selected Alontae Taylor in the second round.
New Orleans's Own Quarterback Issues
In the preseason, the Saints want to develop struggling passer Ian Book. Book is most well-known for a Monday Night performance against Miami in which he was abysmal, mustering 135 passing yards while throwing 2 interceptions.
This stat line was similar to the one he produced in his team's first preseason game this year, which was against Houston. The 13 points that New Orleans scored in that game appear rather generous given Book's obvious problems with finding his receivers and even with releasing the ball punctually.
There will be minimal offense in this game because both quarterbacks lack the firepower or consistency to reliably drive their respective offenses down the field, and they lack a meaningful supporting cast to obscure their deficiencies.
Saints vs. Packers: Odds Breakdown
More scoring happened in last week's preseason games than people expected. Therefore, we are seeing a rise in the number of bettors investing in the "Over" this week.
The posted total for this game provides one such example. Right now, sportsbooks have this game at 39 or 39.5 points after opening it at a lower number.
For our NFL picks, we will gladly take these extra points when we play the "Under."
NFL Pick: Under 42.5 (-110) at Bovada (visit our Bovada Review)

---
Detroit Lions vs. Indianapolis Colts
Saturday, August 20, 2022 - 01:00 PM EDT at Lucas Oil Stadium
Detroit Lions: Preseason Analysis
Surprisingly Favored
I find it unbelievable and unfathomable that Detroit is favored for this game.
It is already known that the Lions are regular losers in the regular season., but this is at least equally true of them in the preseason.
They have not won a preseason game since 2018. Despite being reliable preseason losers, sportsbooks have them lined as 1.5- or two-point favorites.
Do the Lions Have the More Talented Squad?
Could it be that sufficient players will be spending a lot of time sitting out for Indianapolis that Detroit will field the more talented squad for at least the majority of this game? There isn't much to like, talent-wise, outside of D'Andre Swift and TJ Hockenson.
I imagine that Detroit will be especially careful with Swift, who has proven to be vulnerable to the injury bug. There is no way that the Lions can afford to expose him to too much risk in preseason action.
Plus, the Colts are wonderfully deep at linebacker, with undrafted free agents like Sterling Weatherford impressing doubters with his good feet and balance at the position.
Indianapolis Colts: Preseason Analysis
Colts' Quarterbacks
One key respect in which Indianapolis far exceeds Detroit is in the depth and quality of its quarterback group. The Colts boast multiple accomplished veteran quarterbacks and an intriguingly valuable youngster.
Former Super Bowl participants, Matt Ryan and Nick Foles are still capable veterans, and Sam Ehlinger is the exciting youngster who completed 10 of 11 passes for 2 touchdowns in his first preseason action this year.
Of course, Ehlinger has the advantage of being a Colt longer and having greater knowledge of his offense and teammates.
Lions' Pass Defense
Given their skill set and that of Colts' wide receivers, they will especially challenge Lions' cornerbacks on shorter passes, quick-hitters.
Detroit's secondary still has a tremendous amount of growth to accomplish after ranking 23rd against the pass last year.
Indianapolis' Meaningless Weakness
Last week, Buffalo's backup defensive linemen exploited Indianapolis' lack of depth up front.
But this weakness will be meaningless for Indianapolis because of the utter lack of quality in Detroit's defensive line, which is why they selected a defensive lineman with their first draft pick.
The Lions ranked among the worst teams against the run. They lack sufficient depth to challenge Colt backups in the way that Buffalo crucially was able to.
NFL Pick: Colts +2 (-110) at Heritage Sports (visit our Heritage Sports Review)

*The line and/or odds on picks in this article might have moved since the content was commissioned. For updated line movements, visit BMR's free betting odds product.