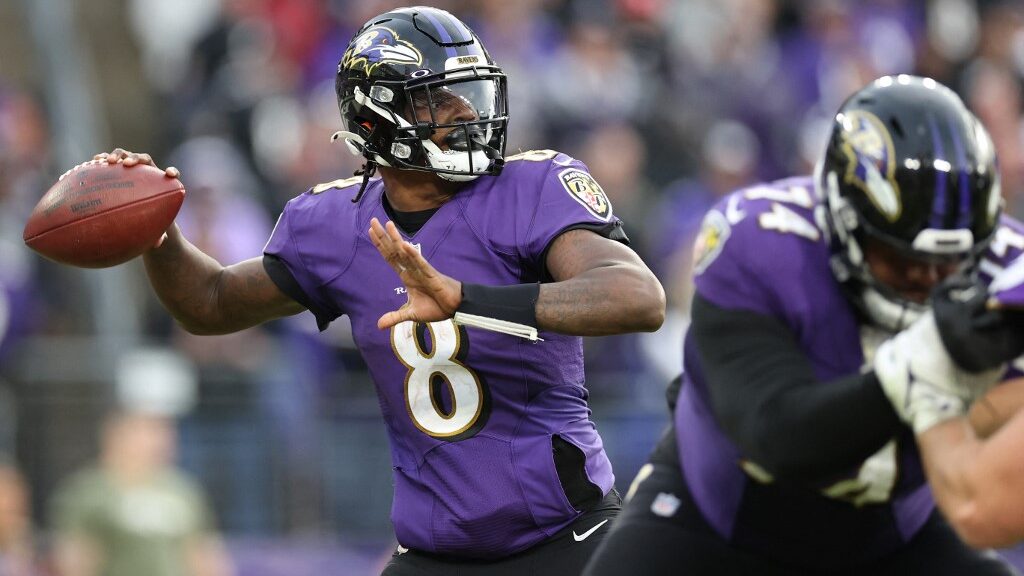 After stuffing ourselves last week with all the sporting events we could get our hands on, this weekend we'll switch to a more football-based diet since it's Conference Championship Weekend and these games will help determine the college football playoff seeds.
Meanwhile in the NFL, when we look at the standings and realize that teams like the 5-5-1 Steelers or the 5-6 Vikings are still in the Wild-Card race, then we know there's still a lot to play for.
Don't worry, I'll sprinkle some other ingredients here and there, like the 131st edition of Germany's biggest soccer match or a good old Western showdown in the NBA to keep things spicy. Let's begin!
Thursday, December 2nd
NFL
No one denies that Sean Payton is a great coach and yes New Orleans had a promising start to the season. Meanwhile, the jury is still out in Mike McCarthy's football IQ case, especially after another meltdown (to say the least) last week. But when it comes down to this matchup, is there anything you can really, truly, like about the Saints?
The Cowboys visit New Orleans for Thursday Night Football but don't expect there to be any traveler's fatigue just as you shouldn't expect much from the change at QB with Taysom Hill stepping in for Trevor Simian. Yes, he's a better QB but who's he going to throw to?
Alvin Kamara won't be back for the hosts (ruled out, knee injury) but Cee Dee Lamb (concussion) will be for Dallas. At the end of the day, Dallas will have the better offense and, possibly, the better defense as the Saints' secondary isn't what it used to be. But why take my word for it? Check out the betting preview from our NFL expert, Scott Kacsmar.
College Basketball
As of this writing, I have no idea what game will the great Jason Radowitz feature as his pick of the day. What I do know is that he's 12-4 in the two weeks he's been doing his new YouTube show for Bookmakers Review.
Best part? I'm sure more than half of those have been underdogs that have gone on to win outright like Bradey (+4.5) beating Northern Iowa by a bucket this Wednesday. Still, don't get greedy and follow as he says! I'll post the video as soon as it's out of the oven.
NBA
We got some great matchups but with the whole Kemba Walker out of the starting rotation for the Knicks and the Bulls having the 6th best defensive rating so far, I kinda like the under 214 here. Why is the Walker factor such a big deal?
When he's on the bench, the Knicks allow roughly 99 points per 100 possessions but when he's on the floor those digits go up to a little over 116 points. Let's see what BMR's own Spread Astaire thinks, so as soon as his betting preview is ready, you'll find the link here! Word to the wise, last time we both agreed we hit the Knicks +5.5 against the Nets earlier in the week!
Friday, December 3rd
College Football
This is definitely not what we've been waiting for, but it's a step in the right direction. For college football playoff purposes, the games that matter will take place on Saturday. For betting and sports addiction, the action begins Friday.
Out of the four games for this evening's slate, only two are truly digestible. First, the Western Kentucky Hilltoppers and the UTSA will meet for the second time this season to settle the Conference USA Championship.
On Oct 9th, these two were just a field goal shy of reaching triple digits with the final score, as the Roadrunners beat WKU, 52-46. Opposite to what you might be thinking, our expert Allan James is not interested in the total, so find out his pick here.
Shortly after, the Oregon Ducks and the Utah Utes will kickoff to play for the Pac-12 bragging rights, although for the former there is somewhat of a revenge game after the Utes humiliated the Ducks just a couple of weeks ago. Unlike the first game of the evening take the best team. Keep it simple…
NBA
It would be irresponsible on my behalf not to highlight two great games for Friday. They're so good, I'm sure my colleagues will feature them in their daily NBA picks show that you'll be able to watch below.
They both tip-off at 10:00 PM EST over in the West Coast so get ready to flip channels back and forth. The Clippers and the Lakers face off and while it is true I faded the purple and gold to start the season, you gotta adapt and now I think they might have some value in this spot, but let's see what Scott has to say.
Meanwhile, the two best teams in the NBA so far will battle in San Francisco as Chris Paul and the Suns pay a visit to Stephen Curry and the Warriors. What more can you ask for this early in the season?
Bellator
They say that great minds think alike and that's probably the case here as Dave Manyun and Matt Ryan seem to agree in their picks for the Sergio Pettis and Kyoji Horiguchi Bantamweight Championship bout. And to paraphrase Matt, while it's true that this is Pettis' best version, Horiguchi is a bad, bad man. How bad you ask? "He's knocked out 15 humans in 26 fights…"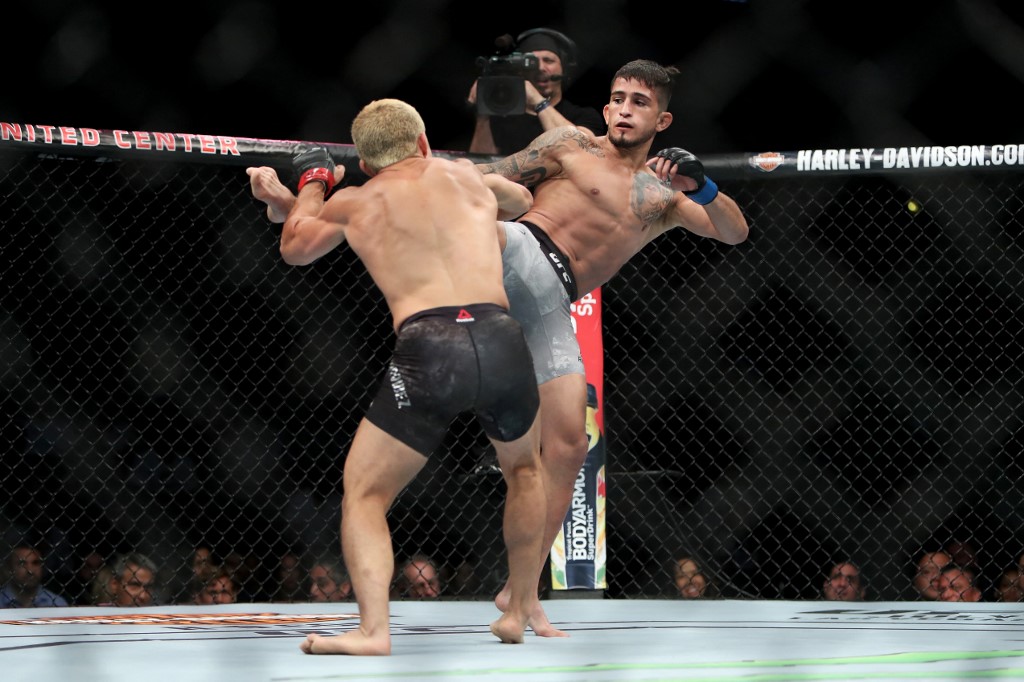 Saturday, December 4th
College football
This is it! The last stop before the whole "who should be in and who should be out" college playoff chitchat is here. And with Michigan jumping to the #2 ranking on Monday, after winning The Game, things just got even better.
If they beat Iowa, they get in. But so is, or should be, the case for the Cincinnati Bearcats, if they manage to deliver a convincing victory over Houston. Given that they are a top 10 squad on both sides of the ball, they should be playoff-bound, and what do you know? They might even cover the double-digit spread!
And while Notre Dame sits on the sidelines, Oklahoma State will be playing a top 15 team in Baylor and with a victory here, the Cowboys have a stronger case.
Now, do you realize we managed to go off a whole paragraph without talking about Georgia and Alabama in the SEC championship? The Bulldogs are basically the only team that's guaranteed a spot in the final four and with what could be a generational defense, a defeat to Alabama by a big margin is, well, a very unlikely scenario here.
As for the Roll Tide, they do have a chance…as long as their offensive line doesn't give up another seven sacks as they did against Auburn last week.
Best part of all this, all you have to do is click on each of the links to access the betting previews from our experts!
Soccer
The domestic leagues will be in full swing but the Bundesliga deserves a special mention as it's the 131st edition of Der Klassiker, and the stakes couldn't be higher as Borussia Dortmund is only one point behind first-place Bayern Munich. All of a sudden I'm craving a beer!
Sunday, December 5th
Who would have thought that an extra game could alter the NFL playoff hunt as much? But here we are, it's December and more than half the teams in the league have something to play for, mathematically speaking.
During the morning slate, I'll be focused on, what I think, is the best game of the day as two high-powered offenses will clash when the Chargers visit Cincinnati. Both teams have been very fun to watch, especially if you don't have both Joe Burrow and Justin Herbert in your fantasy football team.
Why? Inconsistency! The Chargers started off red-hot but have cooled down in the last couple of weeks to the extent that they were humiliated by the Broncos, last Sunday. Meanwhile, the Bengals have been a little bit more of a rollercoaster ride but with Joe Mixon leading the way, this team is looking ferocious. I gotta say I agree with our NFL expert, Kelsey Kramer, on this one.
Both teams are still in the hunt for a spot in the postseason so this game could and should have big implications down the road as the AFC playoff seeds are determined.
Over in the NFC we have a similar situation, and I emphasize the word similar, as this game involves the Detroit Lions. Having said that, it could be historic as the Lions are not only looking for their first W of the season but also revenge for the last-second game-winning field goal that Greg Joseph connect against them earlier this season.
The Vikings are still alive for the playoffs but a defeat against Detroit could be deadly for their hopes.
In the afternoon, we continue with our divisional matchups extravaganza as we move onto the Ravens vs. Steelers for a good ol' AFC North showdown. And yes, as bad as Ben Roethlisberger has been, Pittsburgh has also a glimmer of hope for a January game. And just a week ago we were talking about their first losing season in the last 20 years. Boy, can things change quickly in the NFL!
That's why I'll be trying to catch a little bit of the 49ers vs. Seahawks game with the corner of my eye. San Fran has been playing really well lately but I want to see how they fare without Deebo "Swiss Army Knife" Samuel, who'll be out 1-2 weeks with a groin injury. And you know those are tricky, no pun intended.
You thought we were done with the craziness? You're wrong!
Did you know that the Denver Broncos have a chance to steal first place in the AFC West and that could have tiebreaking implications as well! Just picture that! Denver with an advantage over Patrick Mahomes and the Chiefs…and Drew Lock is still on their roster!
Now, don't panic just yet. If the Broncos are in this spot is only because every team in the AFC West is above .500 right now, but both the Raiders and Chargers seem to be trending in the wrong direction, despite Vegas humiliating the Cowboys with a 34-year-old DeSean Jackson during Thanksgiving at Jerry Land!
Come to think about it, that sums up how nuts the NFL is, and how much fun Sunday should be.
If you managed to scroll all the way down here, you truly are a soldier…or a sports junkie like myself so I hope this helps you navigate an action-packed weekend.