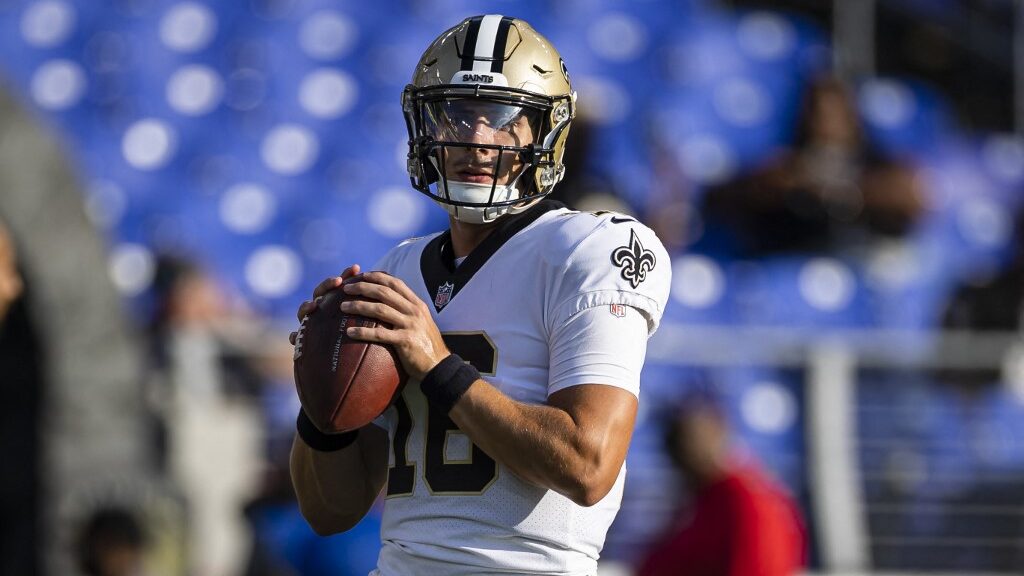 With so many players in health and safety protocols, the lines for Week 16 in the NFL continue to change. It's been a ridiculously hard season to cap with all of the testing going on.
For the most part, you're better off waiting until the last second to bet any game in the NFL. Here are some of the top movers in the NFL odds for Week 16.
Eagles -10 (-110) vs. Giants
Sunday, December 26, 2021 – 1:00 PM EST
Opened: -1.5 (-110)
Currently: -10 (-110)
Top sportsbooks will open up rivalry games a little earlier than other games. When this game hit the market, the Eagles were sitting at -1.5. Now, this week, the Eagles are currently -10 and have been bet all the way from -1.5.
The Giants won't have Daniel Jones for the rest of the season and will have to rely on either Mike Glennon or Jake Fromm. I'm excited for the Giants to give Fromm a shot and believe he is capable of winning this game. Other bettors don't agree with me and continue to bet on the Eagles at -10, at home.
That's all fair and it makes sense with the Eagles still fighting for a chance at an NFC playoff spot.
Patriots -2 (-110) vs. Bills
Sunday, December 26, 2021-1:00 PM EST
Opened: +3.5 (-110)
Currently: -2 (-110)
The Patriots already beat the Bills on the road and will now play a home game against Buffalo in a major game that could help decide the AFC East. The Patriots looked flat in their last game against the Colts, but still, New England came storming back late in that game and almost won.
Meanwhile, the Bills have been hot and cold this year but you won't need to wake the team up for this game. I agree with the Patriots being favorites, at home, after already defeating the Bills, on the road earlier this season.
Even if the weather is weird in that game, the Patriots showed they're capable of controlling the line of scrimmage.
Dolphins -1.5 (-110) at Saints
Monday, December 27, 2021 – 08:15 PM EST
Opened: +3.5 (-110)
Currently: -1.5 (-110)
News just came out that there's a good chance Ian Book will get the start for the Saints with Taysom Hill and Trevor Siemian potentially out after testing positive for COVID. I love seeing these great college quarterbacks getting a chance to perform on the big stage.
Sometimes all a player needs is one shot. Kind of like Jake Fromm for the Giants. I wouldn't want to bet against Book or Fromm, because you just never know. These guys never really experienced losing before at any level and did some great things at their universities. Therefore, while I understand the line movement here with Book potentially starting, I wouldn't go bet against the Saints.
The Saints defense has allowed just nine points in the last two games and will be able to run some similar stuff with Book in comparison to Hill. It's probably not the best practice to go bet against new quarterbacks. There's just no data that tells you it's a good bet.