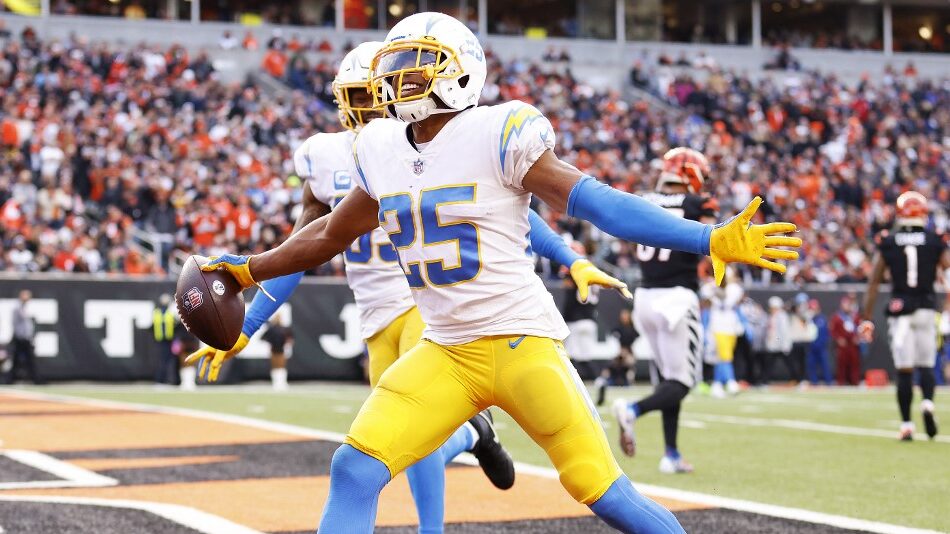 We've got another month of the NFL season to go. Tension is rising as teams look to make a playoff push while others look to wave the white flag for a top spot in the NFL Draft.
In reality, nobody is giving up, but some teams are just unable to perform with the number of injuries that they've been hit with.
Here are some of the largest line movers in Week 14 at the NFL odds.
MORE PICKS: Check Out The Donnie and Kyle Show: NFL Best Bets Week 14
New Orleans Saints -5.5 (-110)
Opened -3 (-110)
Currently -5.5 (-110)
Nobody believes in the Jets anymore. Despite the Saints losing five straight games, bettors have been all over them in this game. Alvin Kamara could potentially return to the team this week and Taysom Hill, at quarterback, showed some promise against the Cowboys last week when he ran the football.
Hill has a finger injury on his throwing hand, but overall, he says he's fine and the Saints will give him the start in this game. Hill is just that spark for an offense. He makes plays with his feet and can also do things with his arm.
I agree with this line movement at the best sportsbooks and believe the Saints win by multiple possessions as long as that Jets defense continues to perform the way they have.
New Orleans Saints vs. New York Jets Total: 42.5 (-110)
Opened 46.5 (-110)
Currently 42.5 (-110)
Let's stay in the same game. Not only have the Saints gone up by nearly three points against the spread, but the total in the same game has dropped by four points. Bettors trust the Saints to win but many don't believe this game comes close to going over.
The Jets offense is averaging under 3 touchdowns per game and is struggling to find much success under Zach Wilson. The team has had some success here and there but it hasn't been consistent with plenty of mistakes from the rookie quarterback.
I'd be afraid to bet the under knowing Wilson could make an error or two. An interception touchdown could be in play. A whole lot of other things could be in play too.
For the NFL picks, I agree with the Saints moving to -5.5 but the under I'd be careful with now.
Los Angeles Chargers -9.5 (-110)
Opened -6 (-110)
Currently -9.5 (-110)
The Giants opened up as a 6-point underdog, on the road, in Los Angeles. But now with Jake Fromm, the former Georgia Bulldog, starting, people are all over the Chargers in this one.
Fromm has played in big games and big moments before. He was an elite quarterback for Georgia, however, he didn't have that "it" factor. He was seen as more of a game manager and while he made some incredible plays and helped the Bulldogs to some pretty amazing seasons, Fromm wasn't anything special once he joined the NFL.
It's not clear whether or not Mike Glennon will clear concussion protocol, and that's one of the reasons for the line movement. But at this point, the Giants would be silly not to give Fromm a chance over Glennon anyway. We all know what Glennon is capable of. Which is not much. We don't know everything about Fromm just yet.
Therefore, if Fromm is under center, I wouldn't bet on this game. We don't know enough!