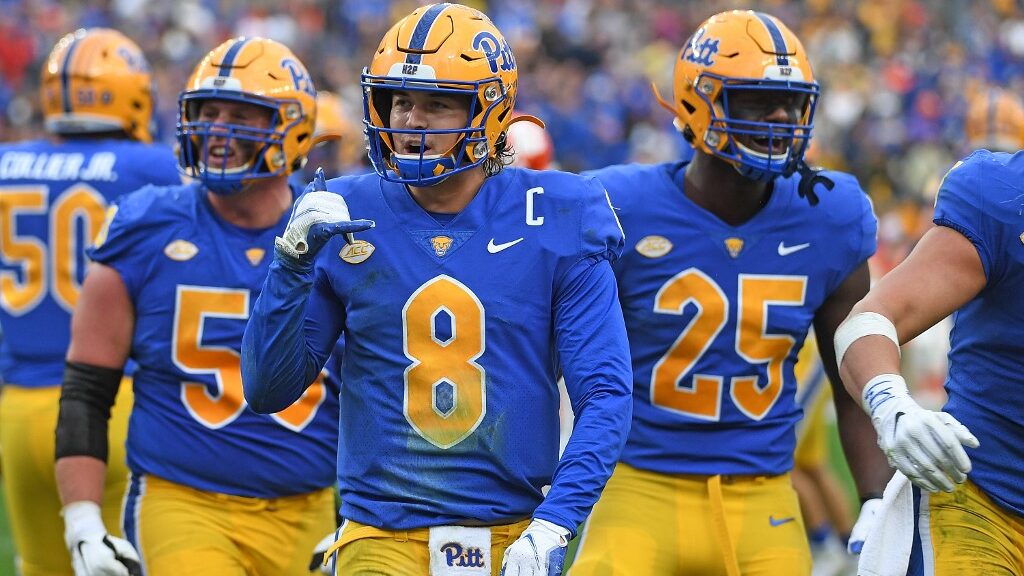 Late October and early November is when we finally get some big-time matchups in conference play. The Big Ten has some enticing games along with the SEC and Big 12 this week. Meanwhile, the ACC and Pac-12 are wide open and have some exciting games that will help balance out the leagues.
With all the craze comes line movement. As we get down to this time of the year, there's more analytics and stats but there's also weird weather and big injuries to filter through. Here are a few big line movements for your college football picks for this week.
Maryland Terrapins -5.5 (-110)
Opened -2.5 (-110)
Currently -5.5 (-110)
Indiana is averaging just 20.1 points per game while allowing 30.7 points per game. They look terrible and now they're on the road against a Maryland team that is at least more capable of scoring points.
The Hoosiers have lost their last three games scoring 15 or fewer points in each of those three games against high-level competition between Penn State, Michigan State, and Ohio State. Maryland isn't exactly one of those three teams as they've lost their last three games while giving up more than 100 points combined in those three games.
The people betting this game just don't believe Indiana can score points at all, behind a backup quarterback and an offense that has struggled to throw the ball down the field.
Rutgers Scarlet Knights -1.5 (-110)
Opened +1 (-110)
Currently -1.5 (-110)
When the week started, Rutgers was an underdog against the Illinois Illini. With Illinois at home, coming off a big nine-overtime victory over Penn State, that certainly made sense. However, bettors are backing the Scarlet Knights coming off a bye week.
Rutgers has played on the road for over a month now and likely needed that bye week to recover from all the road play.
Illinois, on the other hand, had an emotionally draining game against Penn State and while they won, the offense didn't really prove anything.
It would've been cool to watch Art Sitkowski get the start against his former team but after his injury, it looks like Brandon Peters will be quarterbacking the Illini instead. That's another reason why Rutgers' NCAAF odds have more backers.
Pittsburgh Panthers -9.5 (-110)
Opened -11.5(-110)
Currently -9.5 (-110)
Pittsburgh certainly looks like the real deal in the ACC. There's plenty of teams that play in all honesty. It's a wide-open league with tons of offensive talent and Pittsburgh is one of those teams that can win the ACC this year.
However, people still believe Miami is capable of playing games tight and are betting Miami to -9.5. Now you can take Pittsburgh -9.5 and win with a 10-point win.
Miami's coming off a solid win last week and while Pittsburgh struggled a bit early to get going against Clemson, eventually, the Panthers settled in and found their offense.
I think Miami is much better than what they get credit for, but Pittsburgh is currently on a whole other level and undefeated in ACC play this year.
This is one of those spots where if you could get Miami +10.5, it's a great bet and if you could get Pittsburgh -9.5, it's a great bet. Both of those bets make sense around that 10 number. The best sportsbooks are sharp right now!