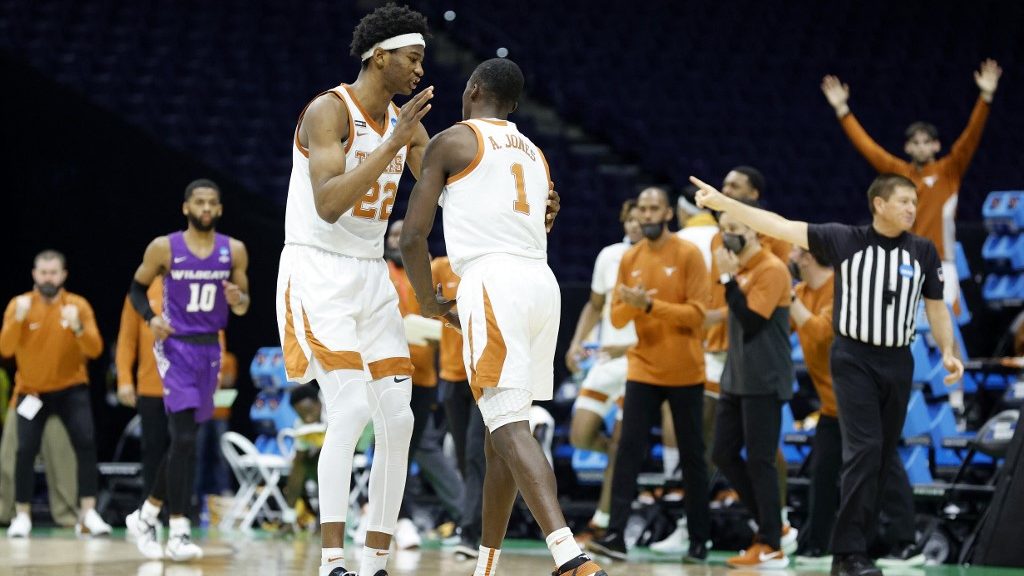 It looks as though Texas and Oklahoma are looking to drop the Big 12 in favor of the SEC. That announcement could happen as soon as today, July 26. Or it could happen within a couple weeks. However, it looks as though Texas and Oklahoma coming to the SEC is a real possibility at this point.
As of now, SEC commissioner Greg Sankey along with officials for Texas and Oklahoma have all refused to comment on this situation. But take that how you will. They're not denying anything either.
If Texas and Oklahoma came to the SEC, the conference would be a 16-team superconference and easily the best conference in college, if they aren't already.
Texas and Oklahoma decided to not renew their grant of rights agreement with the Big 12 and with expiration set for the 2024-2025 season, then both universities would be able to exit the Big 12 and play in the SEC.
Both teams could be playing in the Big 12 up to 2024 but could also settle things to play against SEC teams in the conference in 2021. Things can get interesting.
Earlier last week, the Big 12 Conference officials met with Texas and Oklahoma presidents on Sunday. Commissioner Bob Bowlsby released the following statement to recap what went down.
"The meeting was cordial, and the Executive Committee expressed a willingness to discuss proposals that would strengthen the Conference and would be mutually beneficial to OU and UT, as well as other member institutions of the Conference," Bowlsby said. "I expect that we will continue our conversations in the days ahead and we look forward to discussing thoughts, ideas and concepts that may be of shared interest and impact."
As of now, the Big 12 is trying to keep everything together. They're fighting for two of the most powerful teams in the conference to stick it out in the Big 12. They're willing to do whatever it takes to keep the conference together. The reality is, once Texas and Oklahoma leave, it'll set up plenty of chaos in the sports conference landscape.
But it seems like any last-ditch efforts with potential structures that would benefit Texas and Oklahoma in the Big 12 have not worked. The Big 12 even offered extra revenue if they decided to stay in the conference.
Other schools like Texas A&M aren't as fond of the decision and issued a statement regarding Texas and Oklahoma potentially coming to the SEC.
Texas A&M president Katherine Banks released a statement on the possibility of the SEC expanding.
"The last few days have been challenging in many ways, and I recognize that change in college athletics is often unsettling for those who love their institutions," Banks said. "Rest assured, the chancellor, our athletic director, and I, and everyone involved in this matter are focused solely on what is best for Texas A&M University. Since 2011, we have been a proud member of the best intercollegiate athletic sports conference in history and we look forward to continued success in our SEC partnership for many years to come."
Additionally, Texas A&M athletic director Ross Bjork issued the following statement to CBS Sports' Dennis Dodd.
"The culture of any conference, but especially for A&M, that's the priority in this whole conversation," Bjork said. "I've been in the league 10 years. When I first sat down and met Mike Slive, it was about culture and collaboration, excellence on and off the field. That's what makes us the best conference. We've got to protect that.
"Look at A&M, We're stronger than ever. … Look at the landscape of college athletics. Who wouldn't want to join the SEC? Here in Texas, we've been able to pave the way. … Whoever joins, whenever they join, we're ready. We embrace it at the highest level. That's how we look at this.
"There is emotion, we get it. We're in a great state; we're in the best conference."
Other conferences will get the leftovers once Texas and Oklahoma depart. It's going to be absolute chaos but if Texas and Oklahoma want to be recognized as great universities, of course, there's only one conference that would give them that recognition.
It's the SEC.