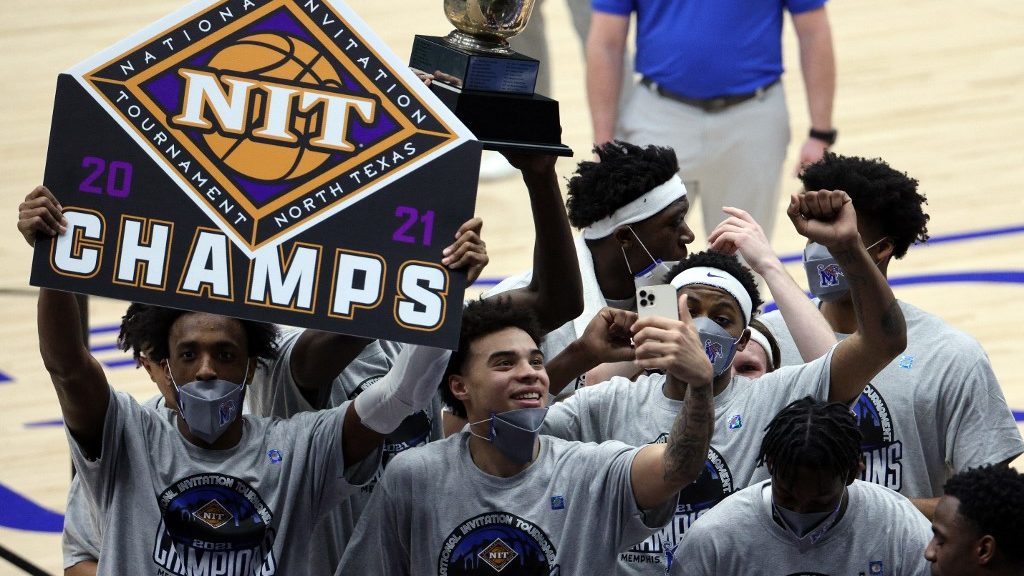 The college basketball season is approaching, and all our questions will soon be answered. Until then, the BMR's best sportsbooks and we have to assume how an entire season will go based on the small amount of information we currently have. We look at last year's success, the recruiting classes, and coaching changes, and try to determine who will win a national championship next year.
One team on the rise is Memphis. The Tigers won the NIT last season, but they are hoping for more in 2021-22. When you look at who they return from last year's squad, you would assume they would at least tread water. However, they are bringing in an elite recruiting class and some stud transfers.
Memphis has one of the best rosters in college basketball, and they are now among the favorites to win the title. NCAAB odds have them at +1800 to win the national championship.
Is this fair? How does this compare to Michigan and Duke? Who should be favored out of these teams? Let's break that down.
Pros and Cons of Memphis
Memphis ended last year with momentum. They didn't make the NCAA Tournament, but they still had plenty of wins to end the year. This momentum should help them this season.
The Tigers also have two recruits coming in who can take over the game. Once they reach the NCAA Tournament, that will matter. Few teams will have an answer to both Emoni Bates and Jalen Duren. They chose to reclassify, and they should be one of the best duos in college basketball.
However, there are some cons. Penny Hardaway is a great recruiter, but he also needs to prove that he can coach a winning program. There is a big gap between winning the NIT and winning a national title.
Also, it's scary to rely on true freshmen as much as Memphis will this year.
Pros and Cons of Duke
Duke has one of the best college basketball coaches in the history of the sport. Coach K raises the floor of the Blue Devils, which goes a long way when you are looking at a team's overall success. However, what about their ceiling?
Duke struggled last year, but they have plenty of transfers and recruits coming in. This influx of talent is why Duke is even considered in the top ranks. Still, they need to put it all together in the season. The Blue Devils have flopped in the past with talented rosters.
With Coach K retiring, the narratives are there. However, Duke is overrated at this point in the offseason. Previous success does not mean they will win this year, and they should not be considered one of the best teams in college basketball until they prove it against quality opponents.
Pros and Cons of Michigan
Michigan has one of the best new coaches in college basketball. Juwan Howard proved last year that he deserves to be in charge of the Wolverines. With returning players from that squad, the Wolverines truly deserve to be one of the highest-ranked teams at the start of the season.
Also, Michigan has one of the best-recruiting classes in college basketball. They have that necessary balance of talent joining the team and veterans returning. This balance is what most championship teams have, so they should be solid.
The questions with Michigan revolve around the conference. They will be tested all season, so they will need to stay healthy and energized once March rolls around.
That's enough about each team individually. How do they stack up against each other at this point in time?
Is Memphis the Best Team?
Memphis has the highest ceiling out of all of these teams. If you make NCAAB picks based on the ceiling, you should go for them. However, they have more question marks on paper. Will their recruits live up to the hype? How will these new players work together?
On paper, Michigan is currently a better team. They have more proven talent, and that will go a long way in the NCAA Tournament. They should be favorites to win it all behind Gonzaga and perhaps UCLA.
Duke has the worst roster returning and the worst recruiting class. If I had to rank the NCAAB odds, I would go Michigan, Memphis, and Duke. That means that Memphis has good value at this point in the offseason.