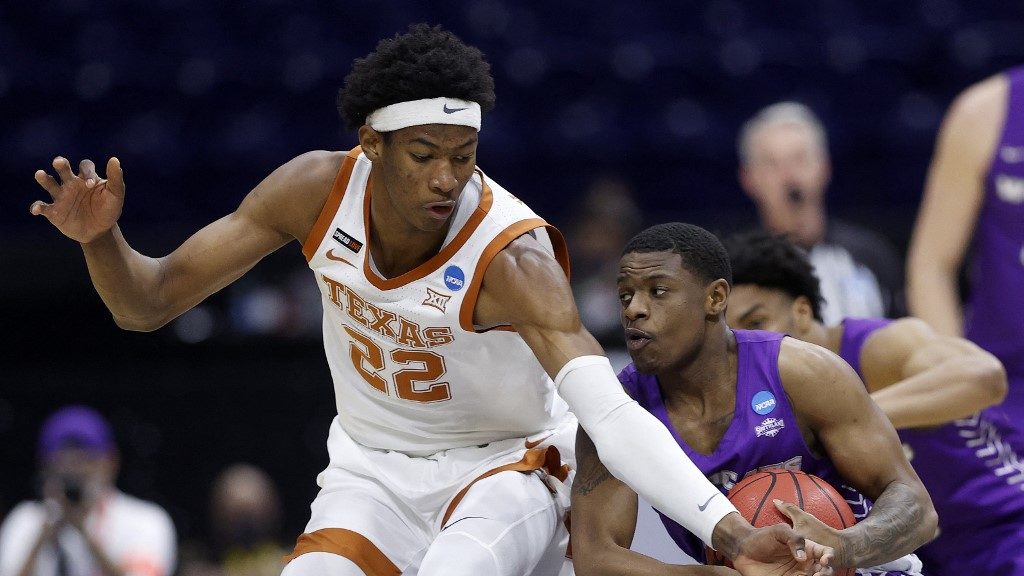 The NBA Draft is scheduled for Thursday, July 29. I reviewed the Top 10 picks on Friday. You can click here to review the Top 10. The final 10 picks will be released on Friday. Stay tuned and enjoy!
11. Charlotte Hornets – Kai Jones
The Hornets need legitimate size. How many times do they draft guards and get a bust out of it? I like Jones to leave the board before Brown. He's a year older and has the length to be dominant on both ends of the floor.
12. San Antonio Spurs – Keon Johnson
The Spurs have a bright future after watching Keldon Johnson dominate in the Olympics. Why not pair Johnson with Keon Johnson, the guard from Tennessee. Johnson is a terrific finisher around the rim and has insane athletic ability. He's not the best shooter but he can develop that.Take that in mind the next time you check your NCAAB picks.
13. Indiana Pacers – Franz Wagner
The Pacers have a lot of needs at this point but there are just so many more guards that are superior to forwards and centers in this year's draft. They're going to want a small forward and Franz Wagner could be a perfect fit for this team. He's got the ability to defend multiple positions and limit turnovers with his vision. He won't be the leading scorer for this team but he'll help them win.
14. Golden State Warriors – Moses Moody
When Moses Moody drops to 14, the Warriors will love to select him. He shot 35.8 percent from downtown as a freshman for Arkansas and fits the Warriors offense like no tomorrow. He's a three and D type player that would be the perfect role player when Klay Thompson needs a break.
15. Washington Wizards – Brandon Boston Jr.
The Wizards have to prepare for Bradley Beal's departure. He'll be a Free Agent after the 2022 season so they'll need some talent to add at the shooting guard position. With Brandon Boston Jr., they're getting a full year to develop his game a bit. He's a five-star prospect that never looked good in college. The upside is extreme.
16. Oklahoma City Thunder – Josh Giddy
The Thunder need a point guard that can run the show. They need one that has the vision like Chris Paul did when he was on the Thunder. Giddy would be that guy. He's likely the best passer in the game and would help the offense tremendously with hiss basketball IQ.
17. Memphis Grizzlies – Miles McBride
McBride isn't a household name but if you saw any of the NBA Combine, you'd see the potential. He's a terrific defender and shot 41.4 percent from long range with West Virginia last season. He just fits Memphis.
18. Oklahoma City Thunder – Jaden Springer
If the Thunder go guard at 16, they might try and go forward with the next pick. Or they'll go with the best talent on the board and forget about specific needs. This is a team that can stockpile draft picks for a while and getting the best talent likely won't be an issue for this team. They're going to need a difference maker and that could be a combo guard like Jaden Springer, who seems to be rising on draft boards as of late.
19. New York Knicks – Nah'Shon Hyland
The Knicks struggled at times offensively, allowing Julius Randle to just take over games. What if they added Nah'Shon Hyland, a guy who can also score at will. He would be a terrific offense off the bench along with the second unit. He's got great size and length and shot 37.1 percent from long range last season while nearing averaging 20 a game.
20. Atlanta Hawks – Joshua Primo
Primo only averaged 8.1 points per game last season in his freshman year at Alabama but he can shoot lights out and has so much potential. He's a young stud and could be another big time player that the Hawks can build around. They can also go with the veteran route if they think they're close to competing for a title but Primo would be the guy for them for years to come if developed.