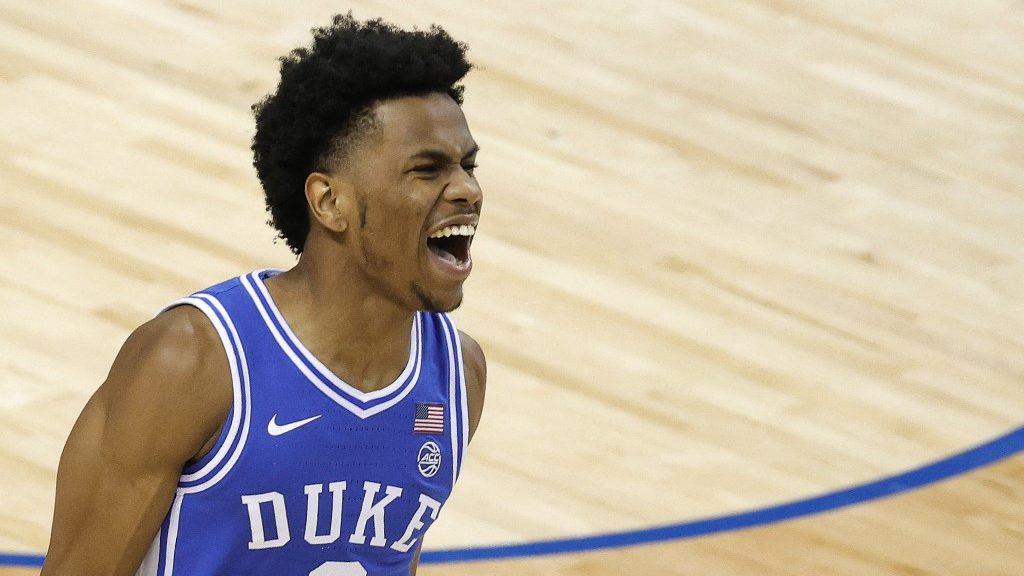 College basketball is the hardest sport to predict. Rosters change faster than college football due to the transfer portal and the one-and-done rule. Players are eager to head to the pros, leaving nothing but questions behind them.
One player can make or break a season. That's why injuries carry more weight and you see teams collapse unexpectedly. You then add in the chaos that comes with college basketball being played, so any team is capable of causing an upset.
When you put 68 teams in a single-elimination tournament for eternal glory, you can expect craziness. That's why it is easy to overrate teams. Either bettors choose the perennial favorites or want to find the next Cinderella before anyone else. Both of these strategies are risky, and they can lead to overhyping teams that will underperform.
With that in mind, these are the most overrated teams heading into the 2021-22 season. They have different expectations, but they'll see similar results by the end of the year.
Duke Blue Devils
Duke is always seen as a powerhouse, and it's easy to see why. Until recently, the floor for Duke was a high seed in the NCAA Tournament. However, things have stalled in recent years. The Blue Devils failed to make the NCAA Tournament this past season, snapping one of the longest postseason streaks in the history of college basketball.
Still, people expect Duke to turn things around and potentially win it all this year. While Duke has a shot, a lot would have to go their way for this to happen. For starters, all of their transfers and incoming players would have to live up to the hype. Duke's roster last year simply lacked the talent to compete.
This will be Coach K's final year with the team, and the story of ending with a championship would be amazing. However, there's a line between fact and fiction. While the narrative writes itself, the Blue Devils simply are not one of the best teams in the country, and they should not have +1400 odds to win the title this year.
Texas Longhorns
Last season, Texas had its highs and lows. Still, they decided they needed a new coach to get the program to the next level. They hired Chris Beard, the Texas Tech head coach. Beard took full advantage of the transfer portal this offseason. Almost every key contributor to this year's team will be new due to this. This newness brings excitement to the program.
The Longhorns already had high hopes, and they actively made this move. That makes you think that they are on the rise. However, don't be so certain this team will make it work this season. The transfers have kept Texas in the news, but you still have to see how things turn out on the court. Team chemistry will be important, and Beard will need to implement his system.
All the pieces are there for success, but that doesn't mean that the Longhorns will inherently succeed. With a tough conference and so many new pieces, I expect the Longhorns to falter a little this season. They could still go on a deep NCAA Tournament run, but don't look at them as one of the best teams in the country.
Arkansas Razorbacks
Last year, Arkansas saw one of the easiest paths through the NCAA Tournament. Every goliath they would have faced lost early, and they were left to handle the Cinderella teams. This meant they were playing against momentum instead of superior talent, which is always easier to beat.
The roster will include plenty of transfers, so expect the same issues that Texas will face. Arkansas is a gritty team, but that doesn't always lead to wins. They might have a slow start, and they still have to worry about Tennesee, Kentucky, Alabama, LSU, and Auburn in the conference.
Things won't be easy for the Razorbacks. Expect them to make the NCAA Tournament, but don't be surprised if they struggle in the conference this season. Duke has a great past, but their presence is in decline. We might see a swan song, but I'm not expecting a championship from them this year.