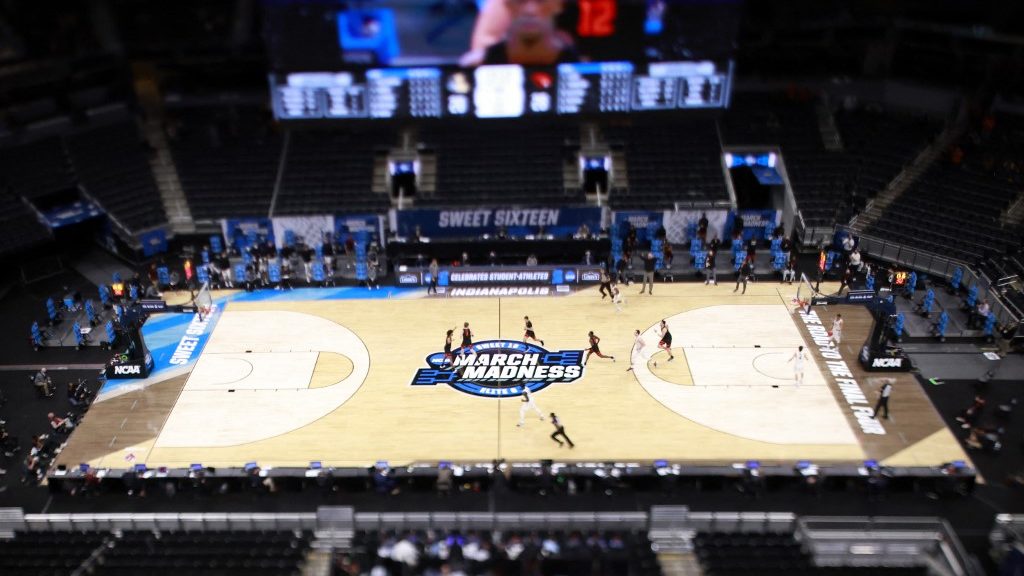 March Madness is the best tournament in the world. Nobody can change my mind. There are millions of brackets filled out annually for these tournaments and plenty of bets placed through the tournament as well.

But some of you are doing it wrong.

When you're doing a bracket in a bigger pool, you need to think about adding more potential upsets and taking outcomes not many others will think about taking.

It wouldn't have worked this year with Gonzaga and Baylor in the finals, but most of the time, March Madness doesn't have the top two teams playing in the finals against one another.

So your job is to find a team or two that can make it to the Final Four or beyond and potentially win the NCAA Tournament. That way, nobody else has your team going that far and you'll rocket ahead of them in the standings when your "long shot" makes history.

When looking for those long shot potentials, it's important to look at offensive and defensive numbers. You want a team that is a top 20 team in offensive and defensive efficiency. You want a team that has a premier coach that has won over 60 percent of their regular season games. You want a team that has a reliable point guard that is a junior or senior in college.

You also want a team that can hit threes consistently above 33 percent and a team that isn't afraid at the free throw line.

You also want a team that is able to limit turnovers on offense but can force turnovers on defense.

I just basically named Gonzaga and Baylor but if you read all of that correctly, I also named teams like Houston and Kansas.

Houston found their way to the Final Four as a two seed. Kansas never had a chance but thanks to COVID protocol, that likely had something to do with it not being full strength to start the tournament.

Ideally, when you look at all of these factors, you can break it down really nicely and figure out which team is a long shot to win the NCAA Tournament.

If you're betting, you should put money on Gonzaga and Baylor to win the Tournament at plus money but when you're doing a bracket with plenty of people, you need to think about upsets and teams that nobody else will think about putting as champions.

In a small bracket pool, taking a team like Baylor and Gonzaga would be fine. But to stand out against other players in that small pool, picking upsets in the first and second round or beyond are even more important. Taking Loyola Chicago to beat Illinois would've been a massive help in a small pool against others who likely had Illinois in their final four.

Same goes for taking Oral Roberts to defeat Ohio State, although, nobody would've really called or saw that coming.
Recap
In a small pool of 10-15 people, you can take a favorite to win it all as long as you have potential upsets earlier in the tournament that can set you apart from the competition.

In a big pool of 50 or more, most people in the pool will still be taking the top favorites, like Gonzaga or Baylor. It's your job to find that potential team that can upset everyone and win the NCAA Tournament. This year, those two teams were UCLA and Houston but only Houston fell into the categories where they were a potential threat to win the tournament.

When it comes to sports betting, once you break everything down and find your favorite teams to win the NCAA Tournament, put a unit on all of your teams at plus money. If you find three or four teams you like that fit all of your categories, thoughts and ideas, put a unit on each one and if one of those wins, you're going to be profitable. If a longshot ends up winning, like Houston, for example, you'd profit 15-20 units off the bet.