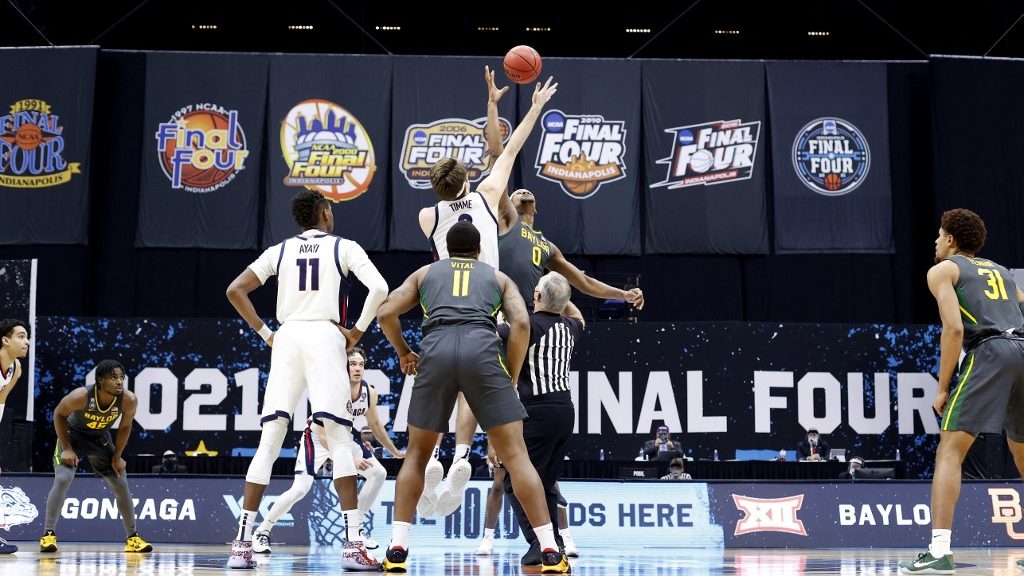 Last season, Baylor basketball defied the odds and won a national title. They went from just a solid team to national champions due to their elite performance in the NCAA Tournament. Despite Gonzaga being the favorites to win it all last year, Baylor dominated in the championship game.
With so many stars leaving, Baylor will have to rebuild. That's why they are +2000 odds to repeat for their national title. Things will be challenging for the Bears, and they need to calibrate their expectations for the upcoming season.
Scott Drew isn't worried about one or two seasons. He has built a program, and he wants to be a strong program for the foreseeable future.
Even if Baylor can't win it all this year, they got some good news for the 2022-23 season. Five-star prospect Keyonte George has committed to play for the Bears when he comes to college.
George is one of the best prospects in 2022, and he is a massive player to land for the Bears. What does his commitment mean for Baylor as they look ahead to the upcoming seasons?
Where Baylor Currently Stands
The Baylor Bears are going to have to pivot this year. They lose many key players from last season, including Jared Butler. Butler was the primary ballhandler for Baylor during their national championship run, and his loss will be the toughest to overcome this season.
For this season, Baylor brings in James Akinjo out of Arizona. This will help them bridge the gap between Butler and George, but Akinjo only has one year of eligibility left before he has to go pro. No matter how he does, he will be out of the picture by the time George arrives.
This gives the Bears a great chance to build around George when he inevitably joins the team. Regardless of the other moving pieces, there will be a guard slot open in 2022. Akinjo is more of a facilitator compared to George's scoring traits, but the rest will figure itself out in the long run.
This season, Kansas will look to take back the Big 12. They will do so with transfers, but there are still questions for the next season. Adding George will provide validity to Baylor's roster as they try to win the Big 12 in 2022-23.
Who Is Keyonte George?
George is the highest-rated shooting guard in the 2022 class out of IMG Academy. He has solid handles, but he's strong enough to finish a contested shot in the paint. He uses agility to get to the spot, and he can score at all three levels.
He has a solid frame for a shooting guard, and he has room to grow. His defensive skills are raw, but he's a good enough athlete to make plays on both ends of the floor. Once he gets in a system and develops, he may be the best player in the Big 12. If not, he'll at least be one of the best.
George can facilitate the offense, but he'll play best beside a distributor at point guard. That will put him in position to get his shot off without having to work to get to the spot.
George will likely lead Baylor in points once he is on the roster. He'll receive tough matchups and determine how the Bears play. If he lives up to the hype, the sky is the limit for Baylor.
Can Baylor Win It All Again?
It's almost impossible to predict who will win this year's national championship. It's even crazier to predict who will win it the year after. So many moving parts have to get settled. It will depend on who returns and how the rest of the recruiting class pans out. It's still not a guarantee that George will play for Baylor until National Signing Day.
However, I will say that his presence will make Baylor an instant contender in the Big 12. He alone will raise the ceiling for what the Bears can accomplish. If he can be the player everyone expects him to be, don't be surprised if Baylor makes it back to the Final Four in a couple of years.