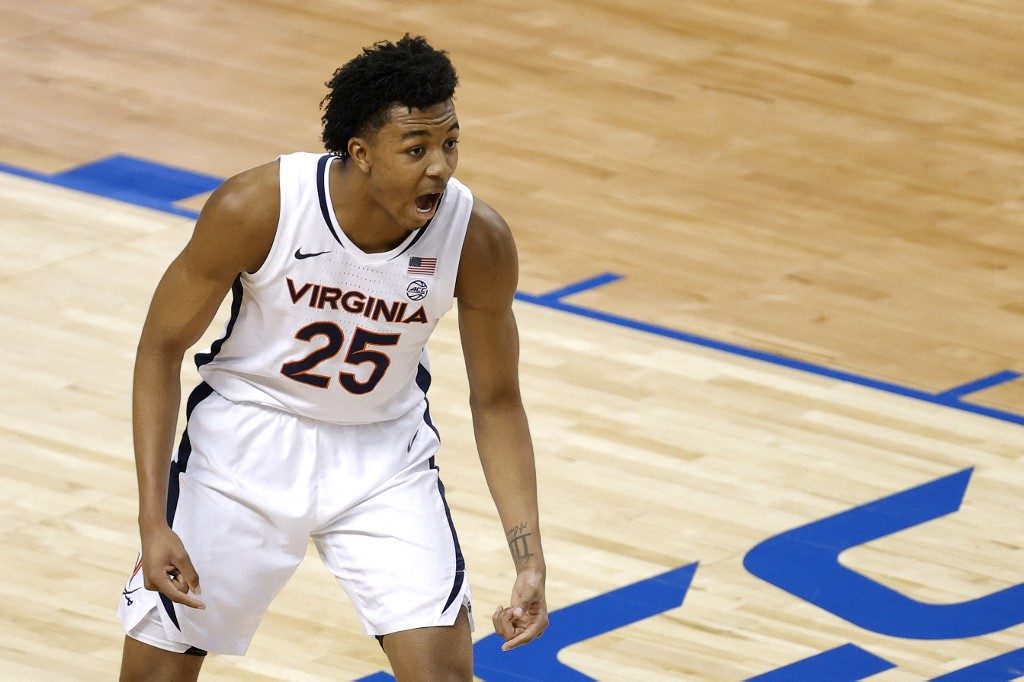 College basketball has more roster turnover than any other sport, so it is crucial to have contingency plans for each and every season. That's what has kept Virginia relevant for so long with Tony Bennett as the head coach.
Virginia utilizes the transfer portal along with recruiting solid players who play for multiple years. Regardless of how they get talent, they are perennially an ACC and national title contender.
However, they will have to replace a key component of last year's team. Trey Murphy will be testing the NBA waters, meaning that Virginia will be down its third-leading scorer.
Murphy was a transfer from Rice and played one season with Virginia. He was the team's best perimeter shooter and free-throw shooter, which was crucial in clutch games. He wasn't a high-volume scorer, but he was the most reliable option on the roster.
It's normal to lose key players, but the bad news for Virginia is that they weren't great with Murphy. They weren't in the title hunt and were upset in the first round of the NCAA Tournament. If they struggled with Murphy, what will they look like without him?
What Made Trey Murphy Special
Obviously, every team loses players. What makes Trey Murphy so hard to replace? After all, he only played one season with Virginia, and he only averaged 11.3 points per game. His rebounding and assist numbers weren't mindboggling, so what is the importance of having a player like him on the roster?
Murphy isn't going to be the primary option on a title contender. However, he's only a positive. He doesn't take bad shots, and he only had three turnovers or more once last season with Virginia. He makes smart decisions with the ball, and he scores when he sees an opportunity to do so.
Murphy is the ultimate role player. You can put him on the floor and know that he is going to do his job. Someone might be able to do it better, but you know you don't have to worry about him being a liability. He only had one truly bad game, and that was because of foul trouble.
Murphy has low-scoring days, but he doesn't bring the offense down when this happens. He once only scored 4 points but went 100% from the field. You'd like to see him force it, but he's not going to be why you lose.
What Virginia Brings Back
Virginia is losing their three top scorers including Murphy, so the lineup will look different this season. However, they return two starters from the backcourt in Reece Beekman and Kihei Clark. Both of these players have experience in the offense, but neither were necessarily prolific in 2021. They'll have bigger roles, but they can't specifically replace Murphy's presence as a shooter.
Virginia will have to rely on new talent to replace Murphy. Thankfully, they landed transfer Armaan Franklin from Indiana. Franklin averaged 11.4 points per game as a starter for the Hoosiers last year, and he has two years of experience at the college level.
Franklin isn't as accurate as Murphy, but he shot more threes last year than any returning player for Virginia. The other options simply have too small of sample sizes to be called upon in clutch moments.
While this will help attribute for scoring, Franklin is smaller than Murphy. He won't be able to do as much defensively, so there is still a hole that has to be filled. Thankfully, that can be done by committee.
Is This Enough?
If Virginia had relied heavily on Murphy's production, this wouldn't be enough to stay on track. However, they underutilized him as a weapon. He only took open shots and never had to work when things got tough. Because of this, you don't have to replace a massive piece of your offense with just one player.
What concerns me the most is the experience combined with losing your other leading scorers. That will impact Virginia's national title odds (which currently sit at +3000) more than replacing Murphy individually. If anyone can make it work, it's Tony Bennett. Still, his work is cut out for him this season.