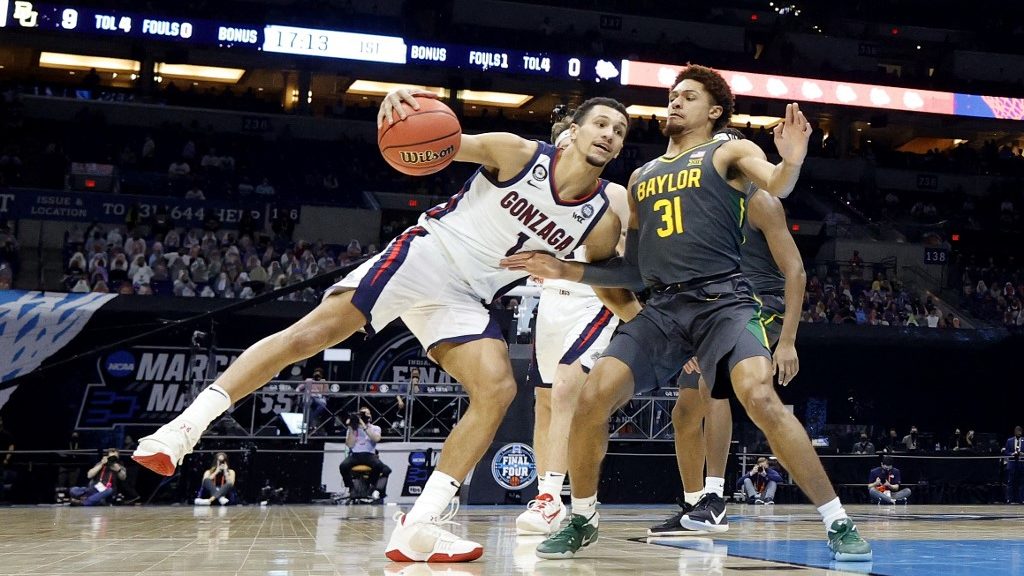 The beauty of college basketball is that any team can win it all. Regardless of a team's regular-season record, they can win a national title if they start winning as soon as the postseason starts. Every eligible team is able to reach the NCAA Tournament if they win their conference tournament, and they can win a title once they are in the NCAA Tournament field.
That gives mid-major teams a fair shot at winning a title. Still, that rarely happens. Teams rarely win a title unless they are a part of the Power Six. UConn was in the AAC when they won in 2014, but they are now once again a part of the Big East. Before that, no mid-major program has won a title since UNLV took home the trophy in 1990.
Still, every year brings an opportunity for someone to take over. So, can any mid-major teams make a deep run in the 2022 NCAA Tournament?
Why It's Hard for Mid-Majors to Win
In the past, mid-majors have seen a different style of program building than the top teams. Every year, the best recruits in basketball pick the top schools so they can gain exposure as they prepare for the NBA. That automatically creates a talent gap between the teams like Duke and the mid-majors. That means that these programs have to rely on veterans to carry the team after years within the program. That gives them experience, but it's still hard to make up the talent gap.
Also, many conferences are seen as one-bid conferences. That means the only way to even reach the NCAA Tournament is to win your conference tournament.
It doesn't help that many teams have little respect in the regular season. This hurts their NCAA seeding, and our NCAA picks, forcing them to play the Cinderella role when and face a tough team in the first round.
It's just hard to prepare for the top teams without playing them every week, and mid-majors don't get to do this. They play each other for most of the season, and then they have to make the jump to compete with the top teams. It's possible, but it's not an easy path to even the Sweet 16.
Why It's Getting Easier
With new rules and traditions, the power shift has favored mid-major programs. According to top sportsbooks, recruits have more options than ever. Some are playing overseas, and others are choosing smaller schools. That gives mid-majors an advantage in two ways. They have better hopes of snagging top recruits, and the other top teams have less talent on their rosters. This evens the playing field, which benefits the best mid-major teams out there.
Still, making a deep NCAA Tournament run is not feasible for most mid-major teams. They can't get an at-large bid, and their hopes of winning their conference tournaments are slim to none. Even if they made the field, they would be torn apart in the first round.
For those few teams that have recruited well, have veterans on the roster and have a solid chance of getting into the tournament, there is hope. Here are some of the teams that have a legitimate shot of making some noise when March Madness rolls around.
Teams With a Chance to Make a Deep Run
Obviously, any discussion surrounding mid-major teams has to start with Gonzaga. While they are easily the favorites, they are still technically a mid-major team. They have +550 NCAAB odds to win the NCAA Tournament.
Outside of them, Loyola-Chicago has to be considered a top contender. They have a solid shot of making the NCAA Tournament, and they have a history of making deep runs when they get here. Their roster has the experience, and they should be solid despite having a new head coach.
After them, there's a mixed bag of potential teams. Expect at least one other team to reach the Sweet 16 if they get a good path. This could be Drake, Liberty or Belmont. Oral Roberts pulled this off last year, and they'll hope to make it back in 2022.
Mid-major programs are a staple of March Madness. Multiple teams should make deep runs in 2022.