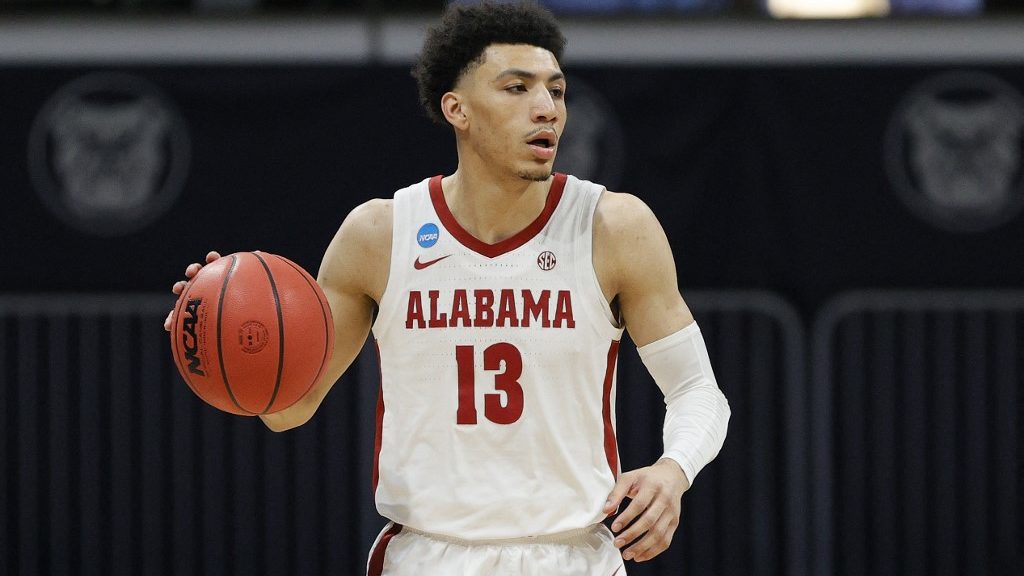 College basketball is a unique endeavor, but it follows plenty of traditions. Between tournaments to open the season and plenty of non-conference games, bettors have a strong idea of who the real title contenders are by the time the postseason arrives. Still, there are plenty of upsets in the NCAA Tournament.
One of the best traditions in college basketball is the Big 12 vs. SEC Challenge. Every year, every Big 12 team faces off against an SEC opponent halfway through the season. It's a great time to learn how each conference stacks up against the rest of the college basketball world.
The Big 12 has a good history in this rivalry, but the SEC hopes to even things out this season. Teams like Auburn and Kentucky want to bounce back, and Alabama wants to keep rising up the ranks. Here are the top three games from the upcoming season's Big 12 vs. SEC Challenge. These games will be fun to watch, interesting to wager and pivotal as the NCAA Tournament field comes into focus. From title contenders to bubble teams, we'll have it all.
Kentucky vs. Kansas
This game will always be a top matchup. While Kansas and Kentucky aren't in the same state or conference, they have always been rivals due to their stature in the grand scheme of college basketball. They compete after the same recruits and always have national title hopes in mind. While these are seen as perennial powerhouses, both teams struggled to live up to their standard last season. Kansas was an afterthought in the Big 12, and Kentucky failed to reach the NCAA Tournament.
This year, both teams will be looking to bounce back, and this game will go a long way to proving who is really ready to compete. Both teams had top-10 recruiting classes, so we'll see plenty of new faces in this matchup. Kentucky added three high-school recruits and four transfers, and the Jayhawks have eight total new options.
While Kansas played better last year, Kentucky should have the edge in 2022. Their recruiting class is slightly better, and it's hard to believe the Wildcats will miss the NCAA Tournament in two straight years. While this game is certainly going to headline the day, there are two other games with more intrigue for college basketball fans and bettors.
Oklahoma vs. Auburn
The Auburn Tigers were an afterthought last year due to NCAA violations, but they want to get back to where they were in 2019. It feels odd, but Auburn was a Final Four team recently, and they had a shot to win it all. This season, the Tigers will rely on their only high school signee to carry the team back to the Final Four. Thankfully, that player is Jabari Smith, one of the best power forwards in the class.
To improve from last year, Bruce Pearl also landed plenty of transfers with experience at the college level. If Walker Kessler can live up to his recruiting status, the Tigers will have one of the best frontcourts in basketball.Oklahoma was a solid team last year, but they hope to be contenders in the Big 12 in 2022. This will be an opportunity for the Sooners to make a statement on the road.
Last year, OU made a massive statement against the Alabama Crimson Tide. They'll have a similar opportunity here. If you want to watch the best player in this challenge, keep an eye on Jabari Smith. He may end up being one of the best players in college basketball.
Baylor vs. Alabama
This is easily the game featuring the best teams. Baylor won last year's title, and Alabama swept the SEC titles. Baylor has a few key players returning, and Alabama has JD Davison coming in to be a key contributor offensively.
Alabama will have one of the toughest schedules in college basketball, but this will be a great chance to get a quadrant-one win at home. Alabama has +1600 on the NCAAB odds to win a title in 2022, and Baylor is at +1800. At this stage of the offseason, that shows that each team has what it takes to make it happen next year. This game will easily show which team has the edge in the NCAA Tournament.