Top March Madness Betting Sites for 2023
Swinging Johnson may have a funny name but when it comes to handicapping, he's all business. Betting games and drinking fine wine have always been his passions. As he's fond of saying, "I'd rather have a bottle in front of me than a frontal lobotomy."
Every college basketball fan waits all year for NCAA March Madness to begin and it starts with the conference tournaments in March followed by the Big Dance and ends with the final two teams vying for the national championship in April.
A college basketball betting site will take in more bets during March Madness than any other time of the year. Although the Super Bowl is the single most widely wagered sporting event in the United States, no tournament sees more betting action on its individual games than the college basketball tournament.
You will find that the best online sports betting sites have the widest variety of betting markets and a list of every team in the tournament with accompanying odds to win the national title.
Is it legal to bet on March Madness?
There is no prohibition against betting on March Madness in the United States and with the advent of legal sports betting in over 33 states, and with more to come, many people now understand that offshore online sportsbooks offering even better odds on the 64 college teams in the NCAA Division 1 college basketball national championship.
Offshore sportsbooks are not regulated by the U.S. market and therefore can offer better lines, odds, and bonuses than domestic sportsbooks. This is a noticeable advantage that the offshore sites enjoy and one that is passed on to the customers doing business with them.
Best Sites for March Madness Betting in 2023
The online sportsbook options bettors have today are vast but what many new players don't realize is that the digital world is filled with nefarious sportsbooks that only exist to take a bettor's money with no intention of ever paying when the bettor asks for a payout.
These are predatory sportsbooks and they lure their unsuspecting customers in with extravagant bonuses that are worth less than nothing because once the account is funded, there will be no money going the other way to pay the bettor when the time comes.
Therefore, we felt it was necessary to explore the world of online sports betting to find the handful of truly elite sportsbooks with a proven track record of customer satisfaction as well as quick and seamless payouts when a request is submitted. After vetting hundreds upon hundreds of sportsbooks and soliciting opinions from current and former customers, the list below encompasses the very best of the best.
Reviewing the Top March Madness Betting Websites
1. Bookmaker – Earliest to Release Betting Odds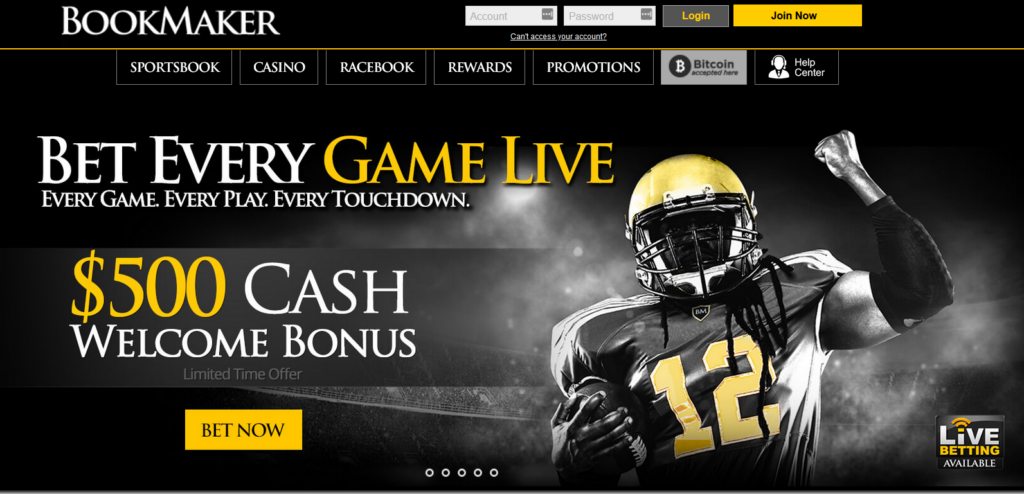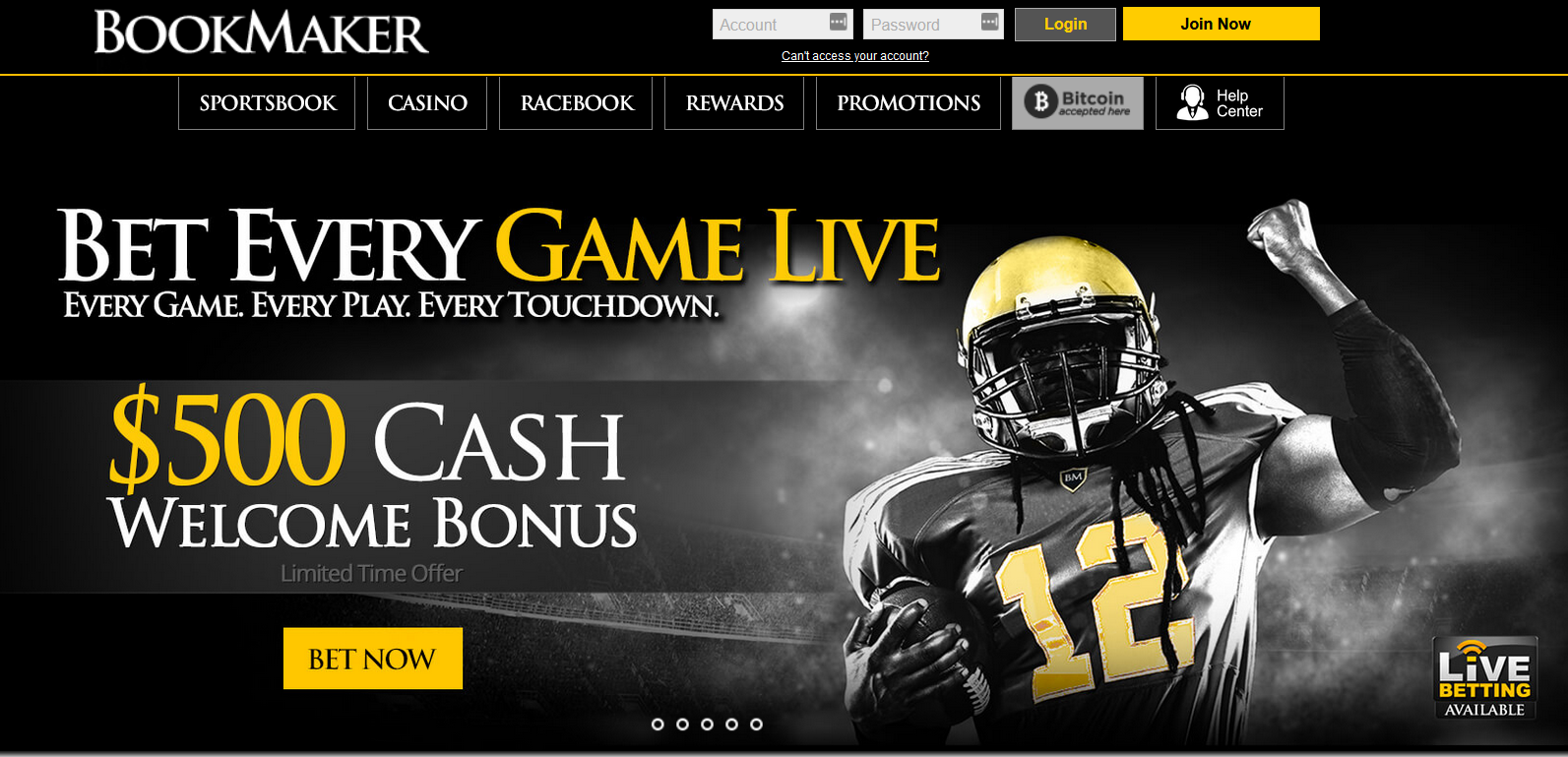 There are a total of 32 games combined on the first and second days of March Madness tournament play which means there is a plentiful college basketball betting menu. And if you like to be the first at the buffet then head on over to Bookmaker.eu where they feature early lines and high limits.
Pros
Offers some of the most competitive NCAAB odds in the industry
High betting limits for college basketball
24/7 customer support via phone, email, and live chat
Cons
No live streaming of NCAAB events
Fewer promotions and bonuses for March Madness
2. Heritage Sports – Elite Live Betting and Customer Service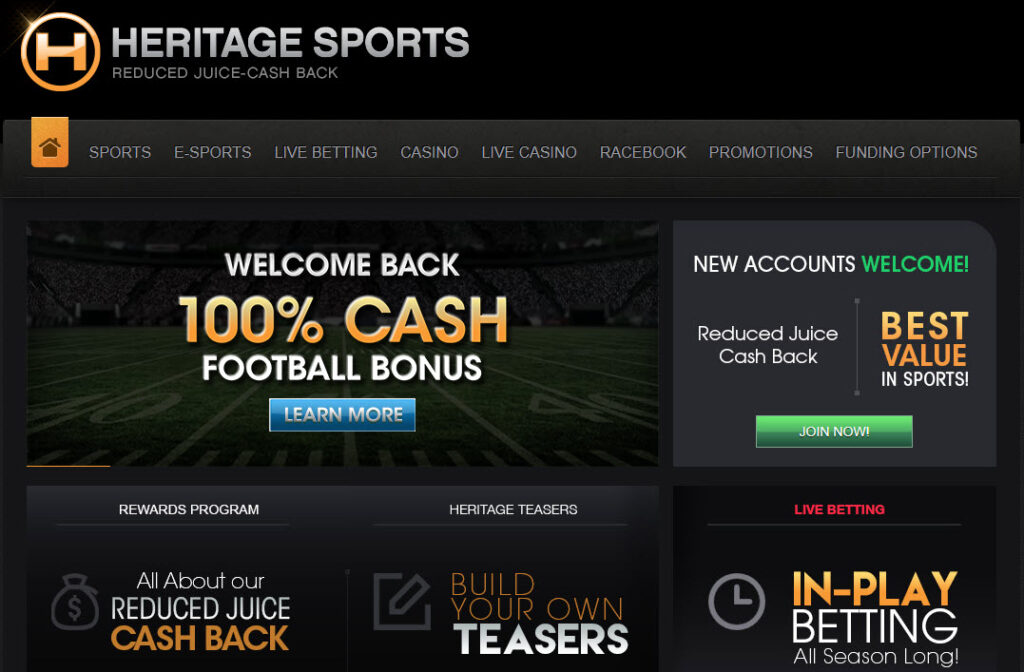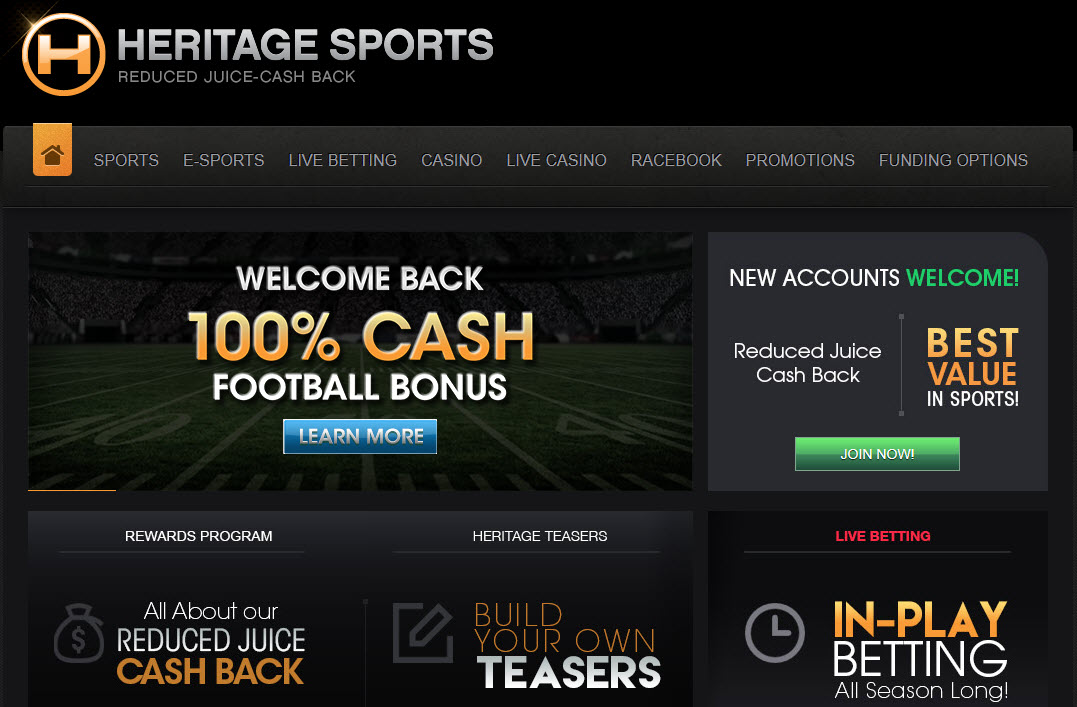 March Madness is a frenetic time for sports betting and there will be more action than the average bettor can handle. But Heritage Sports not only has a wide variety of betting options but offers an attractive cash-back feature that can be useful after the smoke clears on the national tournament.
Pros
Reduced juice can increase your potential payout for successful bets
Great variety of sports and betting options
Reputable sportsbook in operation for decades
Cons
Fewer payment options compared to competitors
Higher minimum withdrawal amount compared to other sportsbooks
3. Bovada – Impressive Selection of Props Bets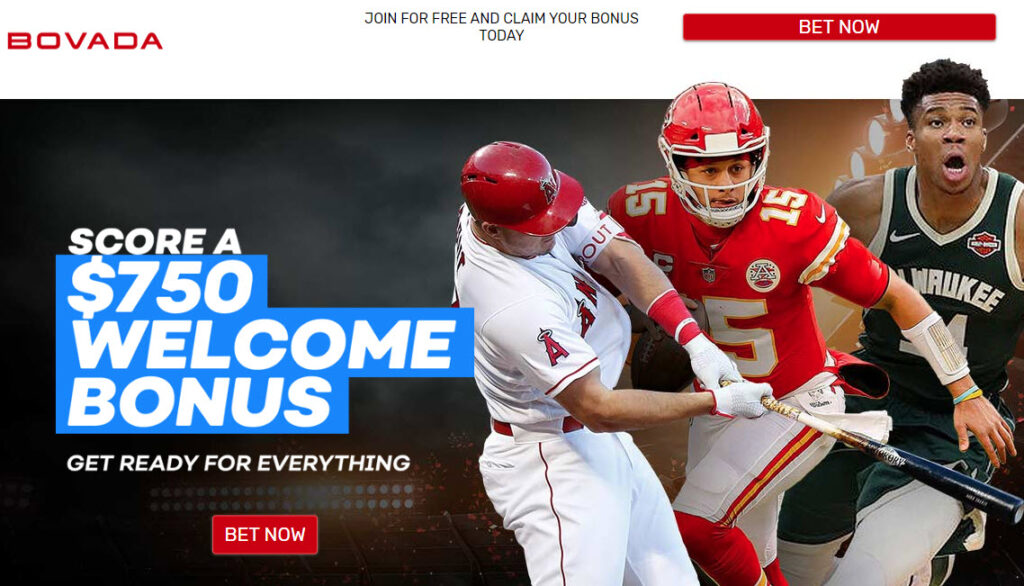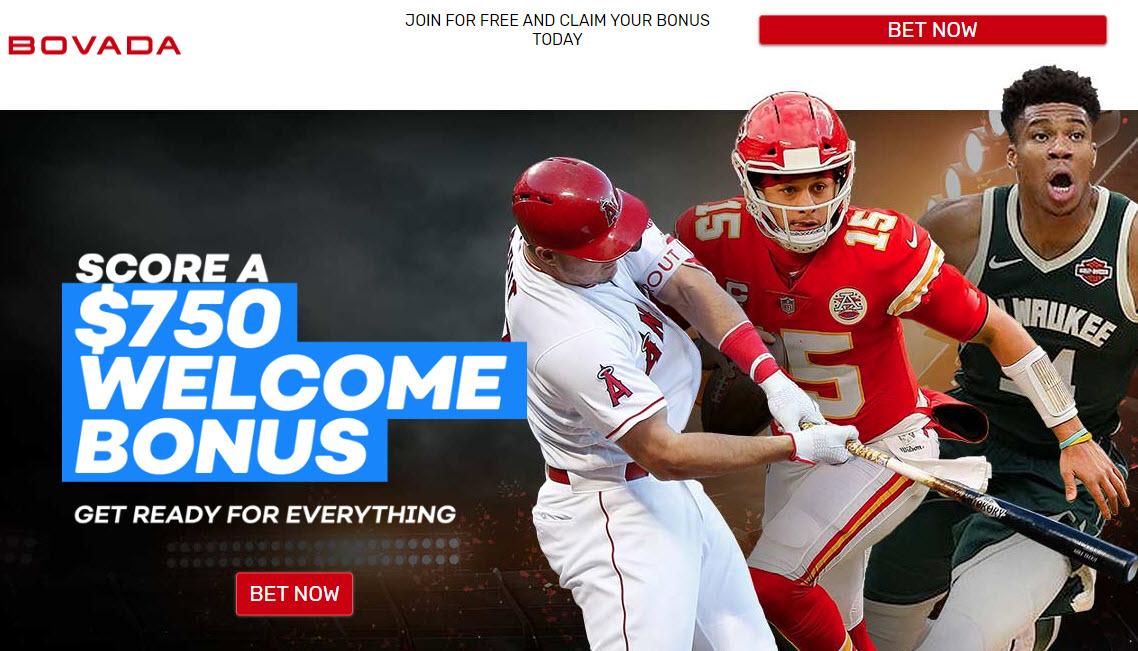 This is an excellent all-around sportsbook that is user-friendly to new bettors. The mobile platform is easy to navigate and there is a myriad of prop bets available. This book also offers a 75 percent cash bonus to those who qualify.
Pros
User-friendly design makes it a bettors dream
Convenient for bettors that prefer to bet on their mobile devices
Great promos and bonuses
Cons
Limited payment options compared to other sportsbooks
Lower betting limits than some other sportsbooks
4. BetOnline –Same-Day Payouts for Some Sports Bettors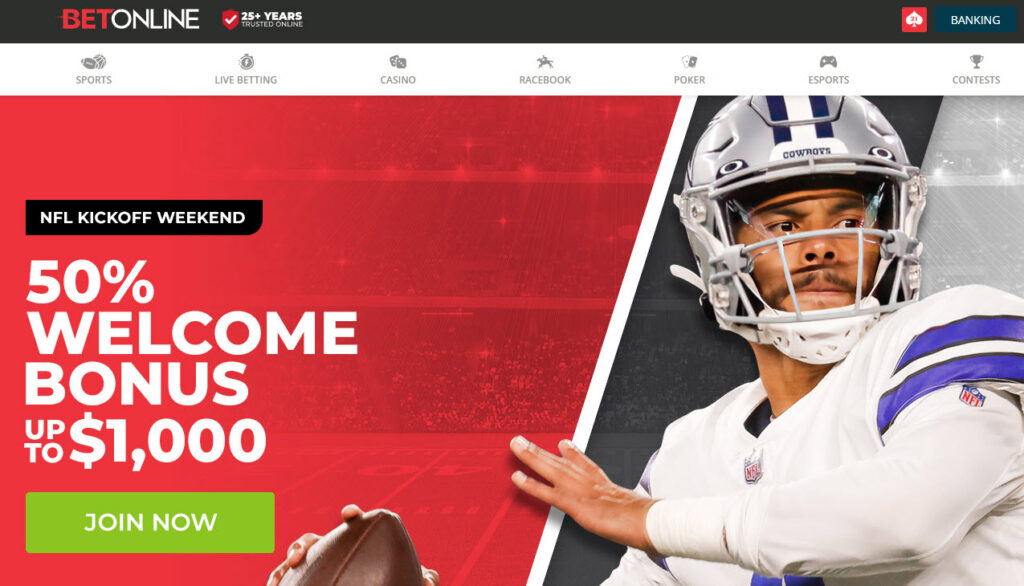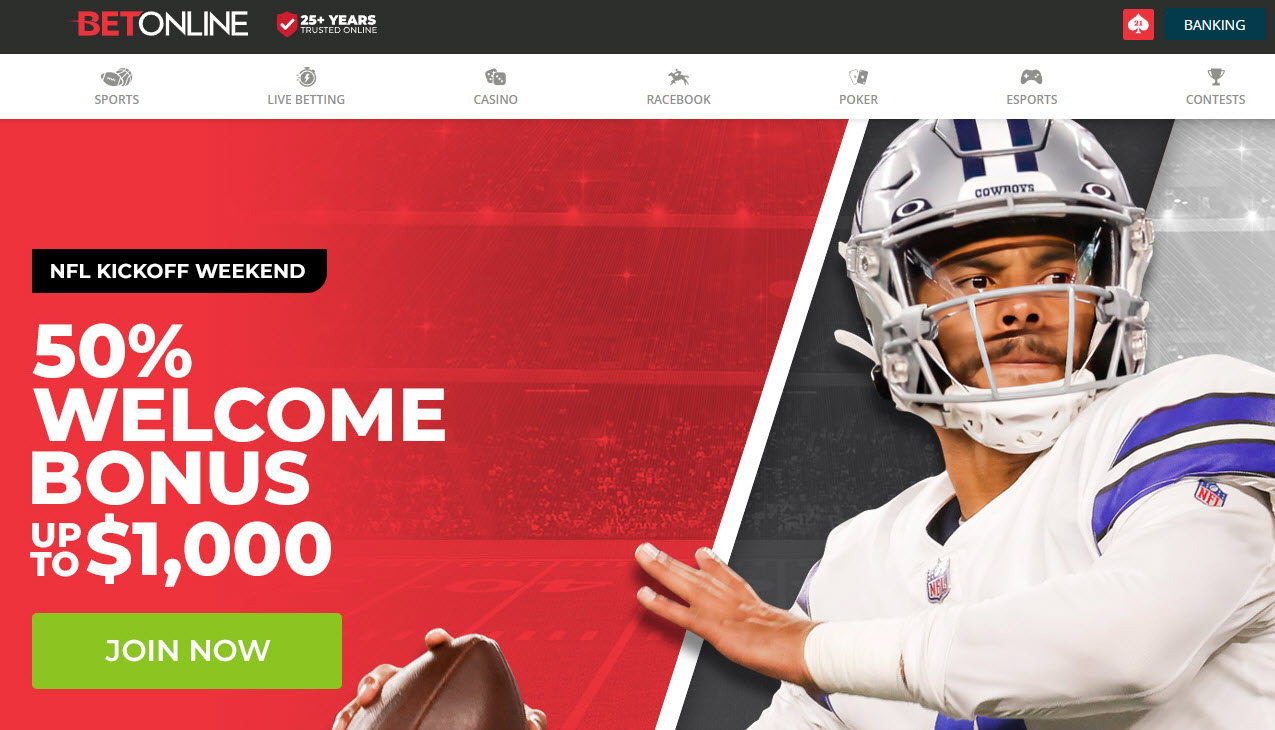 There will be plenty of sides and totals to bet, along with prop bets, throughout March Madness which is why it is always good to explore a sportsbook that has opinionated lines. BOL is just such a book and is also quick on the trigger to release those lines.
Pros
Great variety of NCAAB player props
User-friendly website
Live betting on college basketball available
Cons
Some withdrawal options have higher-than-average fees
5. BetAnySports –Offers Reduced Juice Lines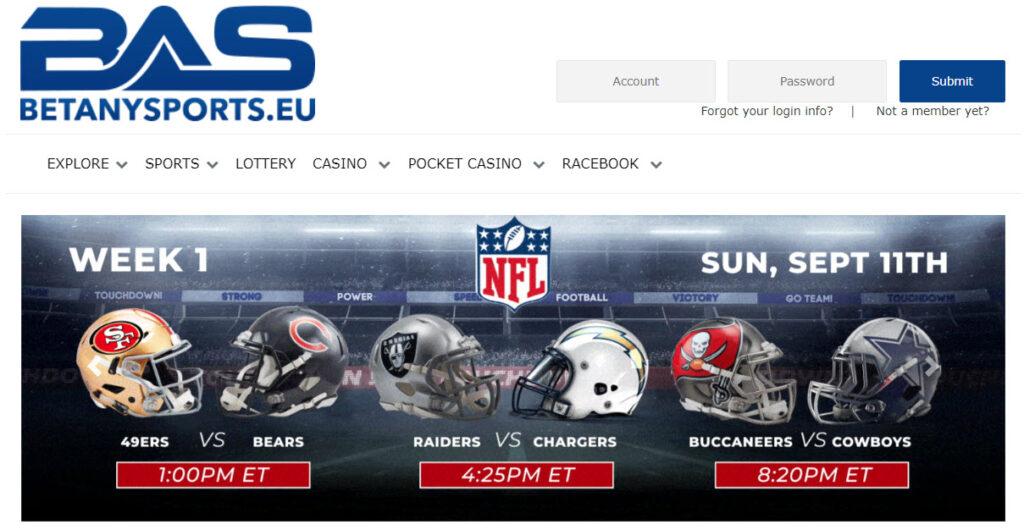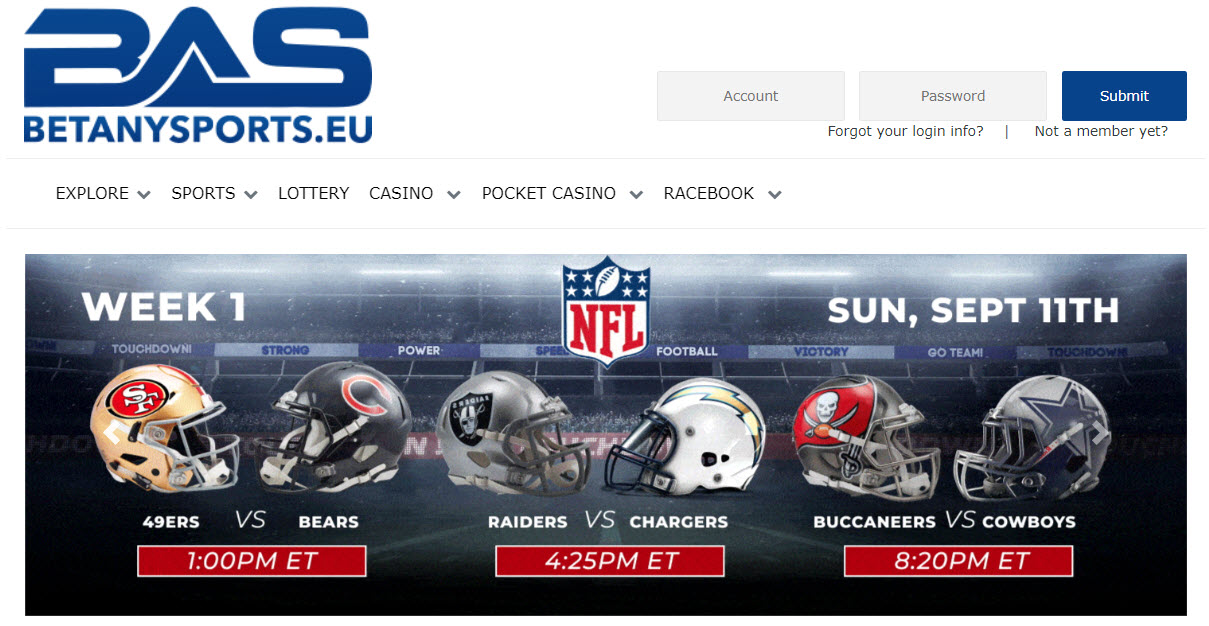 If you are new to the betting game and would like a strong customer support team to explain any and all of the features and nuances of the site, as well as the app, then BAS might be the book you are seeking during March Madness. In addition, their reduced juice is always a welcome advantage for any bettor, large or small.
Pros
Best reduced juice model for NCAAB betting in the industry
Quick to process and approve payout requests
Outstanding customer service
Cons
Website offers less features than some competitors
Bonuses and promos not as juicy as with other sportsbooks
6. BetUS –Awesome Bonuses for College Basketball Bettors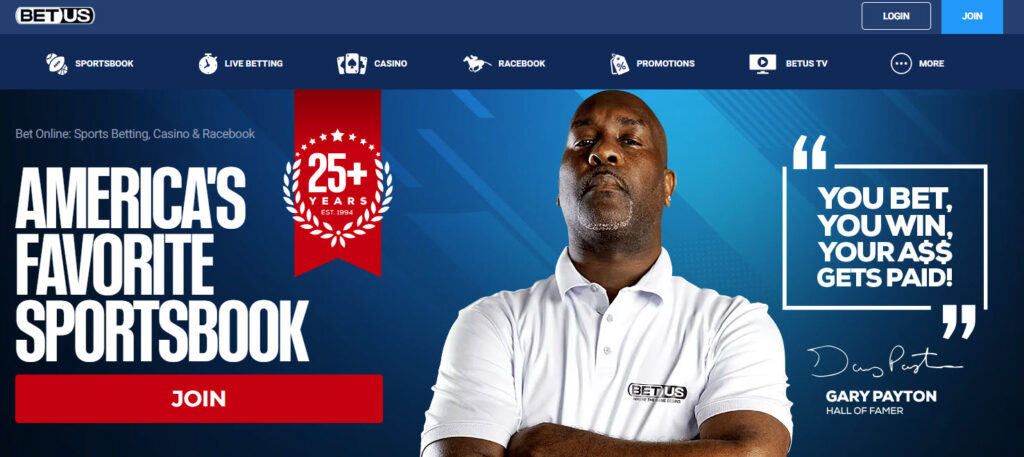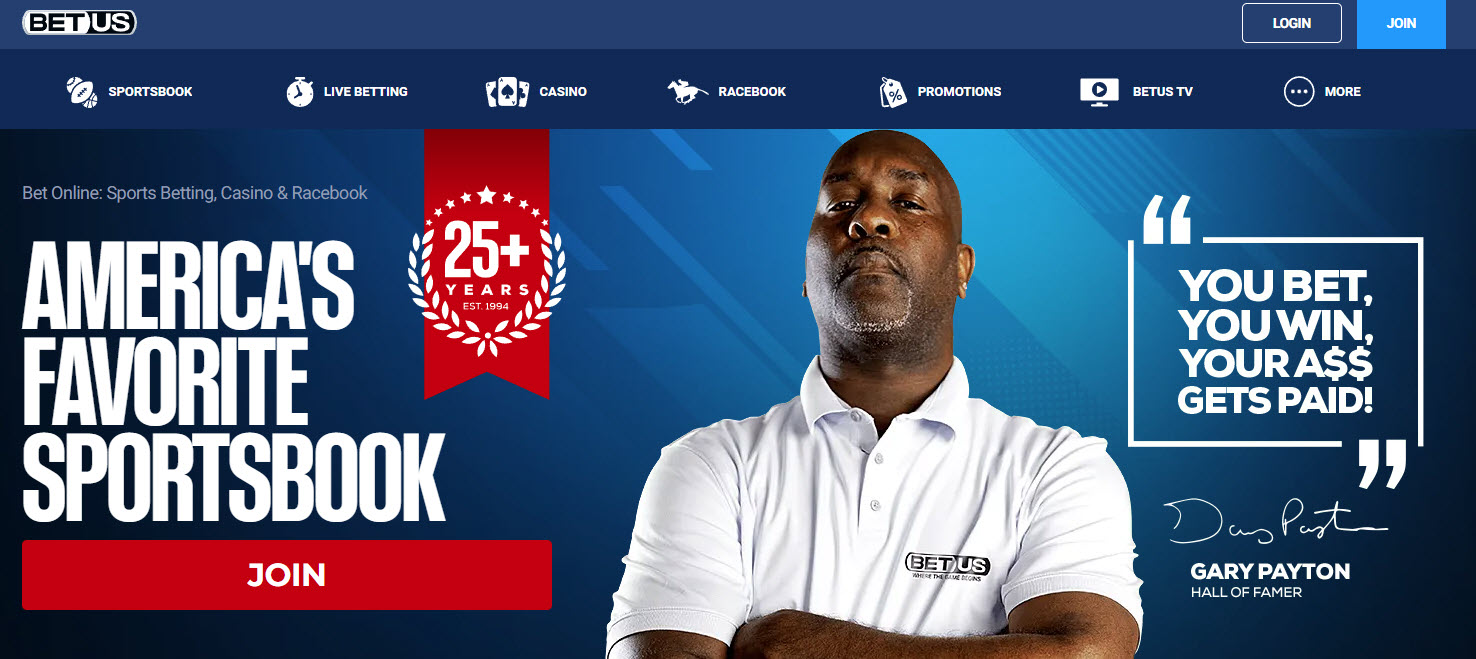 A state-of-the-art user interface and a plethora of prop bet opportunities are just a few reasons why BetUS is one of the best books in the world and why it is uniquely qualified as one of the premier choices for March Madness wagering.
Pros
Some of the biggest bonuses for NCAAB bettors
Expert analysis content of college basketball
Cons
Higher rollover requirements than some competitors
7. WagerWeb –Offers Fast Bitcoin Payouts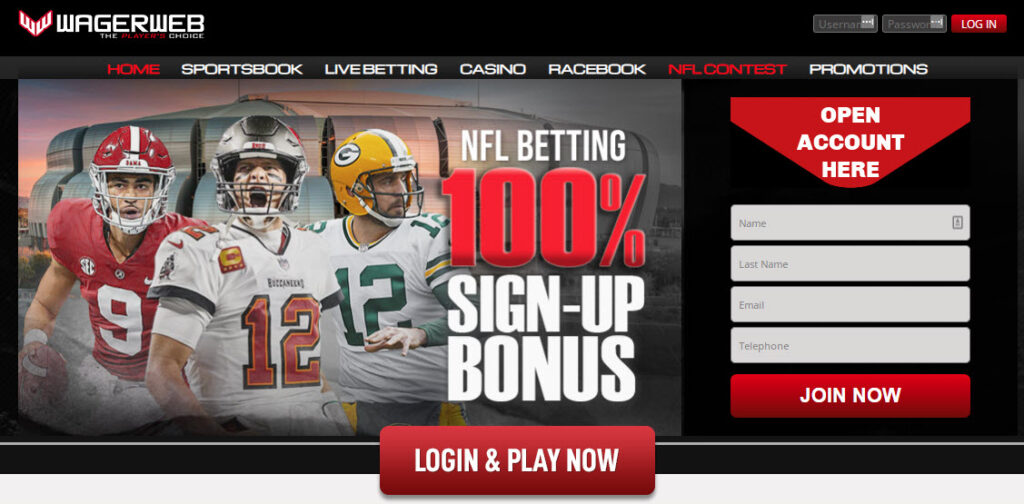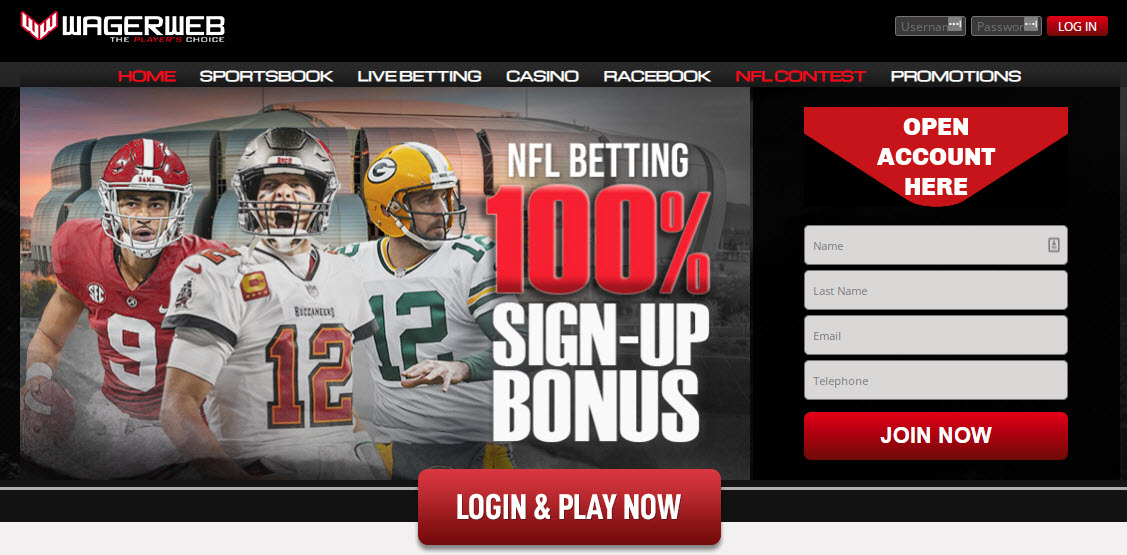 Here we have one of the oldest sportsbooks in the industry, dating back to 1994, providing quality service and timely payouts throughout the decades. Plenty of bonuses for new sign-ups for March Madness are available as well as same-day Bitcoin payouts.
Pros
Some of the best bonuses for crypto users
Sister site to Heritage Sports
Cons
Different wagering limits for certain sports
8. JustBet – Great Place for Live Wagering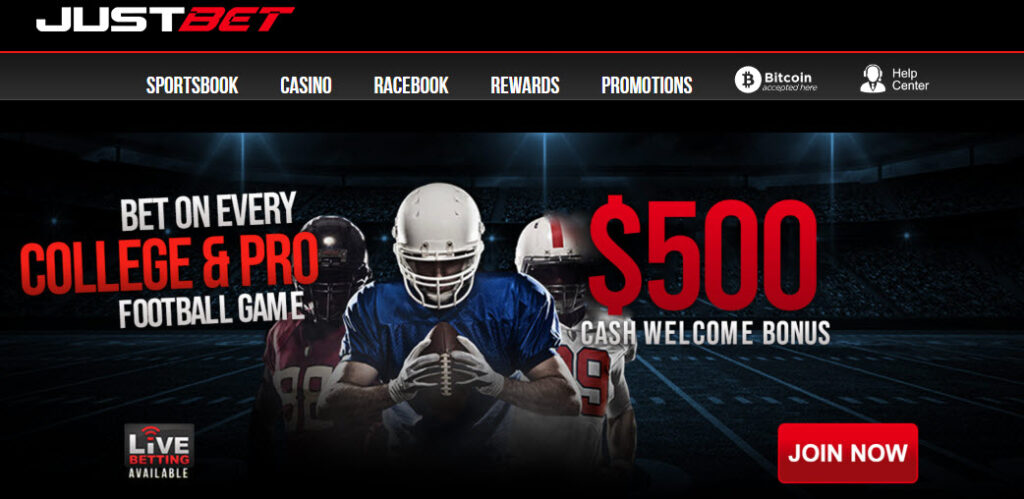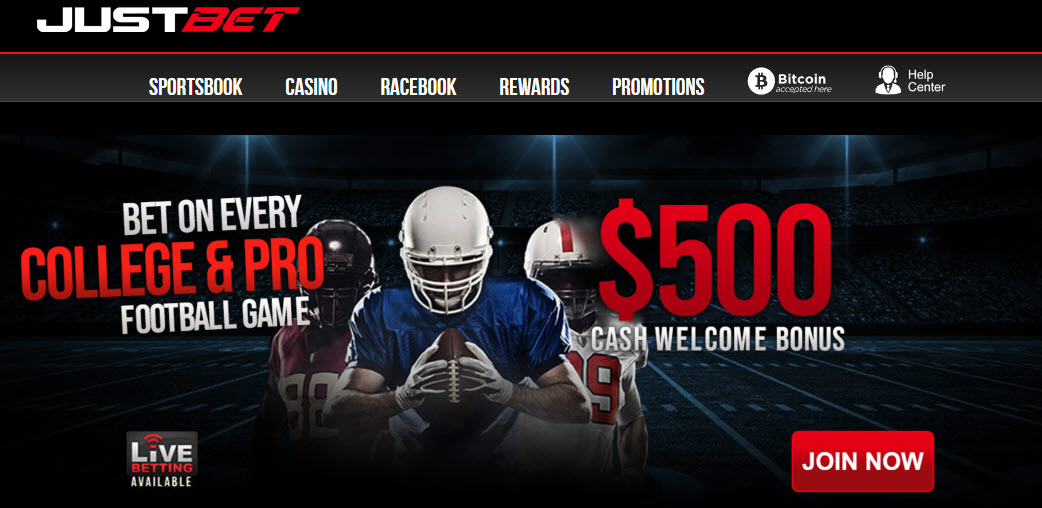 Plenty of bonuses here at JustBet for those wishing to dip their toes in the March Madness waters. In addition, they have an extensive live-betting menu for all the conference and tournament games.
Pros
Great rewards program
Sister site to Bookmaker.eu
Sharp NCAAB bettors welcomed
Cons
Withdrawals fees can be higher than other sportsbooks
9. Everygame – Easily Place Wagers on Your Mobile Device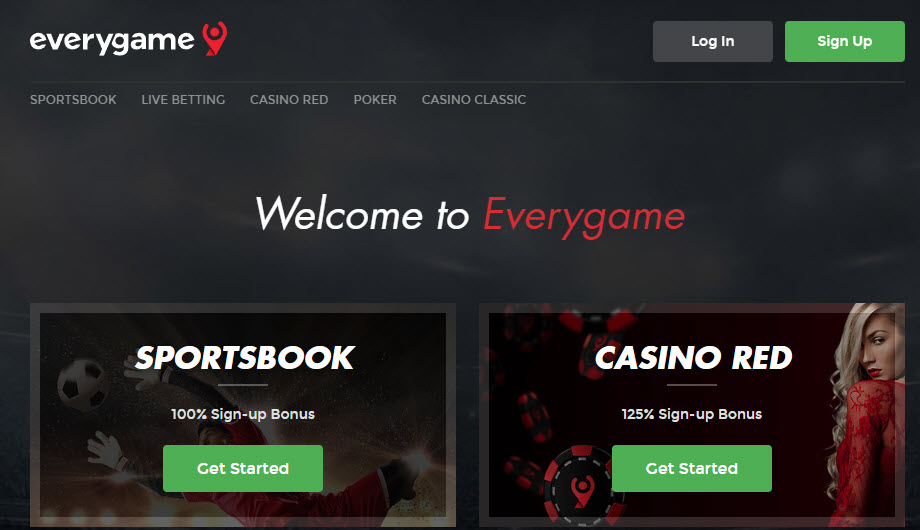 If you are an on-the-go kind of person who relies on your mobile device for everything from placing a takeout order to betting a three-team parlay then this is one book you should explore. The aesthetically pleasing dashboard coupled with enough March Madness bonuses to keep you coming back are two primary reasons to explore this sportsbook.
Pros
Great mobile interface for NCAAB bettors
Outstanding sign-up bonus
Cons
Rollover requirements are higher than other competitors
10. SportsBetting.ag – Big Bonuses for New Users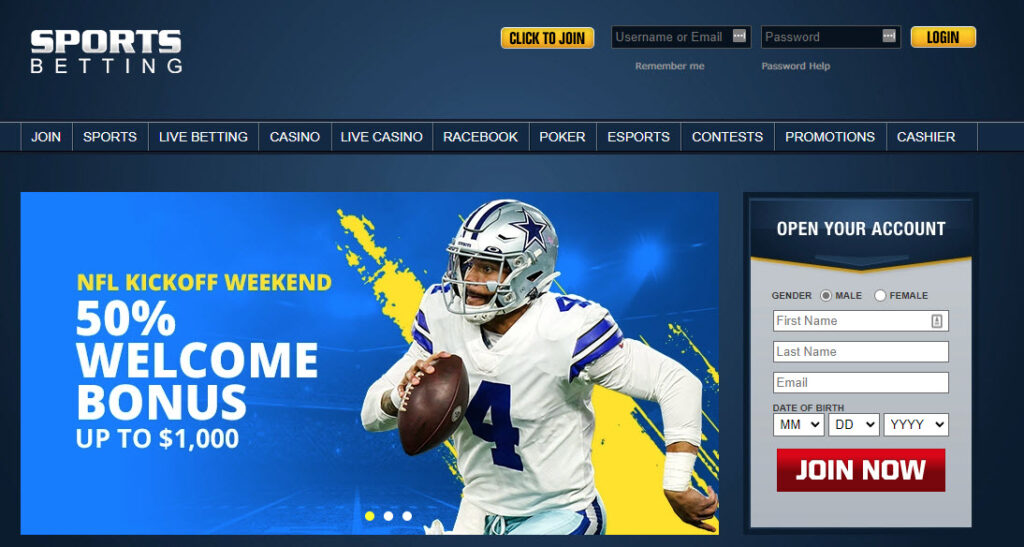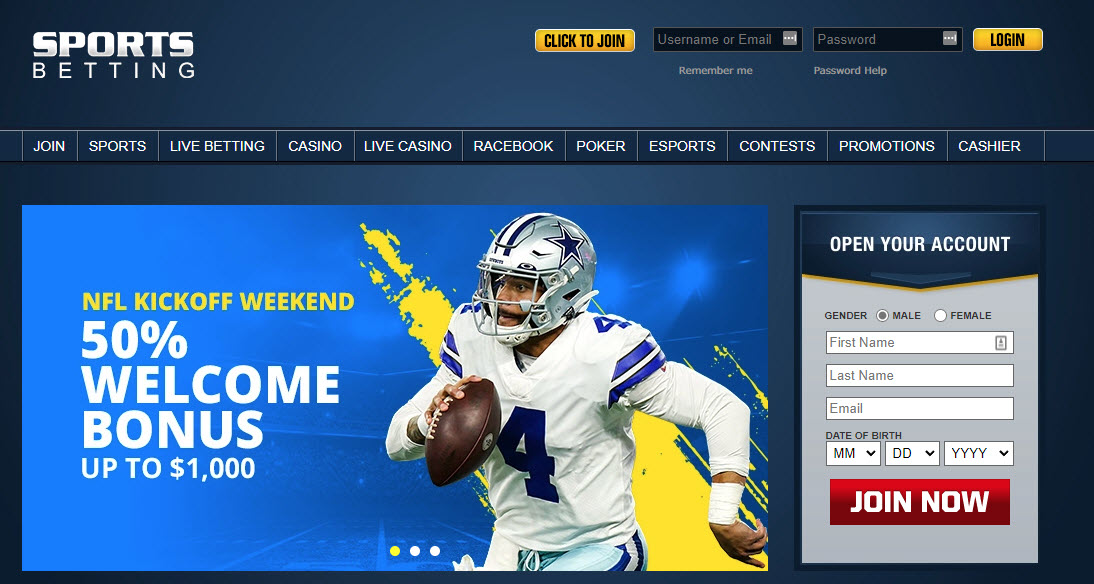 In addition to a hearty menu of betting options, bonuses are big at this book and those new to March Madness, and basketball betting, in general, will likely enjoy the layout of this one.
Pros
Sister site to BetOnline
High betting limits for NCAAB bettors
Cons
Mobile version could use a makeover
What are the benefits of March Madness betting online?
Until you've done it, you simply can't appreciate it. We are referring to the convenience of mobile betting, and offshore sportsbooks have been doing it longer than any other. Why get dressed, jump in the car, and visit the nearest retail sportsbook when you could stay warm and comfortable in your own living room making a wager on your mobile device without the long lines and chaos that comes with visiting a sportsbook?
More betting opportunities can be had on your phone than at a Las Vegas-style sportsbook and every college basketball betting site previously listed will have NCAA March Madness bonuses in the offing for new sign-ups. The entire tournament consisting of all 64 college basketball teams that are in the Big Dance will have accompanying odds to win it all, along with lines and totals on every one of its games.
Popular March Madness Betting Markets
There will be no shortage of betting opportunities during March Madness with everything from futures bets, prop bets, parlay bets, and moneylines in addition to point spreads on every game on the betting slate. Once the college basketball regular season wraps up, the conference tournaments begin which signals the beginning of March Madness.
When the conference tournaments have ended, Selection Sunday will be the day when the 68 teams are invited to participate in the national tournament, with the bottom four competing in a play-in round to determine the 63 and 64th spot in the tournament.
Online sportsbooks will then establish futures odds on all 64 teams to win the national college basketball title and there will be plenty of prop betting along the way. Needless to say, there will be no dearth of betting opportunities at any of the best online sportsbooks mentioned.
March Madness Betting Promotions
NCAA March Madness brings out the biggest and best bonuses at online betting sites everywhere. Risk-free bets are one of the most popular bonuses to be found because they allow the customer a shot at all reward wagers without any risk.
You will also find a bracket contest at many of the online sportsbooks, some giving away $1 million for a perfect bracket and as much as $100,000 for the winning bracket. Best of all, these bracket contests are often free and part of their March Madness promotions.
New sign-ups will also find some books giving 125 percent of the deposit amount in bonus play. It is a buffet of free plays and big bonuses when you sign up for the biggest betting tournament in North America – March Madness!
FAQs – March Madness Betting
Can you bet on NCAA?
Yes, offshore sportsbooks do not differentiate between professional and college sports. College basketball games are treated exactly like NBA games and the college championship game will have as many props as an NBA championship.
Does Bookmaker do March Madness?
Bookmaker.eu, one of the best college basketball betting sites, has a vast betting menu of futures wagers, point spreads, moneylines, totals and prop bets. If anything, the online books expand their betting menus come tournament time.
How much money was bet on March Madness 2022?
Every year we see the betting handle skyrocket when NCAA March Madness is in full swing. In 2022, the betting handle, or total amount bet on March Madness, was estimated to be over $3 billion in the United States alone.
Who is most likely to win March Madness?
Tournament time is almost here but there are still a few regular-season games to be played. As of this writing, Houston, Purdue, Alabama, and Arizona, all have the lowest odds on the board and likely have the best chance to win a national title this season.
Who is the biggest underdog in March Madness?
We must wait for the entire season to be over before Selection Sunday announces the top 68 teams competing for the national basketball title. But of those teams likely to be chosen for the tournament, we would list Colorado, UCF, and Syracuse as some of the biggest underdogs.