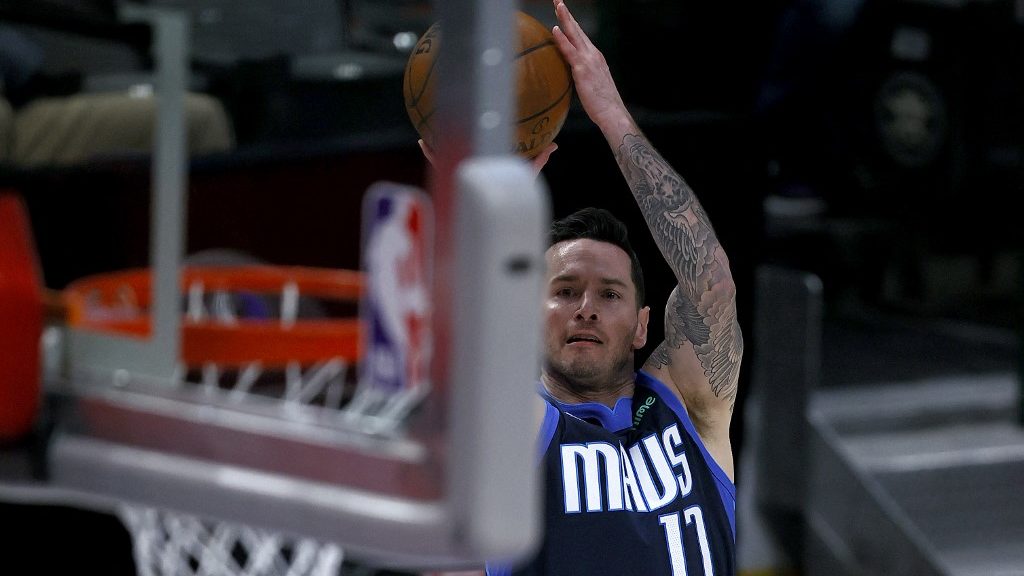 You won't believe it but JJ Redick is 37 years old. There aren't as many teams looking for a 37-year-old sharp shooter. It comes down to winning for Redick at this point and he's got plenty of decisions to make within the next month or so. Last season, Redick only averaged 7.4 points in 44 games played thanks to an injury with his heel that kept him out of action at times.
Redick was with New Orleans and traded at the deadline to Dallas. He wasn't very fond of that trade and ripped into Pelicans general manager David Griffin for not allowing him to decide where he wanted to go. With that, he did seem a little entitled and Griffin came back and said he was trying to trade him to Brooklyn among other contenders but nobody aggressively pursued Redick. NBA training camps begin for NBA teams on September 28 and Redick has already said that he won't be in training camp to start the season via his podcast.
Redick has had a solid career and could add a championship to his career but he just doesn't seem like he cares anymore about basketball. "My focus right now is just hanging with my family and enjoying the offseason. And we'll make a decision on next season — what team, what city, etc. — probably sometime in the next two or three months," Redick said on a recent episode of his podcast, "The Old Man and the Three." There were a lot of teams interested in Redick to potentially buy him out but not many actually wanted him on their team.
At this point, he's aging and didn't play well when he was healthy last season to begin with. Personally, it would be cool to see Redick in New York, whether that's the Nets or the Knicks. Redick has said he loves the city, praised Julius Randle and talked highly on Madison Square Garden. "It is what makes the Knicks experience I feel, like, special," Redick said. "Playing in
New York is amazing. I choose to live in New York City in the offseason. I love the city. Madison Square Garden going back since the McDonald's All American game, it's been my favorite arena." This whole waiting until the season to latch on a team is kind of lame, I'm not going to lie. What happened to practice and building chemistry and relationships with your teammates.
What happened to mentoring the young players into the league? As a veteran, that should still be taking place. The new age of waiting until the season to sign with a team is such a cop out but either way, when he signs with a team, I still believe he'll be an impact player that can help with a championship no matter what team he's on. I truly think Redick winds up in New York, although neither team has a roster spot at this time. They'll make room if he wants to join their team though.