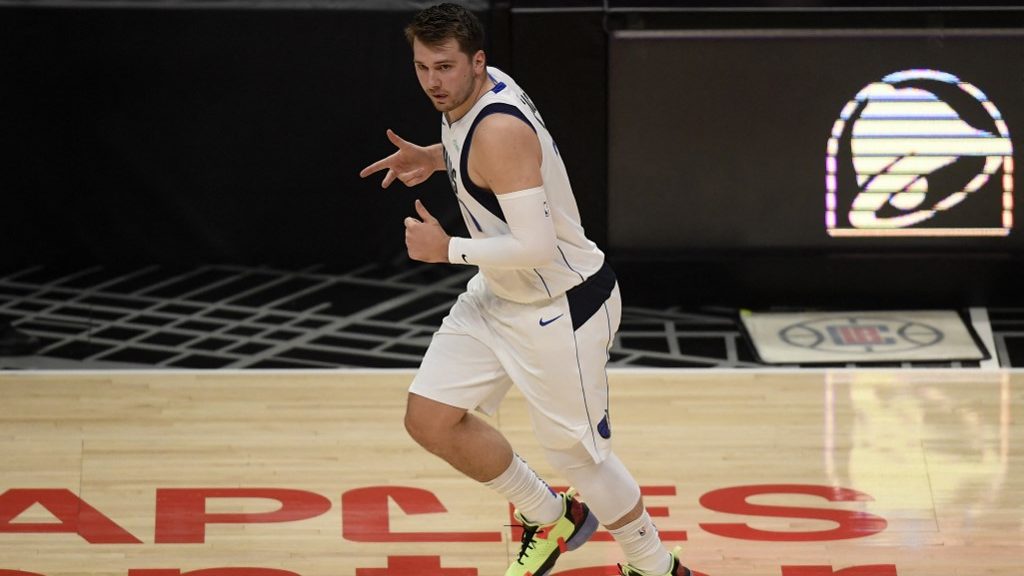 The NBA MVP Odds are out across the top sportsbooks and one name that is getting a lot of attention is Luka Doncic. Here are three reasons Doncic could win his first MVP award this season.
Mavericks NBA Playoff Odds: -650
Mavericks Southwest Division Odds: -275
Mavericks Western Conference Odds: +1200
Mavericks NBA Championship: +2200
*NBA Odds Courtesy of BetOnline (visit our BetOnline Review)
He's a Statistical GOAT
The guys who vote for NBA awards, especially MVP, are always enamored with teams that finish at or near the top of the standings in their conference, as well as the best players on those teams.
The Mavs made some nice moves in the offseason, but no big splashes due to their cap situation. The NBA future odds have them heavily favored to win their division, but that doesn't matter in NBA playoff seeding anymore.
NBA odds makers have the Mavs tied for sixth in the West futures, so with all of this in mind, it will take a huge season for Doncic to win the award above players on teams who will almost surely be higher playoff seeds.
That being said, Doncic is the youngest player to make an All NBA First team twice during his rookie contract and NBA executives voted him the best player under 25 to build a franchise around and that was before his most recent season.
If anyone is capable of wowing NBA award voters into an MVP, it's Luka.
Russell Westbrook won the MVP award in 2016-17 after averaging a triple double for the season and the Thunder were in the sixth seed that year. This is easily the best argument and precedent for a potential Doncic MVP, especially because Doncic could average a triple double with way more efficiency than Westbrook did in 2016-17.
Westbrook averaged 34/10/10 that season with an effective field goal percentage of just .476. He had the lowest win shares per 48 minutes since Derrick Rose's MVP in 2010-11, which some consider to be LeBron James' because of this and many other factors.
There is a lot to consider, but Doncic averaged nearly 28 points per game last season with eight rebounds and eight assists on an insane .550 effective field goal percentage.
I think the sportsbooks and the league are expecting him to keep improving too, which makes betting on him now a pretty good investment if you can find 5:1 odds or better.
Kristaps Porzingis
While not even close to a guarantee, Kristaps Porzingis reverting back to a monster instead of a shell of his former self would go a long way into helping Doncic win the MVP.
It would take a ton of pressure off of Doncic, which would increase his already very good efficiency numbers even higher.
Even more importantly, it would probably add more assists and open shots to Doncic.
Porzingis is probably never going to live up to the money he got paid, but if he is making open shots and being more active on defense, leading to more Doncic fast breaks, that is the formula needed for a Doncic MVP.
Even if he isn't and Doncic is carrying the Mavs similarly to what he did last season, that may work in his favor as well, although I think a healthy and active Porzingis will help even more.
The Field
Doncic is the favorite among sportsbooks to win the MVP, but the field is working in his favor as well.
Just looking at the next four players who have odds less than 10:1, they all have something working against the narrative of winning MVP before the season starts.
Klay Thompson is back which will dampen the chances of voters giving Stephen Curry (+700) a fair look.
Giannis Antetokounmpo (+750) has won two MVP awards already and won the title this past season, so voters will expect super-human effort from him to win a third MVP. Plus, only Larry Bird, Magic Johnson and Moses Malone have won three MVPs, so I don't voters are ready to put Antetokounmpo into that category just yet after just one ring.
Kevin Durant (+800) could be a nice Doncic hedge in the MVP voting, but he has similar things working against him as Curry because of who is on his team. James Harden (+1400) and Kyrie Irving (+4000) take some of Durant's shine.
Finally, Joel Embiid (+850) has all the tools and he probably would have won last season's MVP if he would have stayed healthy, but that is exactly the issue with him and it could continue this season.
Doncic has a lot going for him because of these issues of other top players and while the season is long and full of bumps and dips, Doncic is the favorite because of his undeniable and potentially meteoric upside entering just his fourth NBA season.