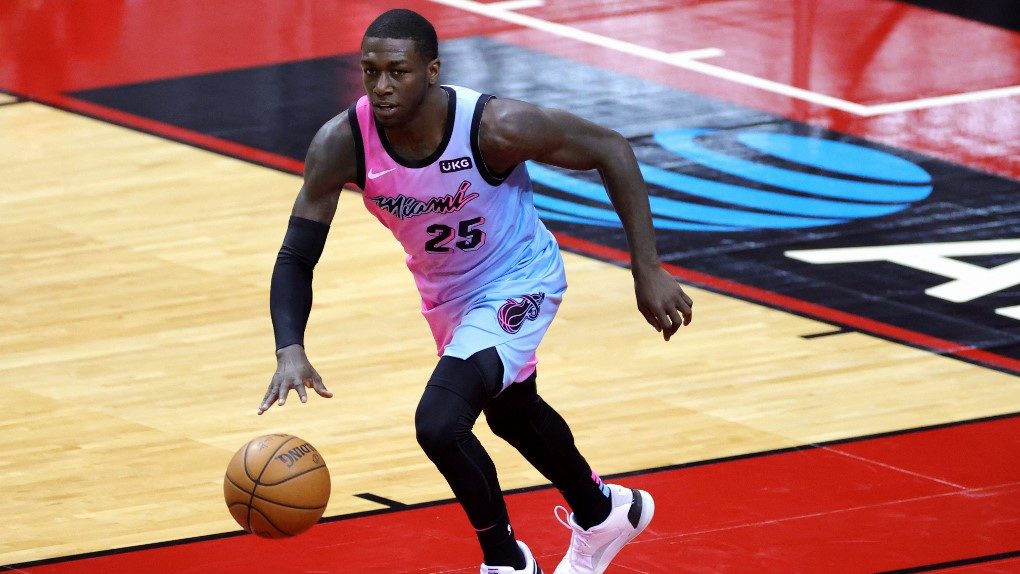 The Miami Heat have not had a good season by their standards, especially after making a run to the NBA Finals last year. This year they are fighting just to make the playoffs although their recent run of form does mean that they should get in. If they do, we'll take a look at the reason the Heat can make a return to the NBA Finals.
Lessons Learned from Last Season
One thing the Heat will be able to draw on from last season is the experience of playing high intensity games. Last year's run to the NBA Finals was special because of how unexpected it was. Let's start with how they began in the bubble, going 6-7 before the playoff rounds started. In fact, they entered the first round of the playoffs against the Pacers having lost 4 of their last 5 games. Somehow they were able to shake that off and sweep Indiana who were playing well heading into the series.
The Heat not only turned on the switch to beat the Pacers, they actually won their first 7 playoff games meaning they also took a 3-0 second round lead against the mighty Bucks who had the best record in the NBA. They ended up winning that series 4-1 before beating the Celtics in 6 games in the Eastern Conference Finals. If the Heat are going to do something similar this year, they'll need to make a statement in the first round.
You see this year they will not be taking anyone by surprise. Due to the circumstances of last year's run, the Heat were able to overcome their inconsistent play on the road which plagued them last season before the bubble. Miami finished 15-22 on the road last year and don't think that Boston and Milwaukee don't feel somewhat cheated that they lost to these guys in the bubble which was a neutral court. While Miami isn't quite as bad on the roach this year (14-16) they are much worse at home (19-14 compared to 29-7 last season). If they want to make it to the Finals, they will need to be road warriors to even stand a chance.
Supporting Cast Needs to Provide Actual Support
That has been the most disappointing part of the Heart season so far; the supporting cast. Both Tyler Herro and Duncan Robinson have regressed this year. Herro especially looks like a guy who is lacking in confidence which is why he's been in and out of the starting lineup this year. Herro is five years younger than Robinson (21) so there's still plenty of time for him to turn things around. There's also been big time regression from Goran Dragic but that's mostly due to age and attrition. Dragic is 34 this season and his body is starting to let him down. The Heat will certainly need the old Dragic back if they intend to make a run back to the NBA Finals.
The other piece of the supporting cast that will really need to step up is Victor Oladipo. Before you go speculating as to what is going on with him, nobody seems to know. It's very possible that he continues to be a non factor for the remainder of this season. The thing is, Miami needs all of their dogs in this fight and if they want to make a run to back to the NBA Finals which
means they'll have to go through Milwaukee, Philadelphia and Brooklyn, they'll need contributions from everybody, including Oladipo who at his best is a borderline All Star.
Heat Will Need Luck on Their Side
Are the Heat better than the Sixers, Bucks or Nets? Absolutely no they aren't' better than those teams, not right now anyway. Well that would have been the same answer given last year before the playoffs started if you would have asked about the Celtics and Bucks. We know what the Heat did to those teams but if they want to make another run, they'll probably need some help. Miami will play one of those three teams in the second round. If they aren't careful, they could even end up playing the Bucks in the first round which would be a disaster.
It's not to say that they fear the Bucks, but they must know that Milwaukee will have revenge on their minds for the team that embarrassed them in the playoffs last year. Make no mistake about it, Giannis was humiliated in that series and the Heat should expect him to come out with a vengeance. If they can manage to avoid one of the big boys in the first round, then they would need one of them to get upset while the other two beat each other up.
Miami has had terrible luck with injuries during the regular season and that can't be the case come playoff time. One very underrated part of their finals run last year was how their bodies began to fail them once they got to series with the Lakers. The Heat had several injured starters including their three best players at one point. Yet they still found a way to win games. That fighting spirit is still in there, they just need to dig deep and summon it one more time. That's the only way this team will have a chance of making another run to the NBA Finals.