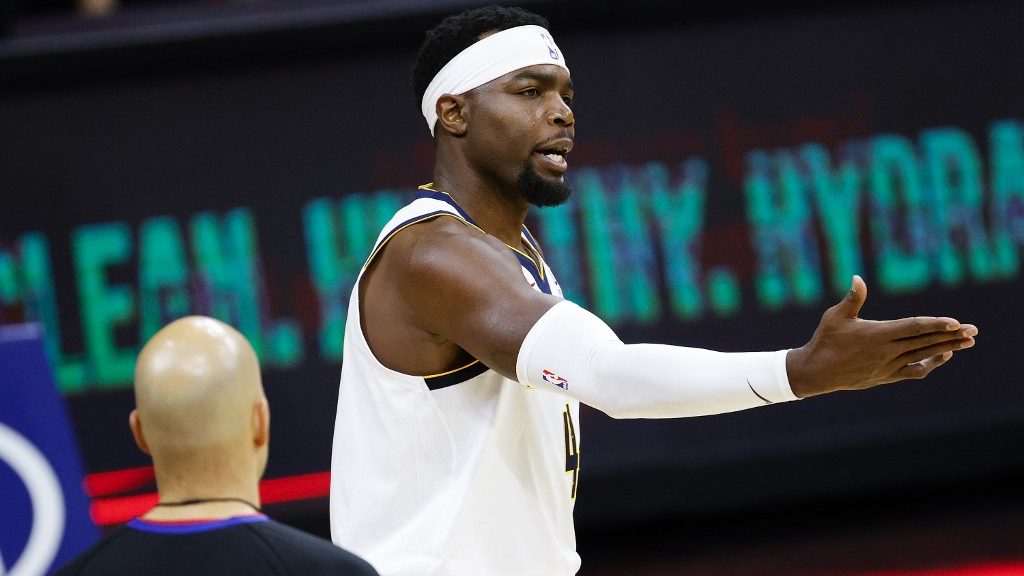 The Nets continue to get better while looking for their first championship in Brooklyn. It's been reported that Paul Millsap has agreed to a deal with the Brooklyn Nets, looking for a championship before age starts to become a factor. Millsap will join Blake Griffin, Kevin Durant, Kyrie Irving and James Harden as all-stars in the league. Millsap has made four all-star games on his own and if you combined all all-star appearances, you'd come away with 38.
Millsap was understandably disappointed with the Nuggets last season. This was his first time in the league where he didn't average double figures, scoring just nine points and 4.7 rebounds. There's no promise that Millsap averages double figures with the amount of talent on the floor with the Nets, but Millsap might have accepted that. It looks as though he's not worried about stats and wants a championship.
When the Nuggets went and traded for Aaron Gordon in March, Millsap started to come off the bench. Nuggets fans never knew Millsap was a bench player. He started for the Nuggets back in 2007. It's now 2021. Even in the playoffs, Millsap struggled to contribute, scoring just 6.4 points and 3.9 rebounds in 12.1 minutes per game. He's 36 years old and doesn't have all the time in the world any longer. He made his money and made his mark on the league. Now it's time to go try and contribute to a team to win a title. He thinks the Nets are his best opportunity to do this.
With Jeff Green signing with the Nuggets, Millsap saw an opportunity with the Nets. Essentially, Green was traded from the Nets to the Nuggets for Millsap. Both players will be valuable assets to their team. It was hard to understand why the Nets didn't re-sign Green but now that they've got Millsap on their side, it's way easier to understand.
Kevin Durant, Kyrie Irving and James Harden are the three top players on this Nets team. But neither of the three can stay healthy at the same time. These guys are going to take rest days and get injured throughout the season. It's just the nature of the game. Millsap should get an opportunity to contribute a solid amount this season.
On top of all that, he provides veteran leadership and understands the game extremely well. The Nets have signed Millsap along with Patty Mills who should be a large contributor himself moving forward. There will be two P-Mills on this team but don't get it confused. Both are completely different assets and can do completely different things.
At this point, the Nets are clear favorites to win the NBA Championship next season. They've got all the talent in the world and their bench can compete with the worst teams in the league. I'm not even joking.I hate that the NBA has turned out like this. I hate that we continue to watch these super teams be built but then you watch Milwaukee win the championship and realize the league isn't all that bad.
It's not like the Nets added Luka Doncic or Trae Young. They add 36-year-old Paul Millsap who couldn't average over 10 points last season. Yet still, the experience and leadership on this team is second to none. That's what counts when you're looking for that one additional piece to get you over the hump. The super teams are built around old and washed up players that haven't contributed like in their early days. As fans, we have to accept that.Millsap was a terrific addition to the Nets. Let's see how it plays out.