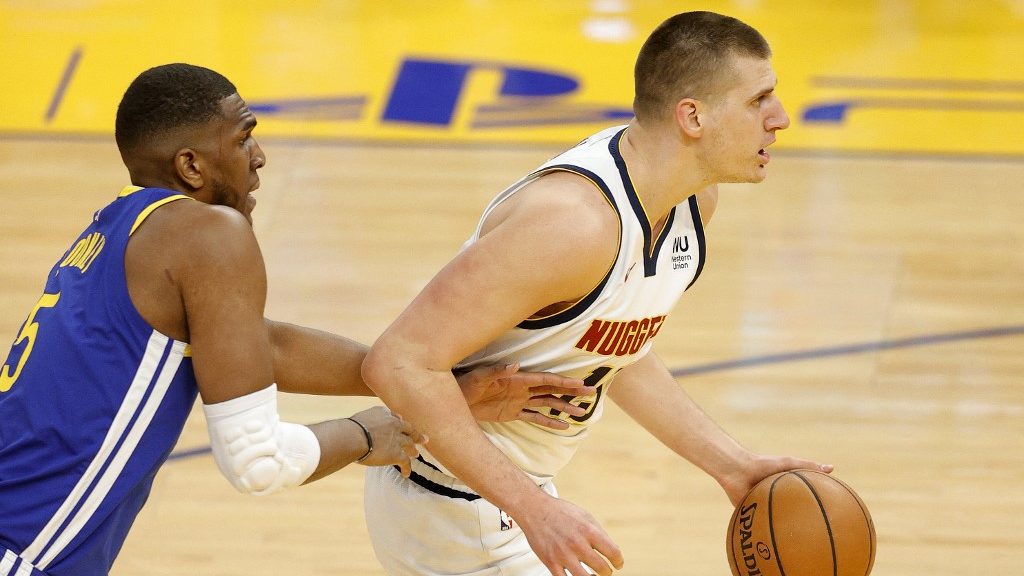 As the NBA regular season winds down, there are groups of teams heading to the Western Conference playoffs that are fighting tooth and nail for positioning. Among those are Denver and the L.A. Clippers and they are going at it tonight.
A look at the Western Conference standings finds the Los Angeles Clippers a half-game ahead of Denver, with both having the same number of losses at 21. By season's end, both will have played 72 games, which makes the outcome of this evening's battle on ESPN vitality important.
The Nuggets are spending the next few days in the City of Angels, facing the Clippers tonight and the Lakers on Monday before returning home. Denver will arrive at the Staples Center with an 18-11 (15-14 ATS) road record, with a point differential of +4.0. Tyronn Lue's Clips club is 24-8 (19-12-1 ATS) at home and their winning margin in those contests is 7.6 points a contest. We still don't know the exact status of Kawhi Leonard but high-quality betting sites like Intertops have Los Angeles as 4.5-point favorites against the NBA odds.
Denver Nuggets vs. Los Angeles Clippers
Saturday, May 01, 2021 – 10:00 PM EDT at Staples Center
Denver Adjusts to Life Without Jamal Murray
When Jamal Murray, one of the top guards in the league, was lost for the season on April 12, there was a lot of trepidation about what came next for Denver. Who would handle the ball from the backcourt? What kind of point production loss would there be from the guard spots? And what would happen to the very effective screen and roll game with Murray and Nikola Jokic? All very legitimate questions.
Since that fateful day, the Nuggets are 8-1 (though just 4-5 ATS) and have continued to win, if not always enough to satisfy bettors against the sportsbooks. Why is this?
As we have talked about on these pages before, the trade for Aaron Gordon was a stroke of genius. That gave head coach Michael Malone another big body at 6-8, 235, who also happens to be very athletic and offers a different skill set than what Denver had.
The loss of Murray forced what was a pretty good rebounding team to a superior one. The Nuggets are listed in the Top 7 in offensive and defensive rebounding today, which creates more scoring chances and takes away those from their opponents. This strategy is working for Denver to win.
Clippers Living Life with Who's Available
When meeting with the press day after day, one question any coach hates is, "When will player X be available again?"
It's not that the coach can predict this and when he has to answer those types of questions daily about a multitude of players, that makes a conundrum for the organization.
It's not like Los Angeles went into this blindly and was hoodwinked into signing Leonard and Paul George, who's shown a propensity of having minor injuries that last few seasons playing this long in the Association.
Besides these two, it's been a grocery list on the injury report for some time. Included on a regular basis have been Patrick Beverly, Serge Ibaka and Rajon Rondo since he was acquired.
On the nights when the shots are falling, the Clippers have overcome the stresses of a thinned-out roster. But when the hoists are off target and the defensive energy is not there, those who have backed the Clips for NBA picks are left to wonder what just happened.
Nobody is questioning the talent Lue's squad has, it's the constant state of flux that can have a negative effect in big games or later in the playoffs where continuity and connecting with teammates on both ends of the floor matters.
Who's the Play On?
The last month, these Western Conference clashes with the elite clubs have been very entertaining and a great prelude to what the playoffs should look like.
This is the third meeting between these clubs and the visitor won both. How they have won is by the offense. These outfits are in the Top 6 of field goal percentage made in the league and each is more than capable of excellent shooting nights, particularly against pedestrian defenses.
Los Angeles will have the advantage of playing at home and if Leonard can play for 24 minutes, the Clippers can win and beat the number. However, if he is still out or can only go 15 to 20 minutes, which suggests he's not really 100 percent, that gives the advantage to Denver to take this confrontation.
The spread is saying Leonard plays, but we'll grab the digits in this one not sure he will be his usual self.
NBA Picks: Nuggets +4.5 points (-110) at Intertops