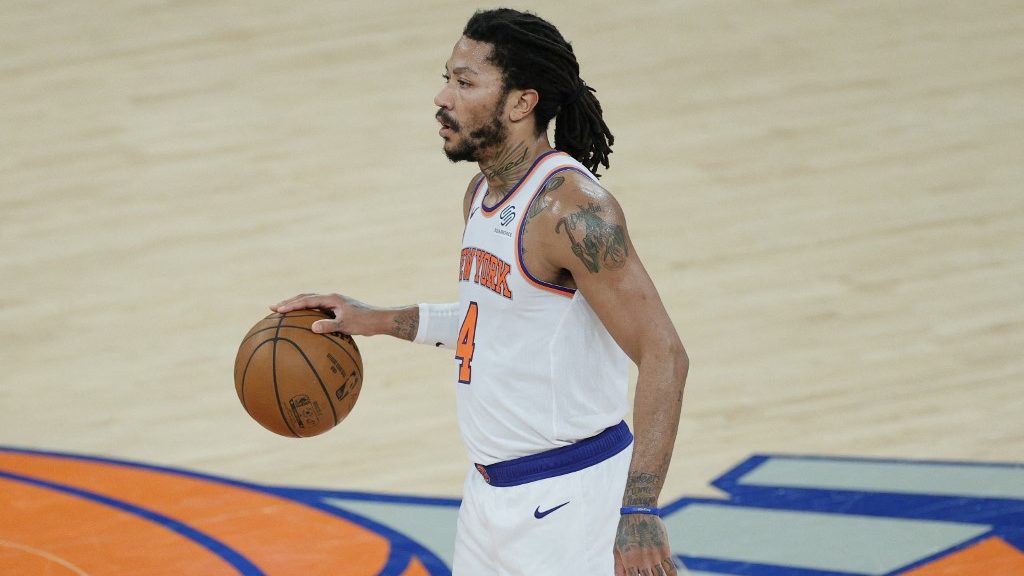 New York has a big victory over the Los Angeles Clippers Sunday and will attempt to win both games at the Staples Center to conclude their regular season on the road before heading home.
After winning their first two games on the road trip, New York was lambasted at Denver and Phoenix, the Knicks looked like they could get clobbered again against a Clippers club Sunday. Instead, New York reverted to form, held the Clips to 100 points and won by six as 7.5-point underdogs. The Knicks can complete a winning 4-2 road trip with another Staples Center triumph.
The Los Angeles Lakers blasted Phoenix 123-110, thanks to Anthony Davis scoring a season-high 42 points. AD was unstoppable which came on the heels of 36 points in a loss to Portland the game before. Davis will try and lead his team out of a play-in game this week by reaching the No. 6 spot in the Western Conference. The betting odds at Intertops and other online betting sites have the Lakers as 5.5-point home favorites.
New York Knicks vs. Los Angeles Lakers
Tuesday, May 11, 2021 – 10:00 PM EDT at STAPLES Center
It's as Simple as the Knicks Playing Their Game
In those blowout losses the Nuggets and Suns, New York (38-30, 43-23-2 ATS) was unable to control the tempo in the first half against Denver and the final two quarters versus Phoenix. Coach Tom Thibodeau talked to his players before Sunday's afternoon affair and stressed the importance of maintaining control. The players understand there are ebbs and flow to every game, but it's how you manage and opponents surge and maintain your level of play when playing well.
The Knicks players are no longer interested in "good losses", they are playing to win. Derrick Rose kept New York in the game versus the Clippers early with offense (19 first-half points) and the defense along with Julius Randle and RJ Barrett sealed it late.
The Knicks players continue to see and learn, this is what good teams do, a variety of players contribute to games and make winning plays in the fourth quarter to secure victories. That thirst for success is part of this group's profile and they know they can beat the defending champs.
Lakers Try to Find Mental Toughness Amid Issues
On Monday, reports emerged that LeBron James was targeting this game for a return. From those doing sports betting to the sportsbooks, it is imperative James returns to 100 percent for the Lakers to have any chance to repeat. After missing 24 of 26 contests, LeBron won't come back fully healthy, yet, the hope is he can avoid stepping on someone's shoe and play his way back.
Davis showed he is ready and calling out Kyle Kuzma in the Portland loss might establish him as the leader, as he was in the playoffs last season. Kuzma lamely responded to Davis's call-out, which seemed to resonate with everyone in hammering Phoenix.
Coach Frank Vogel needs James back along with Dennis Schroeder, which adds greater versatility on both ends of the floor. The Lakers have played and talked soft without AD and LBJ. However, this is go time and now is when this team has to come together, play the defense they are capable of and manufacture points from the stars and those involved.
Leadership has to guide this team and play together.
Who's the Play On?
While LeBron should provide the Lakers an energy boost, he's still missed 92 percent of his team's last 26 contests. Davis was very inconsistent upon his return and James seamlessly integrating back into the rotation is not a given.
New York remains the top defensive team in points allowed and field goal percentage. The Knicks come in 17-6 ATS after a road win. That alone is a good reason to back the Knickerbockers for NBA picks. When we add in and recognize that the Purple and Gold is 4-16 ATS at the Staples Center off a home win by 10 points or more, we are backing the underdog.
NBA Picks: Knicks +5.5 (-110) at Intertops