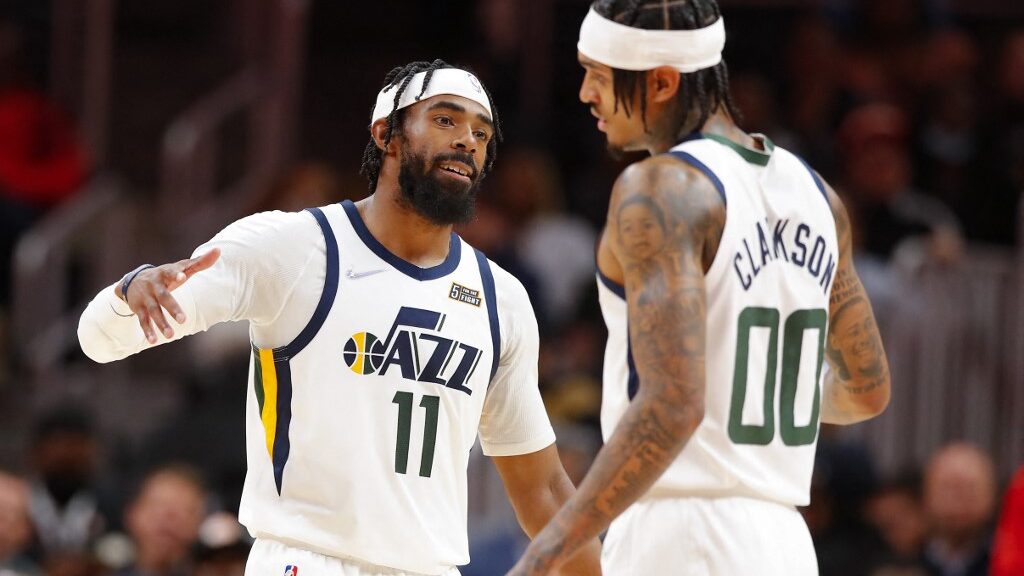 Here is a breakdown of my favorite NBA bet for today's card. Top sportsbooks have released their NBA odds for tonight's NBA action. While there aren't a lot of games to choose from, I think it is very lucky that Atlanta vs. Utah is happening today because this game offers a very attractive betting opportunity. For reasons that I will explain, you should play the spread for this game.
Atlanta Hawks vs. Utah Jazz
Tuesday, November 9, 2021- 9:00 PM ET at Vivint Arena
It Will Come
One may check out recent box scores and see that Utah lost to Orlando. At first, glance, seeing this result may create concern about Jazz. But know for your best bets that Utah's recent results only reflect the reality about basketball that bad things can happen when a team's shot isn't falling.
I would be concerned if the Jazz weren't attempting the shots they wanted to. If they weren't creating favorable opportunities for themselves, then I would be worried about their offensive play. However, the Jazz is attempting the sixth-highest frequency wide-open three-point attempts. Moreover, they are attempting open threes at the third-highest rate.
Their offense, which in recent years has become known for generating strong three-point opportunities, is therefore running as it should and does not merit concern. The threes simply haven't been falling for them, which is something unfortunate that happens in basketball to the best players and the best teams. When it comes to Utah's recent games, we just have to acknowledge that this is what is happening, stay rational, and move on.
While they are doing a great job, as always, of generating open three-point attempts, they are only converting 24.6-percent of them. They rank second-to-last in the NBA in this statistic despite being as well-stocked and loaded as they have been and are in terms of quality three-point shooters.
Bojan Bogdanovic and Jordan Clarkson are the biggest individual underachievers for Utah right now. Bogdanovic, in his career, completes 39.2 percent of his three-point opportunities. He converted 39 percent of them last year. This year, however, his three-point percentage is down nine percent relative to what it was last year.
Similarly, Jordan Clarkson likes to attempt a lot of threes and, like Bogdanovic, he has every right to be a high-volume three-point shooter. Clarkson's three-point percentage this season, however, is down 13 percent relative to what it was last season and 12.2 percent compared with what his career average is.
I like how both players are still attempting a lot of threes because it evinces a continued self-confidence in their shot. Their coach also continues to trust them. There is too much history, too much of a data sample, to suggest that their hardship will continue.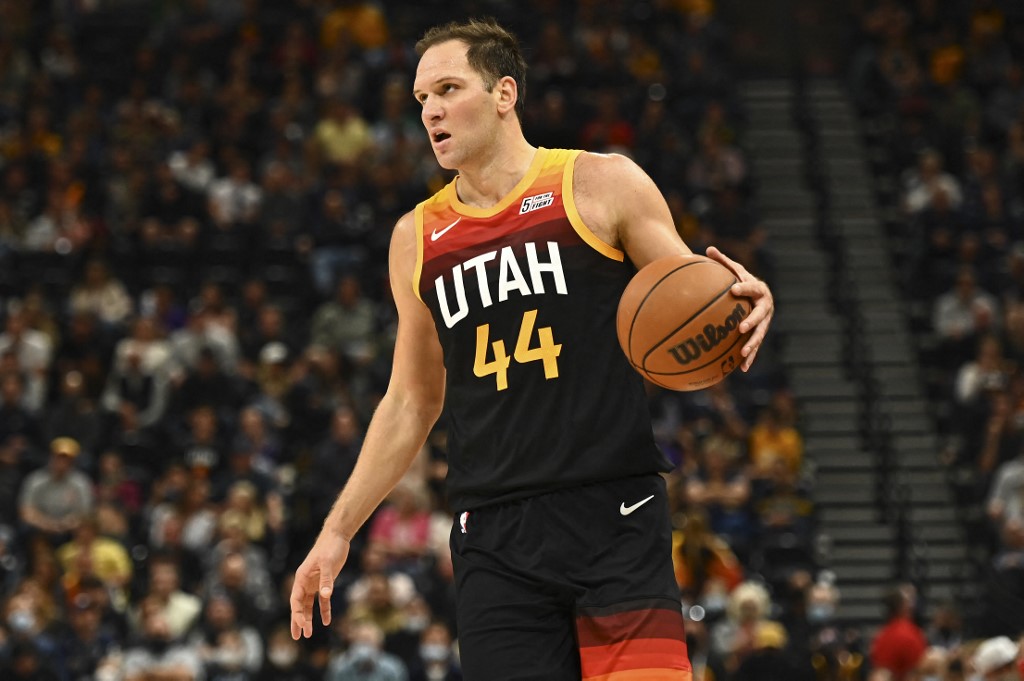 Atlanta's Struggles
Besides, Atlanta's struggles have been much more constant than Utah's. The Hawks are currently suffering 1-5 SU and ATS losing streaks. During these streaks, they have allowed over 115 points five times. While their offense has been a bit inconsistent, their defense has been consistently porous.
Atlanta's Perimeter Defense
Quite fittingly, from Utah's perspective, Atlanta struggles with its perimeter defense. Currently, the Hawks allow the ninth-highest rate of wide-open three-point attempts and the 12th-highest frequency of open ones. They just gave up 50 points to Steph Curry because he was able to be prolific from behind the arc against this defense.
Curry's Warriors scored 127 points in a double-digit victory that saw them convert 40.9-percent of its 44 three-point attempts. Atlanta's issues with perimeter defense are thus absolutely current and the list of opponents who could take advantage of these issues extends beyond Golden State.
The Situation
Besides suffering match-up disadvantages, the Hawks are in a bad spot tonight because they played last night. They have to play a second consecutive game tonight with the second game taking place in high-altitude Salt Lake City. They will not be fresh and they will be more tired.
So far this season, Atlanta is 0-2 ATS on the second-leg of a back-to-back. Playing at altitude will make things more difficult. Keep this trend in mind for your sports betting.
Ball-Screen Defense
An additional match-up disadvantage derives from Atlanta's characteristic reliance on its ball-screen game. The Jazz has a strong ball-screen defense that is suited to stop the Hawks when they attempt to execute their favored ball-screen for the ball-handler play.
Against this play type, the Jazz allows the fourth-lowest PPP (points per possession). Conversely, Atlanta allows the fifth-most PPP against this play type, which is likewise crucial to know because Utah's offense also relies heavily on it.
The Verdict
Atlanta is just the right team for Utah to get its shooting right against. Expect the Jazz to damage a vulnerable Hawk defense while Atlanta's offense fails to keep pace largely because of Utah's strong ball-screen defense.
Plus, the Hawks are in a tough scheduling situation. For the above reasons, bet on Utah with your NBA picks.
NBA Pick: Jazz -8 at -108 with Heritage Sports (visit our Heritage Sports Review)

*The line and/or odds on picks in this article might have moved since the content was commissioned. For updated line movements, visit BMR's free betting odds product.