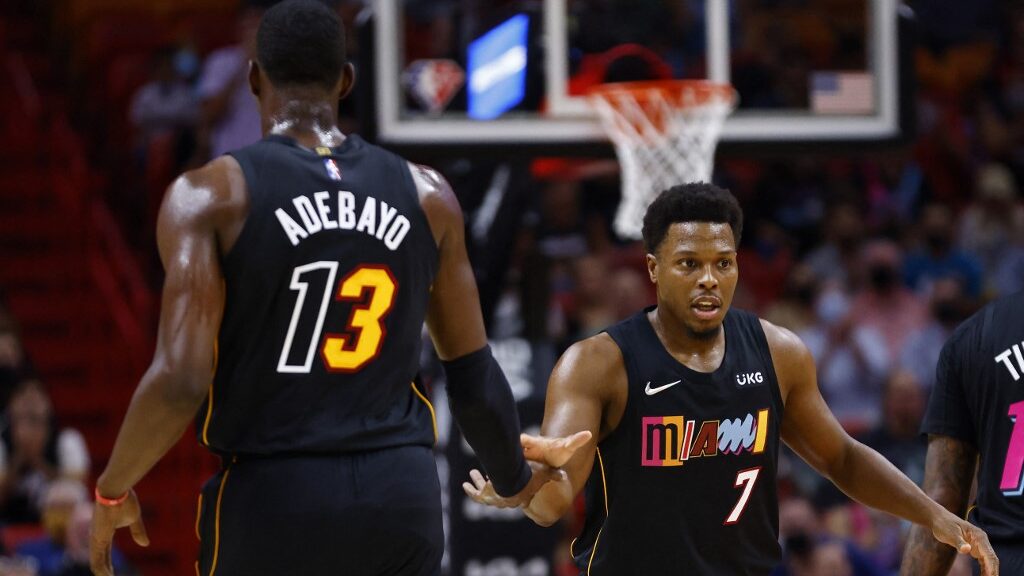 After scanning Tuesday's betting card, I have found my favorite bet to place. Here are the details. Top sportsbooks have released their NBA odds for tonight's NBA action. One game interests me as the one most worth investing in: Miami vs. Detroit.
Enjoying life at 11-6, the Heat will look to improve upon their record by bouncing back from their loss against Washington.
After making headlines thanks to a heated exchange between LeBron and Isaiah Stewart, the Pistons will try to end their current two-game losing streak. For reasons that I will explain, you should play the spread for this game.
Miami Heat vs. Detroit Pistons
Tuesday, November 23, 2021- 7:00 PM EST at Little Caesars Arena
The Spot
Since the Heat is coming off a loss -- a rare one, outside of a cruel early-November stretch -- they are in a great spot against a much weaker opponent. Recent history indicates that they will be angry and take out their anger on a team that they can beat by a lot more points than the spread implies.
For example, after losing to Indiana, Miami beat Orlando by 17 points. The Heat stayed focused for all four quarters. Likewise, at the end of last year, they won at Detroit by 13 points after losing to Milwaukee. Before that pair of games, they covered the spread against Minnesota after losing to Dallas. The list continues, such that one has strong reason to expect a very focused Heat squad today.

Piston Offense vs. Heat Defense
Like several other NBA teams -- Utah, for example, comes to mind -- Detroit's shot selection is influenced by analytics. Rather than take mid-range shots, the Pistons focus on attempting shots at the basket and three-pointers. With our sports betting in mind, I dislike the Piston offense because I think they will be inefficient tonight in both areas.
Detroit attempts the fourth-most field goals within five feet of the basket. Several Piston players focus on trying to drive the ball to the basket. Top draft pick Cade Cunningham, for example, averages 10.8 drives per game. Several teammates are right behind him, like Jerami Grant with 9.1 drives per game and Cory Joseph, who drives the ball 7.1 times a game.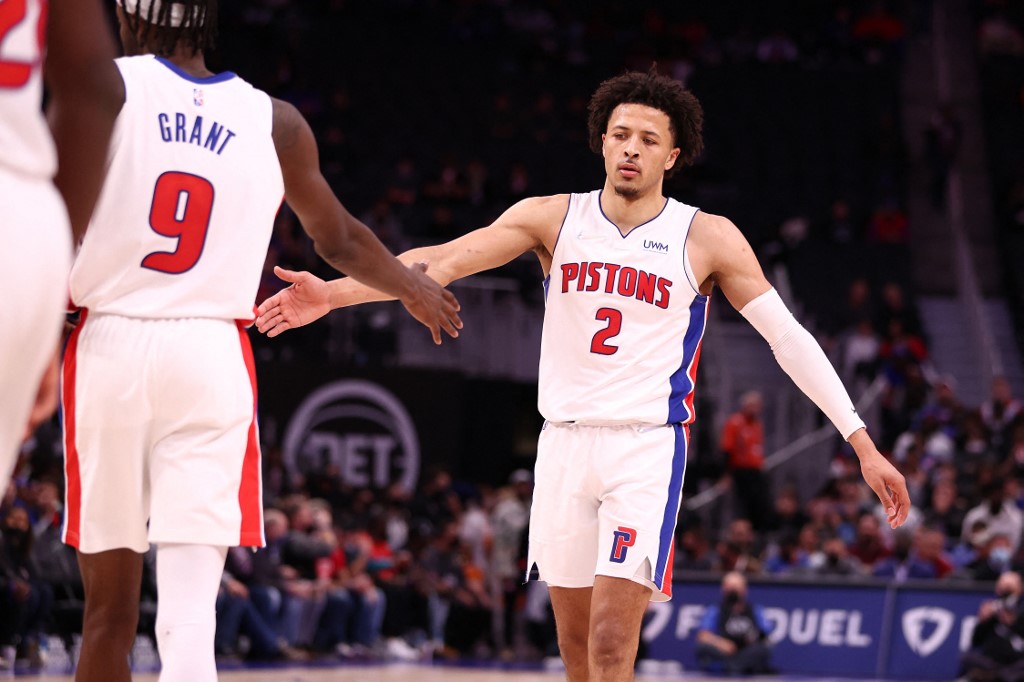 The Piston offense matches up poorly with a Heat defense that allows the fewest field goal attempts within five feet of the basket. Part of Miami's defensive excellence consists in its ability to deny opposing players the ability to comfortably attempt shots in the area where Piston players are most inclined to try to score.
Miami owns the NBA's fifth-best defensive rating largely because of its team defense, although just about all of its regular players grade out positively as individual defenders. One area of the court where Miami's strong team defense is apparent is in the middle, around the free-throw area. This is a dangerous spot for defenses because, given its proximity to the basket and the three-point line, the ball-handler has many more easily obtainable options here.
But off-ball Heat defenders are great at rallying to this spot in order to make life difficult for the opposing ball-handler. So, for example, if an opposing player reaches the free-throw line on a drive, a Heat perimeter defender will dig in order to disrupt his path to the basket and otherwise make him uncomfortable.
Generally, the Heat are known for switching, such that, on ball-screens, a Miami defender remains in front of the ball-handler.
Switching prevents driving lanes from opening up in a North-South direction. With their offseason acquisitions, the Heat are even more able to switch this year. In sum, driving on Miami's defense is very difficult. Guys like Cunningham, Grant, and Joseph will be uncomfortable.
Miami's intense willingness to help and create congestion inside does create more three-point opportunities for the opponent. However, Detroit is literally the least likely team to take advantage of these opportunities. As measured by three-point percentage, the Pistons are the NBA's worst three-point shooting team.
Heat Offense vs. Piston Defense
Observe for your best bets that, as measured by defensive rating, the Pistons have the NBA's seventh-worst defense.
This fact is interesting because Detroit is actually very good at limiting opponents' scoring efficiency near the basket.
What is bad news for Detroit is that the Heat generally don't care much about scoring near the hoop.
They attempt the fourth-fewest field goals within five feet of the basket. Whether it's Tyler Herro's mid-range prowess or Kyle Lowry's three-point shooting, the Heat are strong in the areas where the Pistons concede efficient scoring.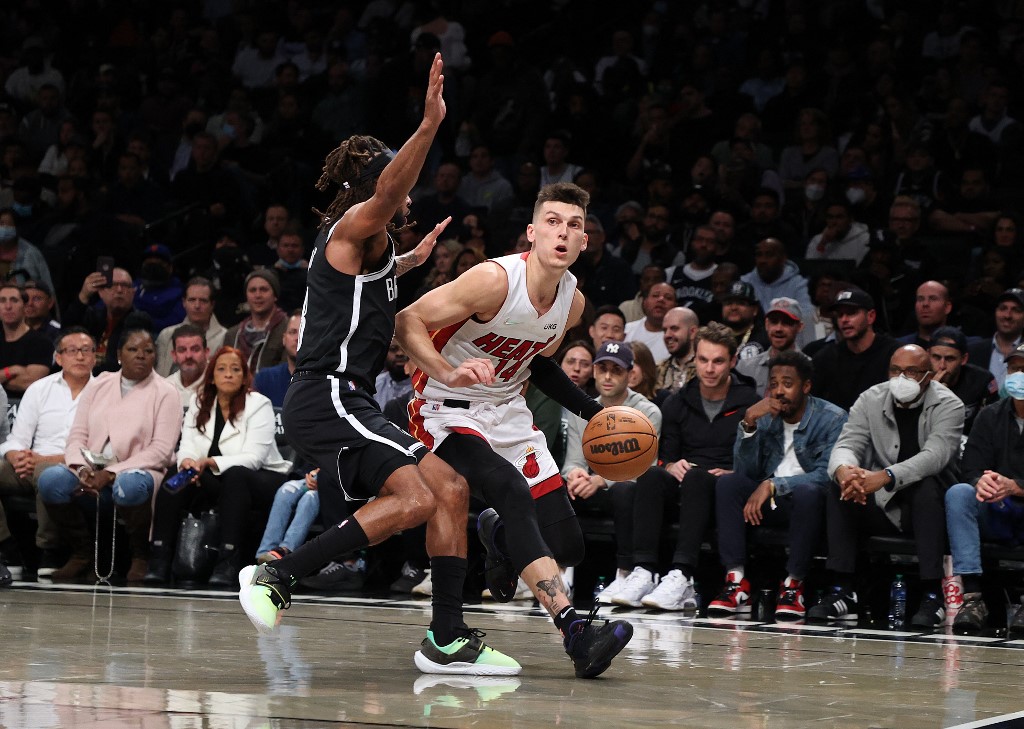 Miami has a great track record of blasting the league's lower-ranked defenses, as evident in its higher-scoring drubbing of teams like New Orleans, Charlotte, and Memphis. The Heat will add Detroit to the list tonight. For the above reasons, invest in Miami for your NBA picks.
NBA Pick: Heat -9.5 at -115 with Bovada (visit our Bovada Review)

*The line and/or odds on picks in this article might have moved since the content was commissioned. For updated line movements, visit BMR's free betting odds product.