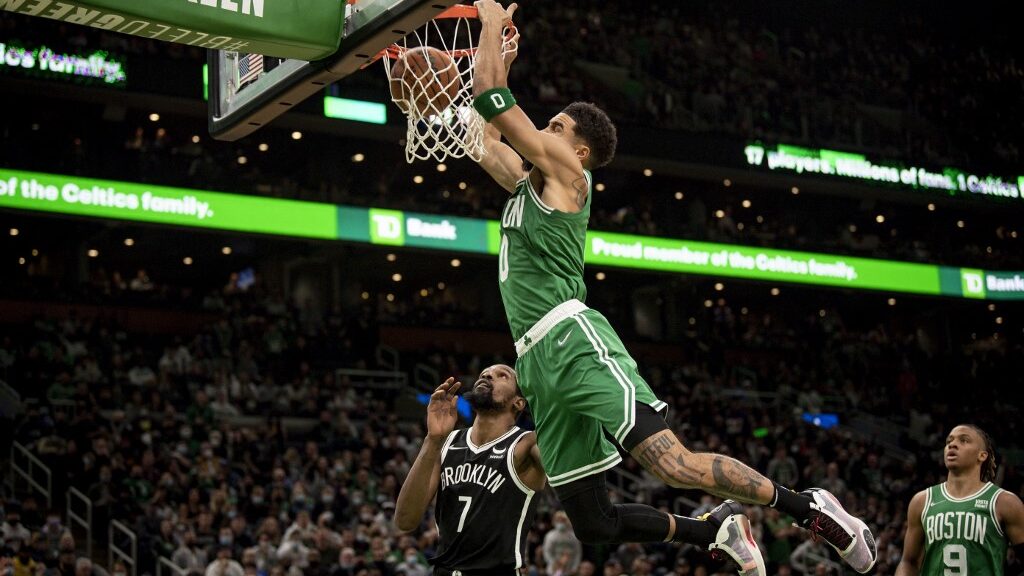 Today's NBA card has one game that really interests me as a bettor. Read ahead for analysis as the top sportsbooks have released their betting odds for tonight's NBA action and the matchup I like is the Celtics vs. Lakers.
The recently high-scoring Celtics are coming off a win at Portland while the Lakers' loss to their L.A. rival positions them at .500. For reasons that I will explain, you should play the spread for this game.
Boston Celtics vs. Los Angeles Lakers
Tuesday, December 7, 2021- 10:00 PM EST at STAPLES Center
Jaylen Brown's Injury
The reason why online sports betting sites are slow to release their NBA odds for this game is the injury inflicting Celtic shooting guard Jaylen Brown. He missed every game from November 6 to November 20 with a hamstring injury. Then, his team gradually ramped up his minutes from November 22 to December 1.
After the game on December 1, though, he experienced tightness in the same hamstring -- after all, hamstring injuries are notoriously pesky -- and has been sidelined since. Overall, since playing on December 1, Brown has missed two games. He is listed as 'questionable' for tonight's game.
Missing, But Not Missing Jaylen Brown
On the surface and according to public perception, Brown's potential absence is significant to Boston's chances.
He is indeed an efficient scorer who is averaging 21.4 points per game. His absence would undoubtedly mean a loss of talent to Boston's lineup.
But I am excited by the prospect of his missing tonight's game because I think his absence helps the Celtics play better as a team, although the NBA odds would make Boston a stronger underdog in response to his absence because the betting public attaches strong value to him.
Although Brown rarely seems to realize it, basketball is definitely a team sport in which team chemistry trumps individual talent. Given his off-ball role, it may not be totally fair to criticize him for his low assist total -- he averages 2.2 assists per game -- which is down 1.2 from last year.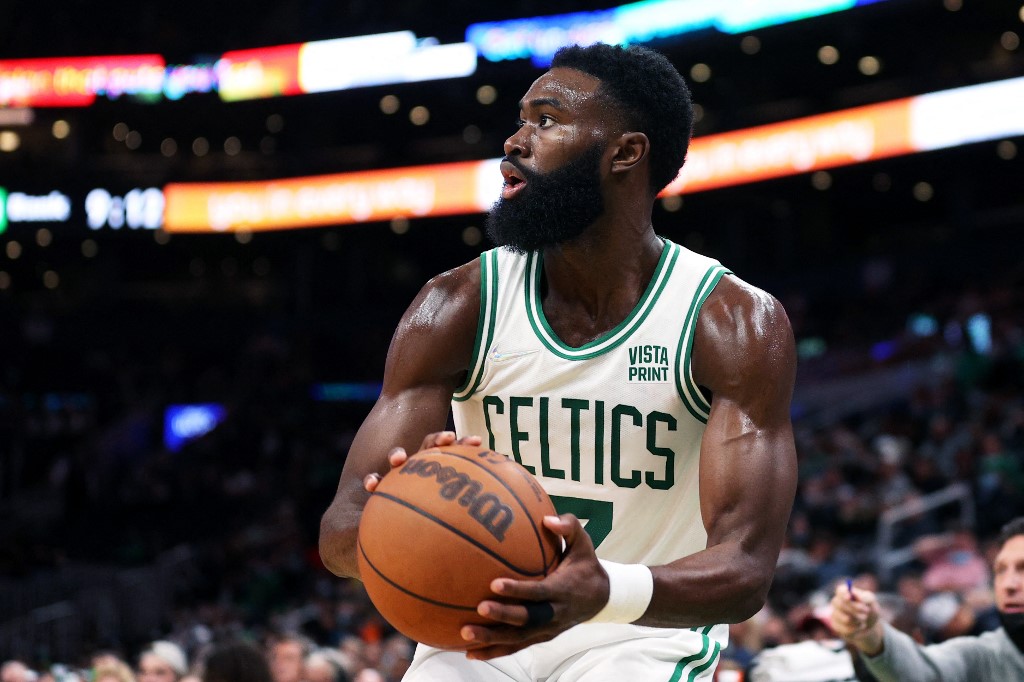 Opposing defenses know to key in on him and Jayson Tatum, yet Brown is consistently content with trying to master difficult situations by himself and without the help or involvement of his teammates. Brown's selfishness helps explain why the offense as a whole performs better in his absence.
From the season opener to the last game Brown played before his two-week absence, Boston's offensive rating was 103.8, just ahead of teams like Orlando and New Orleans. During his two-week absence, however, the Celtics' offensive rating shot up 6.5 points to 110.3.
Jayson Tatum
Know for your NBA picks that the key to this game, whether Brown ends up playing or not, will be leading-scorer Jayson Tatum. Tatum is not a big assist-getter himself, but recent history shows that he is starting to see the light while Brown is still in the dark.
In Tatum's last four games, he has accrued 10, two, five, and four assists, respectively. He is getting his teammates more involved as defenses to try to focus on him. His individual scoring is still a seminal part of the Celtic offense. With high-frequency Tatum is tasked with scoring by himself in isolation plays.
Without Brown, Tatum is a more prolific and more consistent scorer. When Brown returned to the lineup, Tatum laid eight- and 15-point clunkers and suffered in terms of efficiency, and generally struggled to score many points. But in his last two games, both without Brown, Tatum accomplished efficient efforts in which he exceeded 30 points. These games were in Utah and then in Portland. Keep these results in mind for your sports betting.
Tonight, Tatum promises to thrive even if Brown does come back because Tatum's 30-point output against Houston shows that he can coexist well with Brown if the matchup is right or if the opponent is bad enough. The game tonight presents a good opportunity for Tatum because his career offensive rating is second-highest against the Lakers. He only has a higher offensive rating against the poor Pelicans.
Laker Offense vs. Celtic Defense
As you'd expect, the Lakers this season are relatively averse to scoring from behind the arc. They rank 21st in three-point attempts. Instead, they average the third-most field goals within five feet of the basket. With guys like LeBron and Anthony Davis, L.A. prefers to attack the basket.
Both guys are banged-up: LeBron is dealing with an abdominal injury and AD with a thumb issue. But both are listed as 'probable' for tonight's game and will likely be available to try to score at the basket. Boston, though, is gaining a stronger understanding of its new head coach's system.
Coach Udoka wants them, for example, to switch under certain circumstances. Switching is a great way to take away an opponent's driving lanes in a ball-screen situation. Consequently, switching is one tactic defense will employ to keep opponents from driving or otherwise attempting shots at the basket. Know for your best bets that the Celtics are excellent at limiting opposing attempts at the hoop: they allow the third-fewest attempts within five feet of the basket.
It helps them in this endeavor that, based on defensive rating, their top centers Robert Williams III and Enes Freedom are strong. Freedom, notably, has improved strongly on the defensive end, determined to improve upon his reputation.
Coach Udoka's new system, as Celtic players continue to grow defensively by adapting to it, makes his team well-equipped to limit the Laker rim-attacking offense.
The Verdict
As Dennis Schroder's most recent 31-point, the eight-assist effort is only one example of, the Celtic offense is ready to keep skyrocketing without Brown. If Brown plays, Tatum is still primed to thrive again against the Lakers while Schroder's form is independent of Brown's playing status.
These two or three guys will help the Celtics outpace a Laker offense that does not match up well against a Celtic defense adept at keeping opponents away from the rim. For the above reasons, I love Boston's chances of covering the spread tonight.
NBA Pick: Celtics +2.5 (-108) with Heritage Sports (visit our Heritage Sports Review)

*The line and/or odds on picks in this article might have moved since the content was commissioned. For updated line movements, visit BMR's free betting odds product.