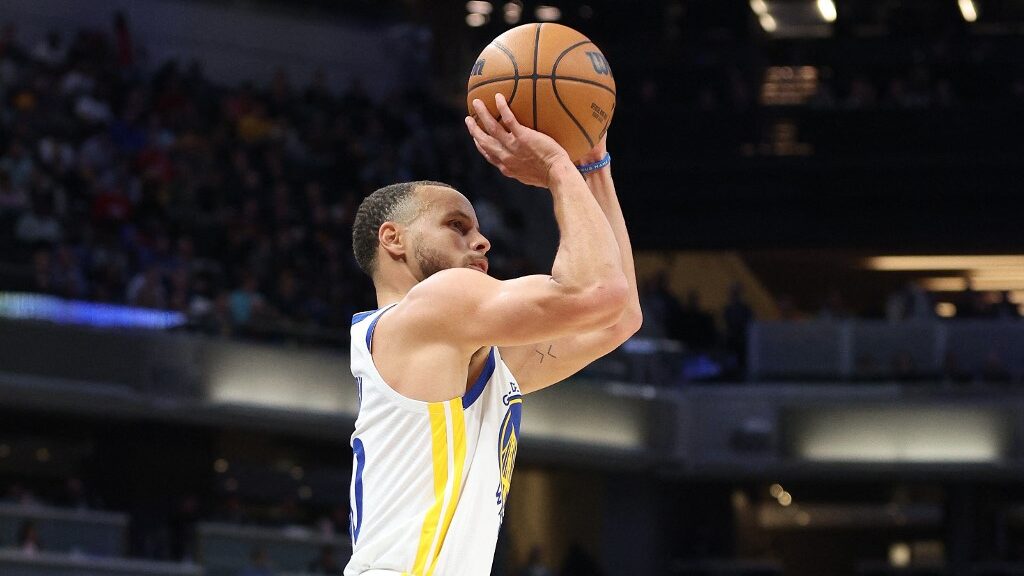 Let's make the most of a small card tonight by hammering one game. Top sportsbooks have released their NBA odds for tonight's NBA action. This is a small card, so it was easy to find the game I love the most: Golden State vs. New York.
Based on the match-up and given certain dynamics of team form, I think a specific side is clearly worth backing. For reasons that I will explain, you should play the spread for this game.
Golden State Warriors vs. New York Knicks
Tuesday, December 14, 2021- 7:30 PM EST at Madison Square Garden
New York's Dismal Offense
Last year's strong defensive output for the Knicks made it all the more obvious that their offense was the team's weakest component. Lack of offense also held the team back during its playoff series loss to Atlanta.
So the Knicks brought in Evan Fournier and Kemba Walker and looked to introduce a different style of play on offense that did not revolve so heavily around last year's All-Star Julius Randle.
The new-look Knicks enjoyed a strong start to the regular season: they put up 116 on Boston (in regulation) and exceeded 110 points in four of their first six games.
But everything is going to pieces. Walker has struggled so significantly that he has been forced to ride the bench. The former Celtic has not logged in minutes since November 26, which he's obviously vociferously angry about.
Fournier's productivity has dropped significantly from his days in Orlando. Despite being a higher-volume shooter, his efficiency behind the arc is as low as it had been in years. As for Randle, he is not playing so much to his strengths. He characteristically loves to use his superior strength to muscle his way past opponents to the basket.
However, he is driving 2.4 fewer times per game this season. Instead of attacking the basket, he is opting more often to shoot. Since the Knicks' offseason additions are not panning out and because Randle's playing quality is depreciated, too, the team is struggling to reach 100 points in a game.
On top of its offensive struggles, the defense is worse than it was last year. Whereas the Knicks had the fourth-best defensive rating last season, they currently rank 24th in the category.
Because they aren't as strong defensively while they're struggling to score, they're currently suffering 0-3 SU and ATS losing streaks.
New York's Ball Screens
Offensively, the Knicks love to run pick-and-rolls for the ball-handler. Derrick Rose and Alec Burks (especially since he's taken over for Kemba) have primarily been the ball-handling executors of this play-type.
Overall, the Knicks run this play-type with the fourth-highest frequency. They're rather mediocre with this play-type certainly ranking behind teams that excel with ball-screens like Utah and Atlanta, but they're not as bad as teams like Orlando.
Golden State's Ball-Screen Defense
I love the Warrior defense tonight because Golden State ranks number one at defending against the pick-and-roll for the ball-handler play-type. The Warriors allow the fewest points per game and the fewest PPP (points per possession) against this type of play.
Their defense has been so successful this year -- top-ranked, by a solid margin, in defensive rating -- because they have plenty of great on-ball defenders like, obviously, Draymond Green. But other guys are also investing significant and successful effort on defense who hasn't always been thought of as elite defenders.
Two such defenders are Andrew Wiggins and Stephen Curry. I want to focus on Curry as an exemplary component of Golden State's ball-screen coverage. Video footage shows how helpful he is against the ball-screen because he is able to be in multiple places in rapid succession.
Against the Nets, for example, he'll act like he's in "drop" coverage to anticipate a pass, and then he'll pressure the ball-handler James Harden in order to force a turnover. He'll also hedge in order to slow the opposing attack down and in order to be able to recover back to his man.
He's helped the Warriors create a nice highlight reel of ball-screen defending and I don't see why this can't continue against a struggling and lackluster Knick offense.
Important Trend
Golden State's success against ball-screens is pivotal to its overall ability to win games. Know this fact for your sports betting. The Warriors are 4-0 SU and 3-1 ATS against teams that rank top-five in the frequency of pick-and-roll ball-handler plays.
Comparison of this 75-percent cover percentage with its overall cover percentage shows that, from a betting perspective, they are really all the more likely to succeed against teams that rely heavily on the pick-and-roll for the ball-handler. This trend concisely explains why they match up well against New York.
Warrior Offense vs. Knick Defense
Golden State's offense revolves primarily around Stephen Curry, of course. He is the main reason why the Warriors attempt the third-most three-pointers per game. While he's more comfortable attacking the basket than people give him credit for, he is a sharpshooter who regularly amasses at least five threes per game.
In terms of percentage and volume, he is one of the best players at taking advantage of great shooting opportunities. Know for your best bets that he'll help exploit a Knick defense that allows wide-open three-pointers with the second-highest frequency.
The Warriors are also devoted to creating and exploiting transition opportunities. They have great outlet passers such as Draymond and Stephen. They also have terrific finishers like Wiggins with his notoriously strong and energetic rim-attacking.
With a plethora of well-suited players, they scored the eighth-most points in transition per game, which is a ranking they can improve upon against a Knick team allowing 1.16 PPP in transition per game.
New York still wants to go slow and Golden State's ability to run will help create a pace that is too fast for the lackluster Knicks.
The Verdict
Golden State, spearheaded by strong on-ball defenders and great ball-screen coverage abilities, will limit an already struggling Knick offense that will fail to keep up with the Warriors' barrage of transition and three-point scoring.
I recommend playing the Warriors ML if it is -150 or below because I always prefer to take the money-line if it's not too expensive. Of course, I also love the Warriors ATS. I expect a double-digit Golden State victory tonight. Be sure to follow this advice for a profitable NBA pick.
NBA Pick: Warriors -4 (-105) with BetOnline (visit our BetOnline Review)

*The line and/or odds on picks in this article might have moved since the content was commissioned. For updated line movements, visit BMR's free betting odds product.