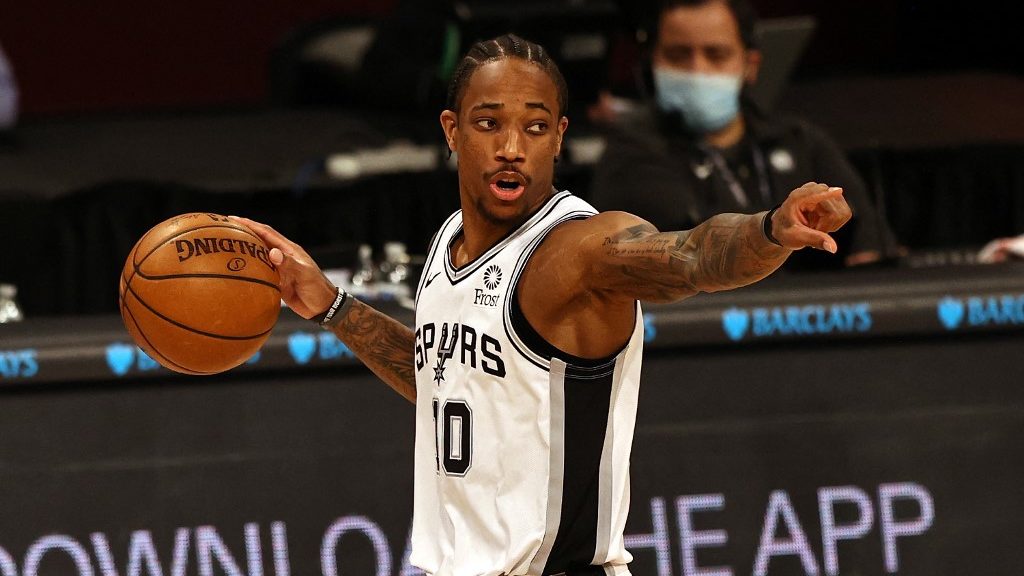 The Bulls had little to no choice but to go for it this season to try and appease their soon-to-be free agents in 2022. They broke the piggy bank open to sign DeMar DeRozan and Lonzo Ball, but is it enough to win the East?
Bulls Back Up Brinks Trucks
Chicago had little option this offseason other than to spend money. They were coming in with a lot of cap space and they didn't waste any time using it.
First, they sign and traded for Lonzo Ball and then used some more of that money to sign DeMar DeRozan. Both players are making a hair over $20 million per year over the next four seasons. With Zach LaVine and Nikola Vucevic facing the free agency in 2022, it was an all-in move that may pay off in the short term but also gives them some leverage next season if LaVine asks for too much money. Take it into consideration for your NBA odds.
Firstly, Ball gives the Bulls some much-needed defense at the guard position, while also taking a lot of play-making pressure off of LaVine. It's a win-win and it gives the Bulls the ability to bring Coby White and Alex Caruso off the bench as a sixth man and backup point guard, something they are both more suited for. The ball fits perfectly next to LaVine as well in the starting lineup, so as far as top sportsbooks are concerned, it's a home run.
DeRozan is more of a B+ signing, but only for a few reasons. Obviously, he is an accomplished scorer and probably has no problem playing that second or third option behind LaVine and at times Vucevic. The really big advantage he brings is an insurance policy in case LaVine walks next year. However, the downside is, what will he look like in the final two years of that contract where he'll be 34 and 35 years old?
Four Alphas?
It may not be all sunshine and championships in the Windy City just yet. The Bulls still have some weaknesses and questions marks. The biggest question right now is, how do the Bulls' stars share the ball?
It was evident last season that the Bulls needed scoring behind and/or next to LaVine, but it's possible they splurged a little too much some this offseason.
If you are still deciding for an NBA pick, I've already mentioned that these signings will help entice LaVine and Vucevic to stay just as much as they are an insurance policy in case they walk, but sharing the ball between the four alphas in this starting lineup (while also developing the Bulls' young potential stars) is going to be a huge challenge for Billy Donovan.
There will need to be some creative staggering in order to let everyone eat on offense. I'm assuming it will look something like LaVine being the main option while Vucevic and DeRozan serve as options two or three depending on the night and matchup. That will give Ball, Patrick Williams, along with White and Caruso the chance to pick up the rest of the scoring.
If they can figure it out, I am bullish on the Bulls, but there is one glaring weakness that will keep them from being contenders this season.
Interior Defensive Issues
The Bulls traded Wendell Carter last season to acquire Vucevic, but for some reason they decided to ship Dan Gafford out of Chicago as well, which leaves them with Vucevic as their only true center. Thad Young and Lauri Markkanen (if he isn't traded) will play small—ball centers, but they are not defensive stoppers at the rim.
They could still make a trade that could send Markkanen away for some interior help behind Vucevic, but, without that, Chicago is going to be a mess on interior defense.
Ball and Caruso along with Williams should help a ton on the wing, so the hope is they mitigate the shaky interior defense some, but I'm not sold yet. Even if the Bulls' offense is top 10 in the NBA, their defense is almost surely going to be in the lower third. This caps their potential Eastern Conference upside and we haven't even talked about the Nets, Sixers, or defending champion Bucks, who are in the Bulls' division.
At best, I think the Bulls can be the fourth seed in the East and win a series against the Heat or whoever is in the fifth seed. More realistically, they are using this year as a PR campaign to 2022 free agents and will fall around the sixth or seventh seed and probably lose in the first round.
Bulls NBA Championship Future Odds: +4000 with BetOnline (visit our BetOnline Review)
*The line and/or odds on picks in this article might have moved since the content was commissioned. For updated line movements, visit BMR's free betting odds product.