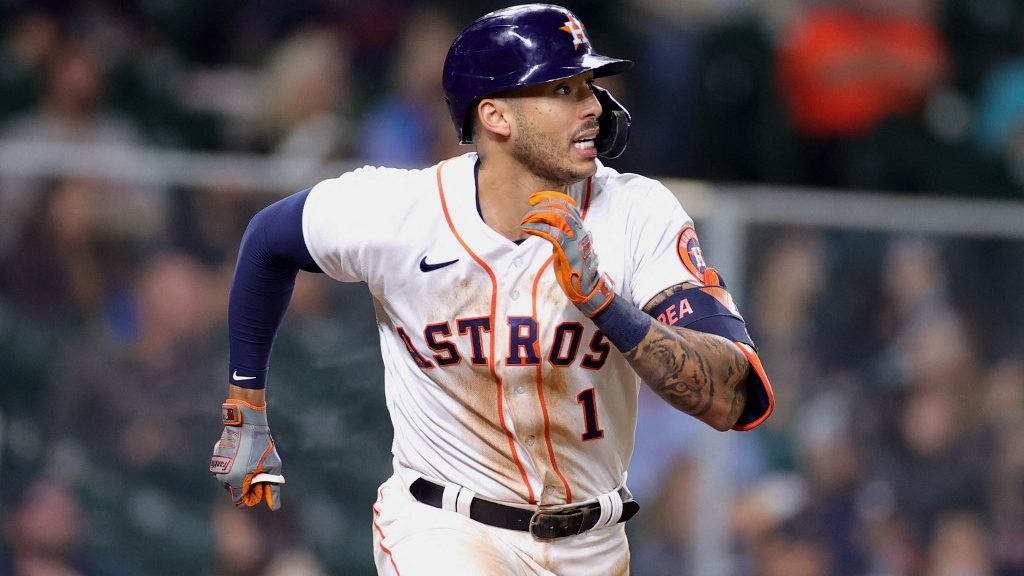 World Series futures bets are some of the most fun bets to make, but blindly picking a team to win the World Series is one of the worst value bets that you can make. For a single game MLB moneyline bet, the theoretical hold or house advantage for sportsbooks is only 2%. For World Series futures it is usually between around 40%.
With such a high hold, your theoretical loss on a random $100 World Series bet is $40. Additionally, with the World Series six months away, you want to make sure that you are making a good pick before you make a bet that you will not be able to cash until October.
Criteria for Picking Value Bets
My criteria for picking a World Series value bet is simple. For a team to be considered a value bet, they must be at +1000 odds or better. Many things could happen between now and October, players could get injured, a surprise team gets hot. As a bettor you do not want to put part of your bankroll into a bet with a small payout for a long period of time.
The other criteria for being a value bet is that I want to bet on a team whose odds of winning the World Series are greater than their breakeven odds. For example, if a bet has +100 odds, the breakeven odds are 50%. If that bet has a 55% chance of winning, then that is a good bet to make.
For World Series championship probabilities, I used FiveThirtyEight's MLB Model's probabilities and compared them to Bovada's odds. Based on that comparison there are only five good World Series bets, the Los Angeles Dodgers, Houston Astros, Milwaukee Brewers, Washington Nationals, and Cleveland Indians. The Dodgers are the favorites to win the World Series at +300, so they can't be considered a "value" bet based on my criteria.
However, the Brewers, Astros, Nationals, and Indians are all longshots that fit my value bet criteria. Even though the Nats are a value bet that meets my criteria, I have concerns about OF Juan Soto's health and that is why I am not betting on them winning the World Series at this time.
Houston Astros +1800 (Bovada)
The Houston Astros were one game away from playing in the World Series in 2020. In 2019, they lost the World Series to the Washington Nationals. How the Astros can be 18-1 longshots to win is beyond me.
Houston's strength is their lineup which is averaging 5.14 runs per game, the fourth highest in the league. What is scary is that most of their lineup has missed at least a third of their games this season due to COVID-19 protocols. A full-strength Astros lineup with 2B Jose Altuve, 1B Yuli Gurriel, DH Yordan Alvarez, SS Carlos Correa, and 3B Alex Bregman, stands a great chance of winning the World Series this year.
Milwaukee Brewers +2600 (Bovada)
The Brewers may not be the "sexy" pick to win the World Series, but they quietly have one of the best starting rotations in the league.
Milwaukee has a rotation led by high strikeout pitchers who only pitch for around five innings per start. Then the rest of their games are handled by their bullpen which has underperformed this season. In addition to the Brewers bullpen troubles, their lineup without former NL MVP OF Cristian Yelich has struggled.
Despite their run production and bullpen issues, the Brewers are in first place in the NL Central. When a team wins their division, they automatically make the playoffs and get to skip the play-in game. Once Yelich returns to the lineup and the Brewers bullpen performs better, then the Brewers will no longer be 26-1 longshots to win the World Series.
Cleveland Indians +5000 (Bovada)
At 50-1 odds, the Cleveland Indians are unlikely to win the World Series. However, they still have a plausible chance of winning based on the strength of their starting rotation.
Currently Indians starting pitchers average the third most innings per start, which is useful for keeping their bullpen out of the game. With strong starting pitchers like 2020 AL Cy Young Award Winner Shane Beiber, Zach Plesac, Aaron Civale, and Tristan McKenzie, the Indians would be well positioned for a World Series run if they make the playoffs.
Cleveland could conceivably win the AL Central division because all their competition is relatively weak. While they have a losing record, they are only four games behind the Kansas City Royals for first place.