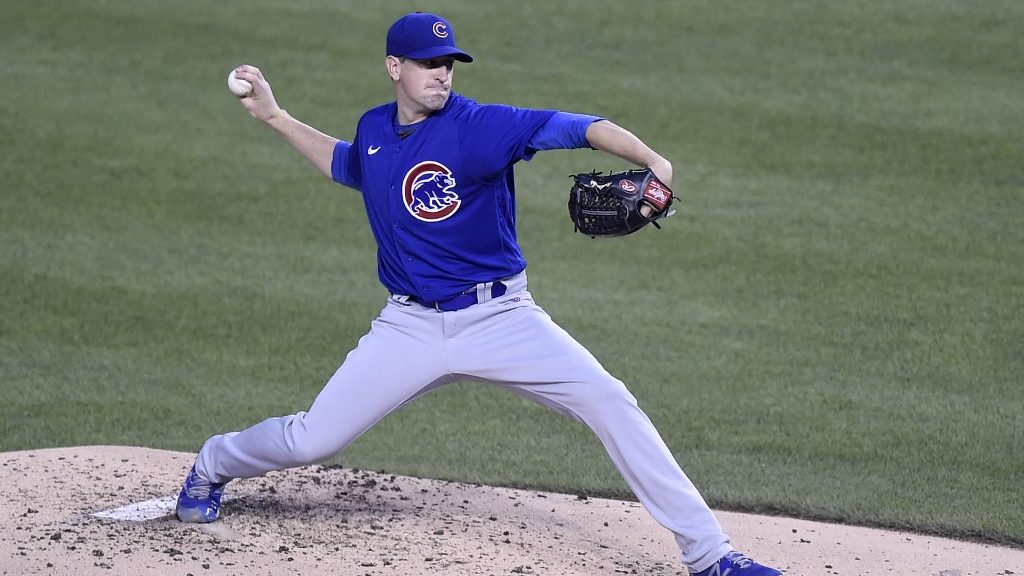 The MLB trade deadline was one for the ages. We saw super star after super star traded to contending teams from poor teams. The Cubs were a borderline poor team. They weren't going to make the playoffs this season but maybe one hot streak could've changed that. Instead, the Cubs rallied off 11 straight losses earlier this year with five of those 11 losses coming by one run.
That streak forced their hand. They traded away all the players their fans adored and appreciated. The ones who broke the curse and gave the Cubs and World Series victory. ESPN asked starting pitcher Kyle Hendricks his thoughts on Kris Bryant, Anthony Rizzo, Javier Baez, Craig Kimbrel, and even Jake Marisnick having been traded from the Cubs.
"I didn't know the whole scope until I got back in," Hendricks said over the weekend. "It's definitely been really tough ". Still is. It's going to take a while to process. It's just very different around here without those guys. It was a crazy 24 hours. Still probably processing it all. It's going to take a while." Hendricks was likely involved in some trade proposals but eventually the Cubs kept him on their club.
Now the Cubs went from looking to build a contender to complete rebuild mode. The players and fans won't appreciate that. The Cubs were unable to sign any of those core players to long-term deals. Many of the core players were on the arbitration block and were all about to hit free agency at once. At that point, for the Cubs, they had to get prospects back for these guys.
So they did. They traded basically every single meaningful player from the team and will now start a rebuilding phase. The Cubs were hoping to add additional prospects and talent to their roster after the 2016 World Series but they never developed their talent from the farm system and that hurt their chances at rebuilding. Compare that to the Dodgers. The Dodgers not only can go out and spend money freely, picking up Mookie Betts, but they can also develop young talent which is why they're also in the postseason.
Once Yu Darvish had been traded to the Padres, it was quite obvious that the Cubs were going to be in shambles. They had already gutted a portion of their roster before the season because of money. Darvish was traded so the team didn't have to pay the remaining $59 million on his contract. The Cubs figured if they couldn't reach agreements with their core players, it's time to send their other players off before it's too late.
The Cubs knew they were going in a downtrend and while it's no fun, at least they're not the Rockies. The Cubs went out and traded their core for prospects and players that could develop into stars. Meanwhile, the Rockies held on to Trevor Story and Jon Gray despite their contracts ending soon. They'll get nothing but a draft pick for those players.
Different reporters spoke about how the Rockies were asking for too much and became stubborn and didn't trade anyone. They made the mistake. The Cubs didn't. The Cubs knew exactly what they were doing and while it's gut-wrenching, they made the right decisions for the future of this ball club. Had they not traded the core of the team and all of the core walked off, the team would have no bright future to look forward to.
They would just have a bad team with no payroll and with no farm system. The Cubs did the right thing and lost everything they had but they'll be back. It won't be this year or even the next year but eventually, they'll have a new core of talent and Cubs fans will adore those new players when they bring another championship back to Chicago.