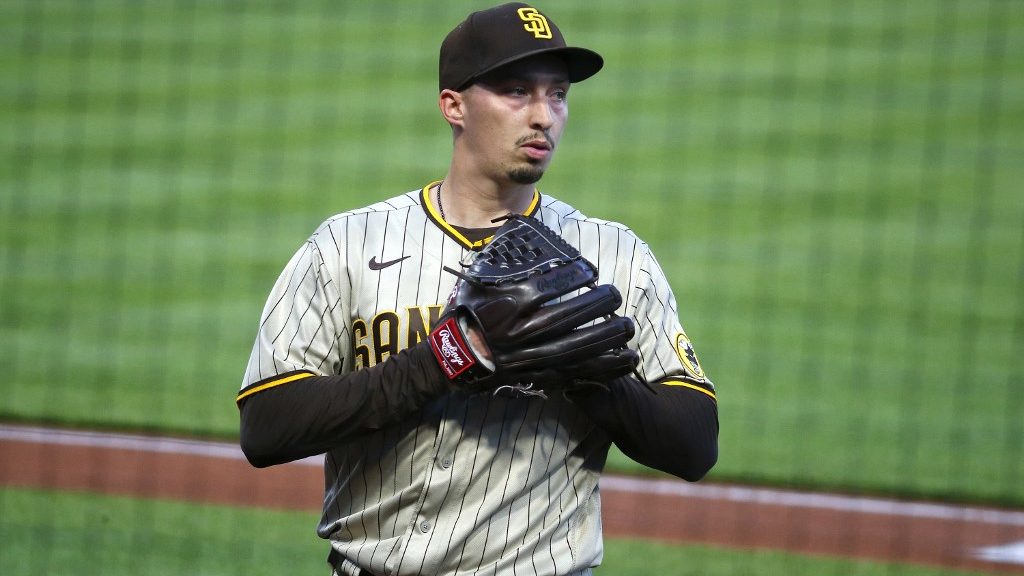 The MLB odds are pretty tight for Friday's NL West tilt between the San Diego Padres and San Francisco Giants, but the total might have some value.
San Diego Padres vs. San Francisco Giants
Friday, May 07, 2021 – 09:45 PM EDT at Oracle Park
Everyone figured the San Diego Padres would be competitive in the National League West. But it's the 18-13 San Francisco Giants who lead the division at press time, a half-game ahead of the 18-14 Padres. Market expectation is half the battle when it comes to sports betting; if you had wagered one unit on every Giants game thus far, you'd be ahead 4.62 units, while San Diego supporters would be 1.27 units in the red.
Alas, now that we're one month into the 2021 regular season, the MLB odds for Friday's contest have already tightened up significantly. The Giants have opened as +125 home dogs at William Hill, which lines up almost perfectly with most of the computer projections for this matchup. There's more than one way to bet on baseball, though. Maybe we can find some value in that 7-tun total at Pinnacle (and their generous –106 vigorish) if we look closely enough.
Down By The Bay
Seven runs may seem like a small total, and it is, but there are reasons for that. West Coast games tend to produce fewer runs because of the Pacific air, and Oracle Park is nestled right against the San Francisco Bay – they call the water beyond right field McCovey Cove, in honor of former Giants great Willie McCovey. Overall, this has been a pitcher's park since it opened in 2008, although they did make some tweaks before the 2020 campaign, moving the center field walls in roughly 5-8 feet.
Then you have the projected pitchers for Friday's game. Blake Snell (3.61 FIP) is due up for the Padres; the 2018 American League Cy Young winner has rediscovered his form after a disappointing year with the Tampa Bay Rays, allowing just 10 earned runs combined in his six starts. Snell is a lefty, which means there should be less danger of left-handed Giants batters sending home runs into McCovey Cove over the short porch in right. For the Giants, it'll be northpaw Anthony DeSclafani (3.10 FIP), who's done even better with eight runs allowed in seven starts.
We Meet Again
The starters aren't the only pitchers affecting your MLB picks, though. While San Diego have the No. 4-ranked bullpen in the majors at 3.48 FIP, the Giants (4.85 FIP) are way down at No. 27 out of the 30 big-league teams. Also, take a closer look at DeSclafani's peripheral stats: His .229 BABIP (Batting Average on Balls In Play) is very low indeed, and his 87.2 percent of runners left stranded is rather high – which partly explain the gap between his 3.10 FIP and his 2.00 ERA.
Snell's peripherals (.328 BABIP, 80.5% LOB) aren't nearly as skewed, so his 3.51 ERA is almost congruent to his 3.61 FIP, and therefore more sustainable. When these same two pitchers squared off at Petco Park on May 1, it was the Padres winning 6-2 (Over 7) after touching DeSclafani for three runs in six innings of work. Factor in that disappointing San Fran bullpen, and the Over is on a five-game streak when DeSclafani takes the mound. Let's see if they make it six on Friday.
MLB Pick: Over 7 (–107) at YouWager