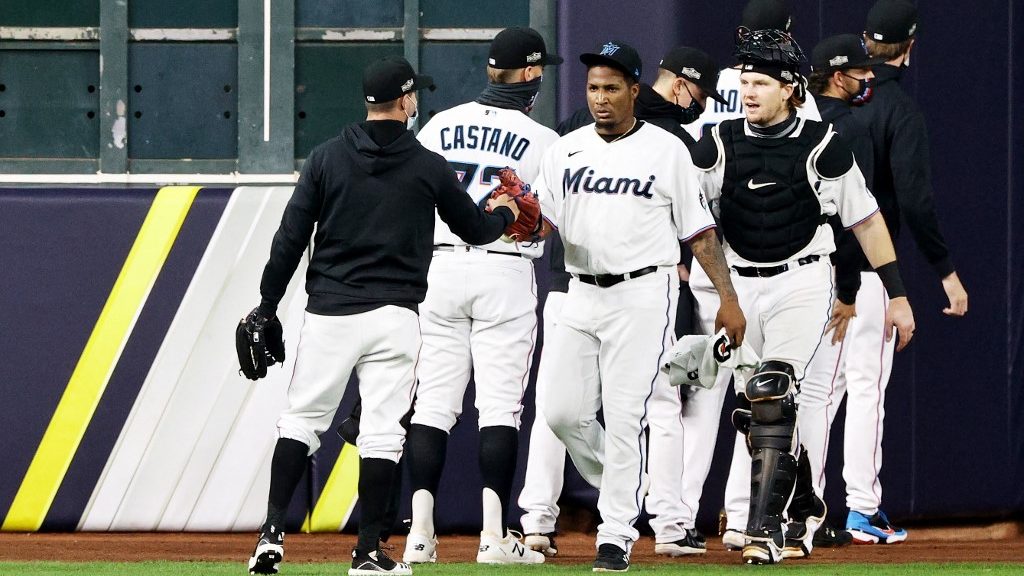 The Miami Marlins are just 51-74 on the season but they've developed a pitching staff that could be very strong going into next year. Keep that in mind when you check the MLB odds for the 2022 World Series.
Off the bat, rookie Trevor Rogers has looked outstanding with a 2.45 ERA on the season through 110 pitches. Rogers has accumulated 129 strikeouts in those 110 innings and looks like he could be a perennial ace for Miami for years to come. Rogers has allowed just five home runs in 110 innings during his rookie season. That's phenomenal.
Top Three
Sandy Alcantara has also been extremely consistent for the Marlins with a 3.35 ERA in 158.1 innings of work. While he's allowed 17 home runs, he's only given up 132 hits in 158.1 innings of work. He limited his walks to 46 through 158.1 innings, which is outstanding.
The Marlins have also shown off Pablo Lopez, who has a 3.03 ERA through 101 innings of work this season. Lopez has kept his walks down and has allowed just 10 home runs all year through 19 starts.
Those three will more than likely round out the top of the rotation. Now the Marlins are looking for two other pitchers to put together the rest of it for next year.
Underappreciated
The forgotten man in all of this has been Sixto Sanchez. Sanchez is out for the year with an injury but should find his way back on the mound in 2022. His career starts in the MLB are very good.
He's 3-2 with a 3.46 ERA along with 33 strikeouts and a WHIP of 1.21. Sanchez had some inconsistent moments in 2021 where he allowed four or more runs three times. However, in the playoffs, Sanchez made a name for himself.
Sanchez took on the Cubs in his first postseason start and allowed no runs while striking out six in five innings, leading the Marlins to a 2-0 win. In his next start against the Braves, he allowed four runs in three innings, while allowing three walks and four hits.
That's the inconsistency that I'm talking about but the man was just 22 years old and looking to carry the Marlins in the playoffs. He's got the "it" factor.
One Spot to Fill
At the moment, there are four starters for the Marlins rotation next season. Now the goal is to find the last spot. The Marlins are expected to call up Edward Cabrera to make his MLB debut on Wednesday.
Cabrera is 3-4 with a 2.93 ERA in 13 starts through three minor league levels this season. Although he was sidelined with a biceps injury earlier this season, he's looked incredible since his return.
If Cabrera shows up through the final month of the season, the Marlins could have a rotation of Trevor Rogers, Sandy Alcantara, Pablo Lopez, Sixto Sanchez and Edward Cabrera. Don't forget, the Marlins still believe they can turn around Jesus Luzardo and make the prized prospect good again.
The Marlins have pitching. Now if they want to compete, they'll have to sign a couple of bats in the off-season. This rotation is absolutely stellar. If Miami plays their cards right, they'll be sneaky next season and a great MLB pick to make the playoffs. The starting rotation will allow them to compete in most games next year.
And, if you want to place a future bet on the 2022 World Series, remember to check the odds for the top sportsbooks here at Bookmakers Review.