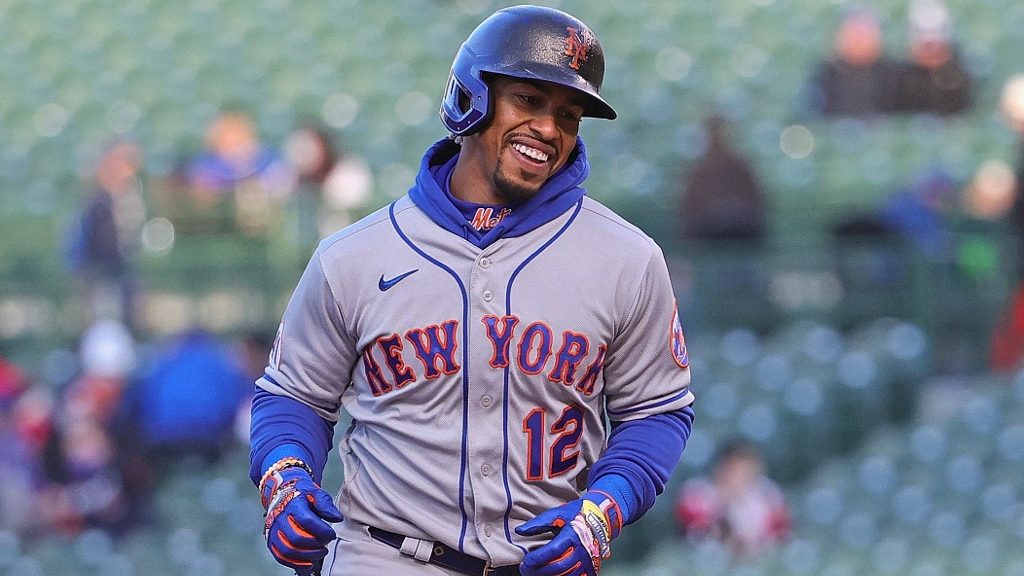 Mets fans have always been loyal but ownership never reciprocated. Under Fred and Jeff Wilpon's ownership, the Mets played moneyball and looked for cheap bargains in free agency and via trade. They signed Jacob deGrom to what now looks like a steal and they added David Wright to a long-term extension long ago to make Mets fans happy.

But the Mets never went out and bought a star. The last time the Mets did something like this was when they went out and got Jason Bay. We know how that played out. So here we are. The Mets traded for a top 10 hitter in all of baseball and were able to sign him to a 10-year, $341 million dollar deal before even playing a game in New York.
Early Struggles
To start the season, Lindor has struggled, just as most of the Mets hitters have. He's batting .210 with one home run and three runs batted in. Whoever made the schedule for the Mets, really didn't put them in a solid position early. They had to play in the cold, the rain and the snow in the first couple weeks of the season. How do you expect to hit the ball in these conditions in the first place?

Lindor has shown some quality leadership skills and has been a solid piece to this clubhouse. Linor feels like a Met. He is a Met. He's what Jose Reyes was and then some for the Mets and their fanbase.

His offense hasn't provided recently but his defense has looked good. Once the weather gets nicer and we're hitting in 80 degree weather in the sun, Linor's bats, just like the Mets bats, will catch fire and help this already fantastic pitching staff of the Mets.

Having a new owner in Steve Cohen was the reason this got done. But Cohen recognized that the Mets needed another key piece to this team, especially at shortstop where the Mets have had plenty of former stars who have played that position with the team in its history.

In baseball, contracts are going to continue to rise. Cohen and Lindor were able to agree on a deal that will set Lindor for life. He's got no worries now. He can go out and just have fun playing the game he loves.

Most new players for the Mets have struggled early in their careers. There's no denying that and it's something that's quite puzzling. Wilson Ramos left the Mets for the Tigers and started hitting home runs nearly every game for Detroit once he left the Mets. Other former Mets have done the same but it just seems like every time a player comes to the Mets after being a star elsewhere, things just don't work out.
What to Expect Moving Forward
Lindor is a special talent. His work ethic is great and he's a team player. He's run to the mound to calm down pitchers in different scenarios and he's been energetic and fun on the field and around the bases. He's got a New York smile and his production or lack-of production, won't change that. Lindor struggled in a half-season last year, hitting .258 but also had an on base percentage of .335. His OPS dipped but he's had a WAR of as high as 7.9 in 2018.

This was all when he was running around the base paths and getting walked a whole lot because of his production. That's going to come. Just give it time. Since coming into the majors, knock on wood, he hasn't had any severe injuries and has played in most games since being in the MLB. That's something Mets fans will enjoy, if nothing else.

Lindor, in New York, is worth $341 for 10 years. He's going to be a Met for life and he's going to produce. It's just going to take time for him to get accustomed to New York. Once the weather heats up, look out.