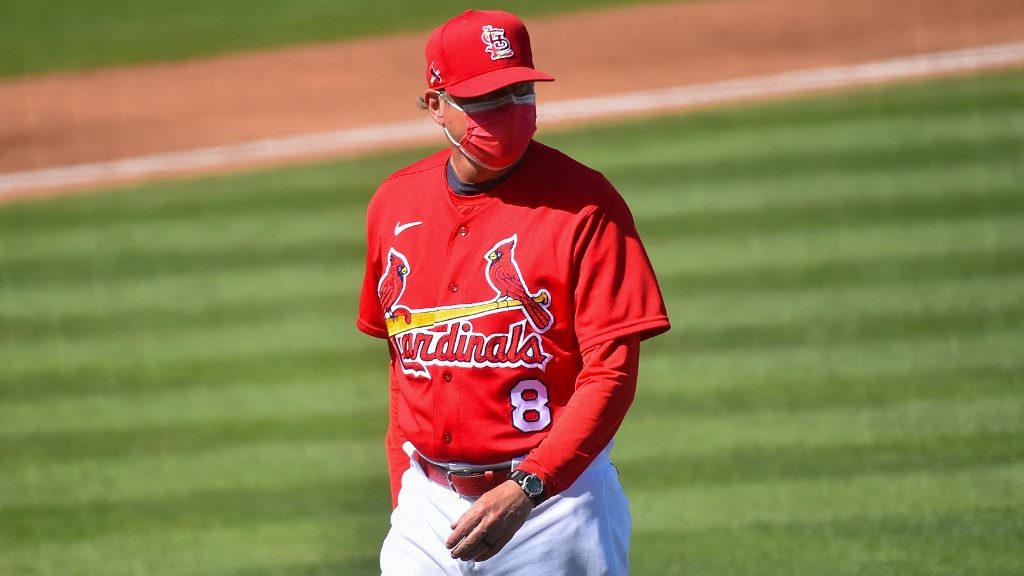 The St. Louis Cardinals are currently .5 games out of first place in the NL Central as of June 1. The Cardinals have added two big-time bats within the last couple of seasons in Paul Goldschmidt and Nolan Arenado. The middle of the lineup is stacked with Goldschmidt, Arenado and, of course, an all-time great and future Hall of Famer, Yadier Molina.
Great Trades by the Cardinals
In 2018, the Cardinals sent RHP Luke Weaver, catcher Carson Kelly, INF Andy Young and a draft pick that was used on Dominic Fletcher for Paul Goldshmidt. While Kelly has been solid, the Diamondbacks currently and certainly didn't win this trade.
Then, in 2021, the Cardinals sent LHP Austin Gomber, INF Mateo Gil, INF Elehuris Montero, RHP Tony Locey, and RHP Jake Sosmmers for Nolan Arenado. Currently, Gomber has not helped the Rockies much this season, going 3-5 with a 4.55 ERA.
The Cardinals look to have won both of these deals, but of course, it's early. We'll see what these prospects are made of soon enough. I figured I would get the good trades out of the way first. Trades are always going to be hit or miss and it's extremely hard to hit on every single one. That's the reality.
Bad Trades by the Cardinals
The Cardinals also have a history of letting go of prospects early and traded away Adolis Garcia and Randy Arozarena in back-to-back months, which quite possibly could be the biggest mistakes in franchise history.
In December of 2019, the Cardinals traded away Adolis Garcia to the Texas Rangers for cash considerations. That was it. Just cash considerations.
In January of 2020, the Cardinals traded away Randy Arozarena and Jose Martinez for Matthew Liberatore and Edgardo Rodriguez.
Adolis Garcia
Garcia is currently batting .286 with 16 home runs, 41 runs batted in and an OPS of .911. He's literally tied with Valdimir Guerrero Jr., Ronald Acuna and Fernando Tatis Jr. for home runs in 2021 with 16. The Cardinals would love that kind of bat in their outfield but instead have just cash to show for it.
At the time, Garcia was hitting .266 through 1500 minor league plate appearances before being dealt and was an afterthought at that point, even with an OPS over .800.
He struck out way too much and had a big power surge that prompted Texas to make a move on Garcia and grab him. Rangers scouts saw something the Cardinals didn't and are now benefiting from it majorly.
Randy Arozarena
On the other hand, Randy Arozarena made a name for himself in the MLB Playoffs last season. He had 26 hits in the playoffs and knocked 10 home runs as a rookie. He now holds the record for the most home runs in a single postseason with those ten bombs. Because he missed a solid portion of the early season last year due to COVID, he's still a rookie this season.
This year, Arozarena is hitting .265 with seven home runs and 27 runs batted in as mostly a lead-off hitter for Tampa Bay. Again, the Cardinals dealt Arozarena to the Rays for a left-handed pitching prospect in Matthew Liberatore.
Currently, Liberatore is 0-3 with a 5.48 ERA with triple A Memphis. He's allowing 9.7 hits per nine innings and giving up 1.3 home runs per nine innings. He's got plenty of potential and should be up in the majors shortly but it's going to be hard to contribute more to a ball club than what Arozarena is contributing to Tampa Bay.
The Cardinals Current Outfield
The Cardinals are currently using an outfield that consists of Tyler O'Neill, Dylan Carlson and Justin Williams. O'Neill has been solid this year with 11 home runs and 25 runs batted in but Dylan Carlson, who starts in center field is hitting .270 with just four home runs and 22 runs batted in. Justin Williams, who plays left field, is batting .152 on the year with three home runs and 10 runs batted in.
The Cardinals basically parted ways with two outfielders who are now huge difference makers for their ball clubs. Now we're playing the what-if game.
What if Garcia and Arozarena were still on the Cardinals?
What if the Cardinals, at 30-23, also had Randy Arozarena and Adolis Garcia in the lineup?
The Cardinals lineup would look like this, below:
1. Randy Arozarena
2. Tommy Edman
3. Paul Goldschmidt
4. Nolan Arenado
5. Adolis Garcia
6. Yadier Molina
7. Dylan Carlson
8. Edmundo Sosa
9. Pitcher
That would be one lethal lineup. The Cardinals pitching could be better and would be addressed by the deadline. Only Jack Flaherty and Adam Wainwright have been consistently pitching for this club. But they'd get by with a lineup like that in the NL Central.
Through two months of baseball, every player listed above has a WAR that is .5 or better. Carlson is an awful defender but makes up for it with his bat. Each player has a wOBA of .309 or better and each player has an on-base percentage above .311 in that lineup.
Arozarena and Garcia have 16 stolen bases combined and would not only add power to lineups but also some speed. Oh, what it could've been…