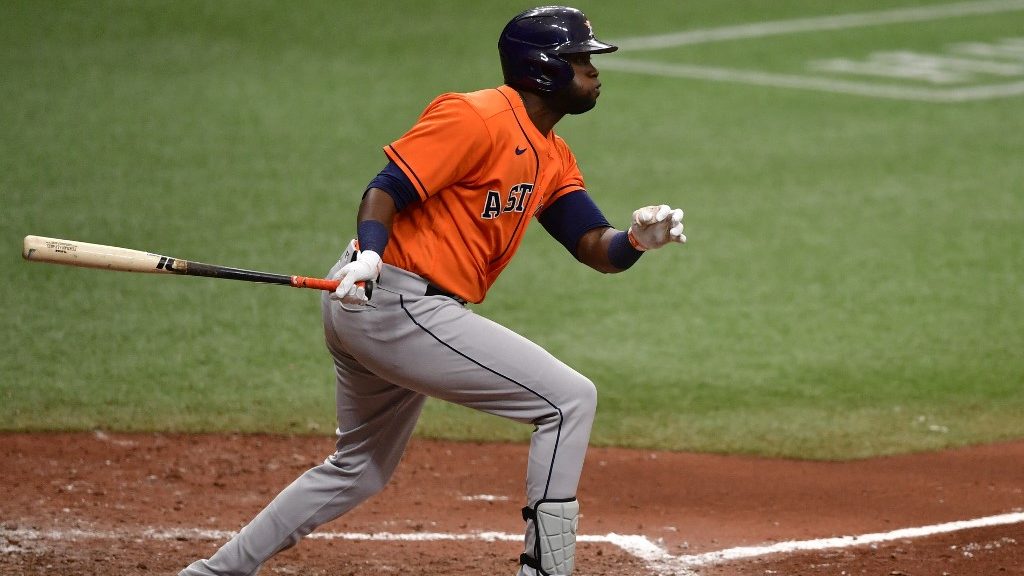 Houston Astros vs New York Yankees
Tuesday, May 4, 2021, 7:05 p.m. ET at Yankee Stadium
The American League has seen a surprising number of slow starts from teams thought to be leading favorites. Of course there's tons of baseball remaining in the 2021 season to not be overly concerned with the first 30 games but picks have been tougher to make with confidence. We have a great opportunity though as the Houston Astros kick off a three-game series against the New York Yankees. Both of these highly-invested franchises thought they'd be doing better than .500 overall at this point of the season. Both have performed well against the moneyline, meaning their trajectory has clearly been affected by injuries and setbacks. It's fair to expect a bounceback as their health improves.
This matchup features two talented pitchers who can put together a great outing if everything comes together for them. Zack Greinke's been so consistent over the course of his career that he's become a favorite of mine to look toward. He's 2-1 with a 3.44 ERA and 1.15 WHIP this season. The Astros have won five of the six games he's pitched in. The Yankees are relying on Domingo German. He's been less consistent as he's accumulated a 4.05 ERA with a 1.30 WHIP. New York has broken even on his four starts this year.
Each pitching staff has done more than hold their own this season and both teams would be significantly worse had their talented rotations failed. The interesting part of this is the majority of injuries suffered by both organizations have been in the bullpen. The combined depth in this series is why many thought they could face off in the playoffs to advance further. The big difference in this matchup is the offenses. Houston has been raking this year, equaling out to a top-six offense in scoring while hitting a high average. Contact hitting offenses are historically more dangerous than power-reliant one.
The Astros have endured missed time from key offensive playmakers and been able to keep balls in play. They're only 25th in home runs, a big drop from the past, but are the best in the league at avoiding strikeouts and fifth-best in average. This is extremely encouraging as they've missed Jose Altuve and Alex Bregman for large stretches. The Yankees should be performing better than a bottom-five scoring offense. They're much more reliant on power than contact and therein lies their issue. Not a single hitter who has more than five plate appearances is hitting over .281 on the season.
The slew of hitters under .200 is most alarming. No one is pulling their weight outside of the superstars. The Yankees are again too-reliant on the big names and their lack of depth has cost them greatly. Fixing this issue against the Astros will be difficult based on how the lineups have performed this year. Greinke has his own history against the franchise, including losses in three of his last four, and six of their last 10 outings. But that's over a span of 13 years, and he's seen the Yankees only four times since 2016.
Things have changed significantly since then and it's bad news for the Bronx Bombers. While they have the upside to win any game through an explosion of deep home runs, that's not the smart play. Instead, we'll take the more consistent approach that bodes well for the underdog in this matchup. I don't trust the Yankees' lineup enough, nor German's track record even this season. The Astros are an excellent value on this moneyline.
MLB pick: Astros ML (+100) at BetOnline