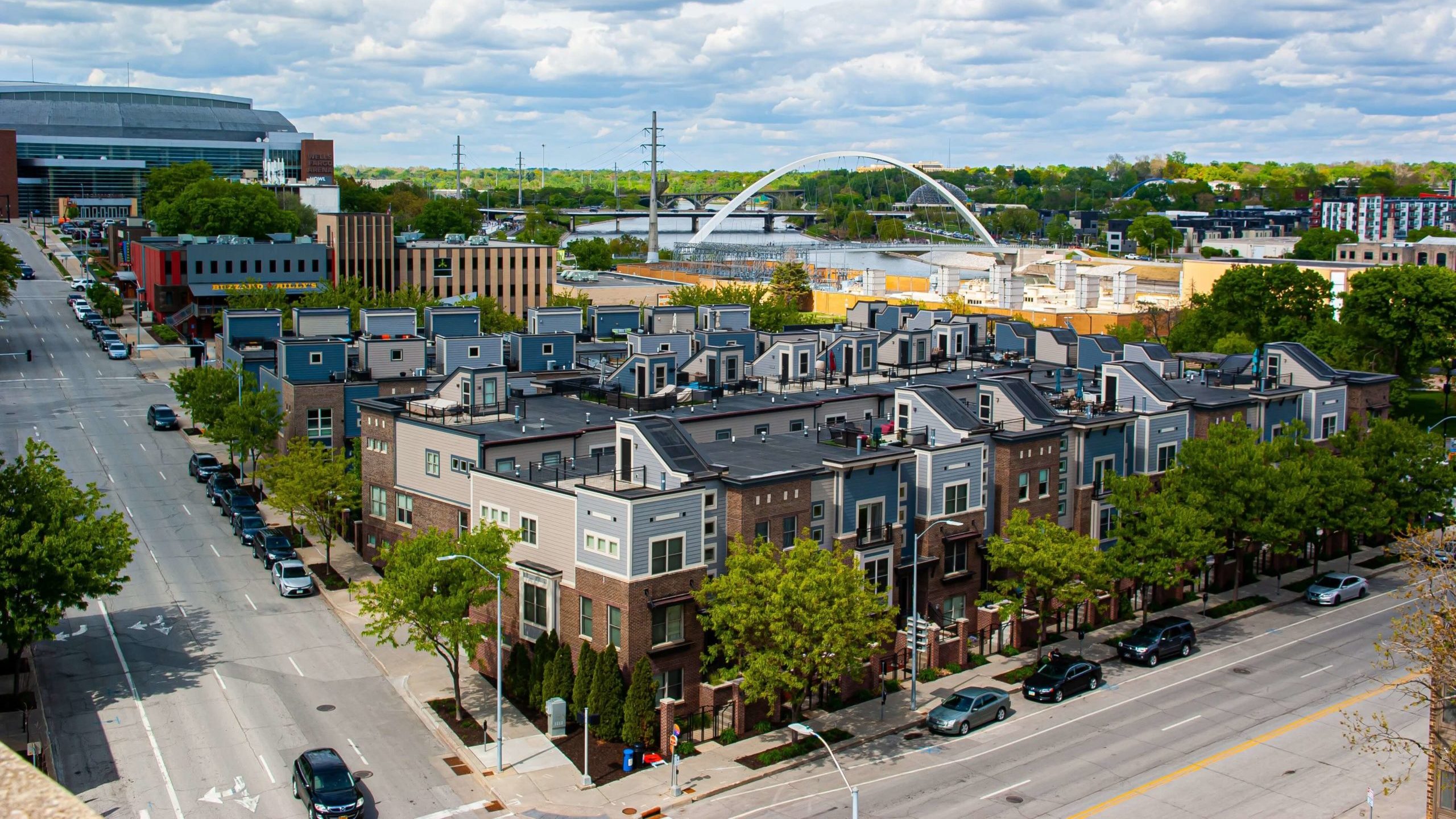 Des Moines, Des Moines, United States. Photo by Nicholas Vassios
Bally's Corporation is keeping its foot on the pedal while trying to become a bigger player in the US mobile legal sports betting scene. On Tuesday, the company announced a launch in their second state, Iowa, adding to their presence in the Colorado market. It is just a beta launch for now with the aim of the deployment, testing and refinement of the Bally Bet app in the Iowa market.
Iowa has been a reliable betting state in the broader US scene with a good mobile betting platform. Thanks to a market access partnership with Elite Casino Resorts, owners of Grand Falls, Rhythm City, and Riverside Casino and Golf Resorts, Bally Bet will be getting a piece of that mobile pie. Bally Bet rides a wave of confidence into their second state launch after their first, in Colorado, in May, has gone very well.
Bally's Brand Building​
Bally's Corporation has done some heavy lifting elevating their name in US legal sports betting circles. Their $125 million acquisition of US regulated sportsbook technology platform Bet.Works in November was a signal that the company was serious about making some waves in the legal sports betting scene.
Bally's followed that up with Authorized Gaming Partnerships with Major League Baseball and the NHL and the purchase of a few highly regarded brick-and-mortar casinos around the country.
The company then purchased Monkey Knife Fight, the third largest DFS provider in the US and Sinclair Broadcasting which owned 21 regional Fox Sports networks as well as the other 190 other stations nationwide.
"We look forward to integrating Bally's into Sinclair's broadcast and digital programming in Iowa, providing Iowa sports fans with an engaging and creative sports betting experience, and continuing our work towards solidifying Bally's as a leading retail sportsbook brand with the third greatest reach in terms of US legalised market access," said Adi Dhandhania, Bally's Corporation's Senior Vice President, Strategy and Interactive.
Iowa​
Iowa's online sports betting scene has been impressive, especially this calendar year, thus raising some eyebrows among US legal sports betting providers. Mobile has contributed over 80% of the states handles every month in 2021 – $598.8 million of the $687.8 million total state sports betting handle this year.
Bally's will offer the standard menu of betting options in the bustling mobile scene and will likely make a splash with some bonuses right off the bat. Bally Bet, in a news release said it will provide "betting options for all major sports, in-app parlay games and integrated social features".
Bally Bet unique Rewards program will be offered to users of the site in Iowa. Customers of the app will be able to earn points and redeem them for gaming, dining, retail and other amenities at all of Bally's casinos nationwide as a nice perk.
"By integrating Bally Bet with Bally Rewards, we will provide sports and gaming enthusiasts with an unmatched betting experience," Adi Dhandhania said.
Quick Turnaround​
Bally Bet has come a long way since purchasing Bet.Works in November. "We are very excited to have achieved yet another milestone with the expansion of our mobile sports betting platform in Iowa," said Adi Dhandhania in a statement. "As a state that has embraced legalized sports betting since 2019, Iowa was an attractive market for Bally Bet."
It doesn't look as though Bally's is about to slow down their expansion plans. With 22 total US markets plus Washington DC and with nine new markets slated to come on board by the end of 2021, it is a good bet that this isn't the last we've heard of the Bally Bet brand.
"We want to make sure we'll building it properly for the long term," Bally's EVP of Strategy and Operations Marc Crisafulli said during a March earnings call. "So we have to see how those initial launches go and then we'll start to layer in additional states beyond that. So you can expect a pretty ambitious program through 2022 as we bring all of those assets online."